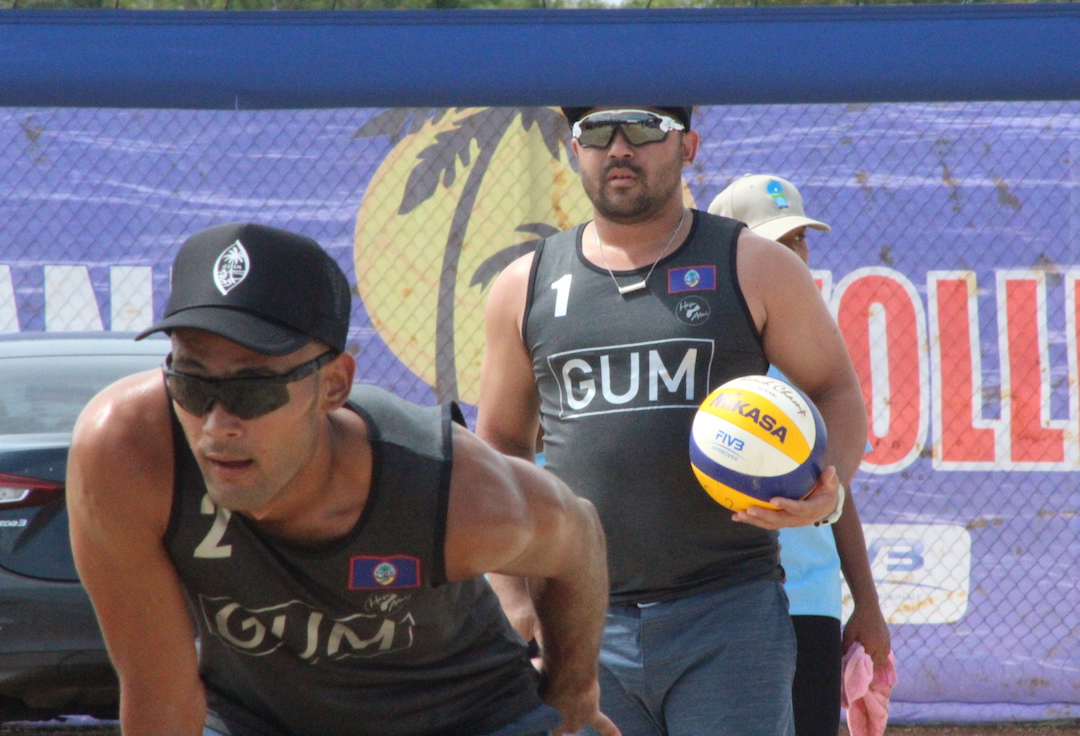 By Robert Balajadia
Colonia, YAP – Nothing like a little adversity to get the competitive juices flowing.
Adversity is what it took for Guam Beach Volleyball's duo of Shintaro Okada and Ryan Eugenio to rally after facing a 14-12 hole in the 3rd set of their showdown against the home team Yap. Guam rallied back and denied Yap the final point while running off four straight to finish off a 21-19, 16-21, 16-14 game.
Sure, it was only their first game and yes, everyone makes the playoffs. But winning their first game was important for the duo, who were looking to set a tone to the games early on.
While down, both competitors dug deep to keep Yap off the board. Okada served clean during the final four points while Eugenio went to work on free balls by securing three of the final four points off vicious kills.
"Getting that kick in the butt really made us go back to basics. [Ryan] was hitting hard and making it difficult for Yap to react to that," said Okada.
"It all started with the serves. We would've lost if he didn't put the serve down. They made a couple of errors on the receiving side, but [Shin] clutched that game out with those serves," said Eugenio.
Eugenio's first taste of international competition ended in a victory. The biggest thing he learned from his first game was when to have his pre-game meal.
"I have to eat earlier next time and not so close to the game; I was burping the whole game," laughed Eugenio. "We were slow and sluggish at the start and we gave them a lot of points off of our errors, but that's something we need to work on."
Ladies shake off tough day
The tandem of Tatiana Sablan and Kiara Rojas were pitted with two games on the day with a morning showdown against Palau followed by an afternoon match with the Marshall Islands. Guam's tough morning at the service line ultimately did them in as they fell to Palau in straight sets 21-16, 21-11.
After a one-sided first set against the Marshall Islands, the pair showed fight in the second while keeping the score close early on until the Marshalls pulled away to get a straight sets victory 21-9, 21-8.
PHOTO GALLERY BROUGHT TO YOU BY: