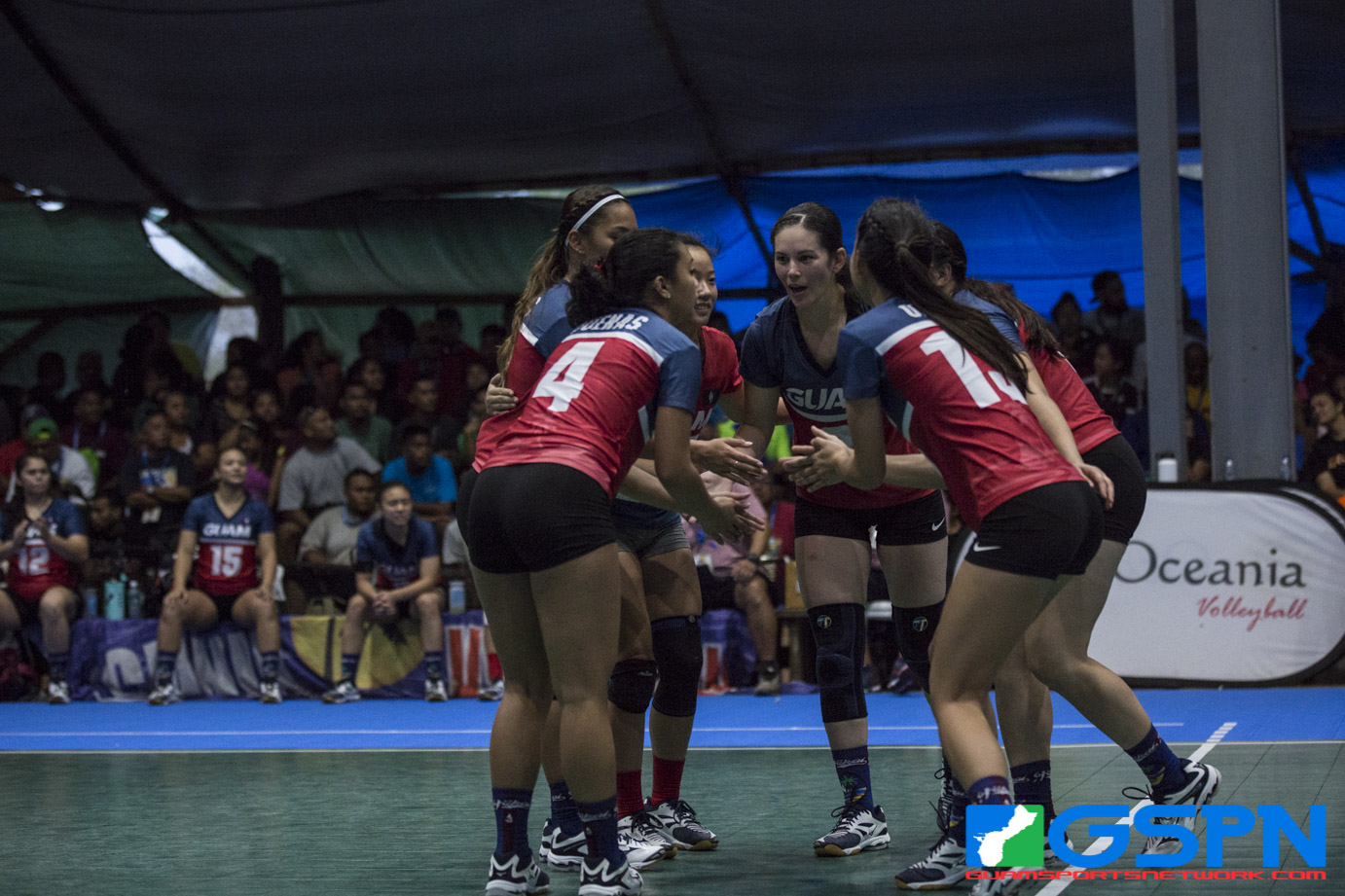 By Robert Balajadia
Colonia, Yap – Sunday, July 22 was supposed to be considered a Micro Games-wide rest day, but a change to the volleyball format with the sudden dropout of CNMI had forced the organization to plug volleyball games into said Sunday.
Guam's volleyball ladies got no such rest in their gut-wrenching battle with the Republic of Marshall Islands (RMI) that ended in Guam's ladies first loss of the games in five thrilling sets 21-25, 25-9, 23-25, 30-28, 18-16.
Fresh off of forcing a 5th set that stretched to 30-28, Guam was in for another wild ride. Guam's Lori Okada took over late in the set scoring four straight points, one off a block, to put Guam ahead 10-6. RMI's Sidra Triplett added to her already monstrous night by stuffing Okada up the middle, followed by a kill to knot the game at 10 each.
Muneka Taisipic gave Guam a 12-10 lead after a short spurt, and Joie Blas put them within match-point 14-12. Triplett answered with a vicious shot to get within a point and Guam fumbled on a defensive play to allow RMI to tie the game at 15. Guam took a 16-15 advantage for a moment, but another lapse on defense put Guam down 17-16. The game ended on a net violation for Guam's first loss.
Starting strong
Guam looked sharp in the opening set with a host of ladies getting putting points on the board. Guam's Lori Okada gave Guam a 17-16 lead with a two-hand block up the middle, followed by a Muneka Taisipic ace. Kara Guerrero got the final shot in for Guam as they locked up the first 25-21.
RMI responded like no other with Triplett going bananas in the 2nd set where she, at one point, was single handedly outscoring Guam. Triplett took to the service line after a kill to put RMI 6-2 and started to catch fire. Triplett would notch six aces and four kills as RMI ran rampant to a 17-2 lead, leading to a 25-9 set, Guam's worst set of the Games by far.
Triplett and RMI were still riding the momentum of the 2nd set as they posted a 16-8 lead midway through as Sidra collected seven kills to that point alone. Guam would rally back behind their captain Mary Gillan as she got a big kill through the left side of the defense to get within 22-16. Gillan went back-to-back with an even prettier looking spike to rile up the girls while still trailing 22-17.
Taisipic got no return on her serve ace and Gillan smashed her fourth kill of the set to get as close as 22-21. A hitting error ended Guam's rally to set up a wild 4th set.
Triplett collected a kill later in the 4th set to go up 22-20. Guam got scores from Guerrero and Taisipic to tie the game at 22, and then, a lead off of another Gurrero kill to get a 23-22 advantage. What appeared to be a kill from Triplett turned into a set-saving error for team Guam to tie the game at 25. Guam's Joie Blas would block Triplett's big hit up the middle to give Guam a 27-26 lead, but errors would keep RMI in the game.
A long rally ended in a point for Guam to go up 29-28, but an even longer rally ended in an out for RMI to end the 4th.
Maluwelmeng clutch in win on home soil
Guam's Devin Maluwelmeng is half Yapese so his big play down the stretch to defeat the home team Yap in five sets was a different kind of feeling. Maluwelmeng led the way as the men's volleyball team picked up their second win of the Micro Games 25-23, 14-25, 25-20, 23-25, 15-12.
"It's special because this is like my hometown and to play well against the home team felt pretty good. But it's my teammates that have been giving me the strength to keep going," said Maluwelmeng.
With the sets tied at one a piece, Maluwelmeng started cooking in the 3rd. After smashing a big kill through the middle of the defense, Maluwelmeng jump served an ace to put Guam up 8-5. Guam maintained it's lead throughout the set with JP Taimanglo getting the final point to go up two sets to one.
Yap responded in the 4th by squeezing out a close set, attacking Guam's backline for the final kill 25-23 to push Guam in to their first five-set game in the Micro Games.
Yap held a 4-3 lead early, but Guam regrouped and grabbed kills from Aiden Ferrara, Dev San Agustin and Eric Ada to recapture the lead 11-10. An ace from Ferrara and a mighty swing from Maluwelmeng ended the match in favor of Guam.
After three games and going (2-1) Maluwelmeng appear to be unshaken in their pursuit of another gold medal. No team has emerged as early gold favorites and the only certainty is that his gold medal is going to be a tough one to earn.
"We're testing out a bunch of different rotations and we're just trying to find out groove. We'll find our groove eventually. We're 100% confident, you always have to be, " said Devin.
PHOTO GALLERY BROUGHT TO YOU BY:

Foody's Fun Facts
Favorites From Year 2
COMING SOON …
WENDY'S ALL-STAR BASKETBALL
Friday, June 18
FIBA Asia Cup Qualifiers
June 18: Hong Kong vs. Guam
UFC Fights
June 20: Roque Martinez vs. Josh Parisian
July 25: Trevin Jones vs. Tony Kelley
QUICK HITS
After a star-studded collegiate career at UCLA, Bubba Nickles turns her focus on the Tokyo Olympics with Team USA after the Bruins were eliminated in the College World Series.
Nickles endured a broken arm on April 7 and worked her way back into the Bruins lineup for the WCWS. She will go down as one of UCLA's best softball players in its storied history.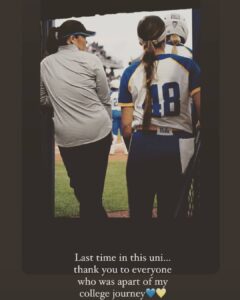 ——————————————————–
Nine years as Portland Trail Blazers head coach, Terry Stotts and the team mutually part ways.