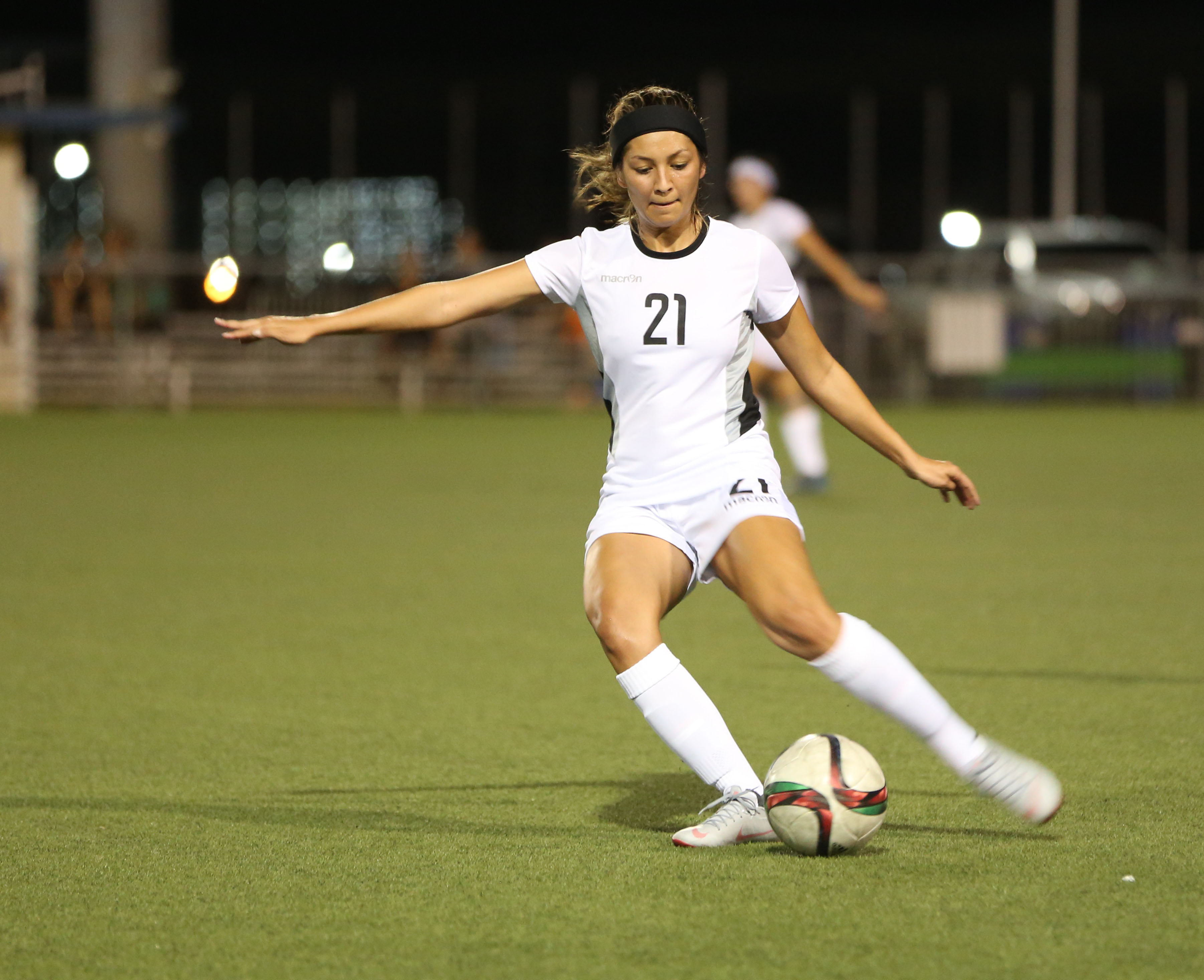 PRESS RELEASE – Guam's progressive tactical development proved too much for Macau as the Masakåda dominated its opponent in a 5-0 shutout victory on Day 1 of the EAFF E-1 Football Championship Round 1 women's competition in Mongolia Monday.
"I'm really proud of how we came out today," said Kaycee Hoover, Masakåda captain. "We worked a lot on how our plays were going to progress through training camp and if we can execute it out on the field – I think we did that today. We're looking forward to the next two games to perfect what we've been working on these past two weeks as a team."
Hoover put Guam on the scoreboard six minutes into the match on a header from just outside the left corner of the goal box to the opposite post off a pass from Phoebe Minato. About 25 minutes later, Hoover took advantage of a botched ball clearance by Macau's Hoi Ka Kei to double Guam's lead through to the halftime whistle.
Masakåda debutant Jenna Merrill put her name on the score sheet nine minutes into the second half finishing a short corner kick play with a header off of a pass from Riley Hoover. Riley Hoover later added to Guam's scoring tally launching a 30-yard rocket from the right side off a free kick. Colleen Naden connected on a Kaycee Hoover pass in the 73 rd minute and used her speed in the box to score Guam's final goal of the match.
"I thought we did really well executing everything that we worked really hard in training," said Koharu Minato, a midfielder for the Masakåda. "It's just nice to see the final product in this game – we prepared really well for it and we're going to do it again in our next game. We're taking it one game at a time in this tournament."
All four of Guam's goal scorers scored their first international goal at the senior women's level in Monday's match, as the team demonstrated Guam's new playing style.
"Our objective for this tournament is to implement our new playing style and continue to grow from one game to the next, finishing with a stronger understanding of the Guam style of play," said Belinda Wilson, Masakåda head coach.
Guam next plays host country Mongolia Wednesday evening beginning at 7 pm Guam time. Mongolia came back from two goals down to defeat the Northern Mariana Islands 3-2 in the country's maiden women's international match Monday evening.
Fans can view the Guam-Mongolia women's fixture live online: https://eaff.com/competitions/eaff2019r1/result708.html

2022 GSPN I MÅS METGOT COMPETITION
2022 GSPN I MÅS METGOT COMPETITION
2022 GSPN I MÅS METGOT COMPETITION
2022 GSPN I MÅS METGOT COMPETITION
2022 GSPN I MÅS METGOT COMPETITION
2022 GSPN I MÅS METGOT COMPETITION
COMING SOON …
GNYFF Championship Saturday
2nd Annual Greg D. Perez Fishing Tournament on Saturday
GML Playoffs
1st Quarter Sports
QUICK HITS
Team Onslaught represented Guam at the National X-Ball League paintball tournament in Sacramento, CA. The squad finished in 3rd place out of 12 teams in the Division 5 category.
Front L-R: Frankie Borja, Robert Delos Reyes
Back L-R: Marvin Reyes, Ericka Camacho, Gavin Santos, Nick Rivera, Nikki Tan, Adrian Mora, Ralph Sgambelluri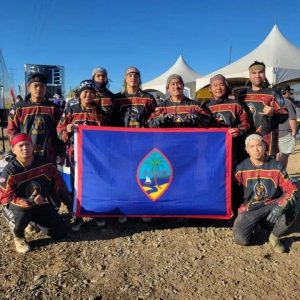 ———————————————–
Purebred Jiu-Jitsu Guam adds three more to their black belt stable. Daniel Cayanan, Cameron Mantanona and Peter Ungacta received their black belts on Saturday from Professor Stephen Roberto.