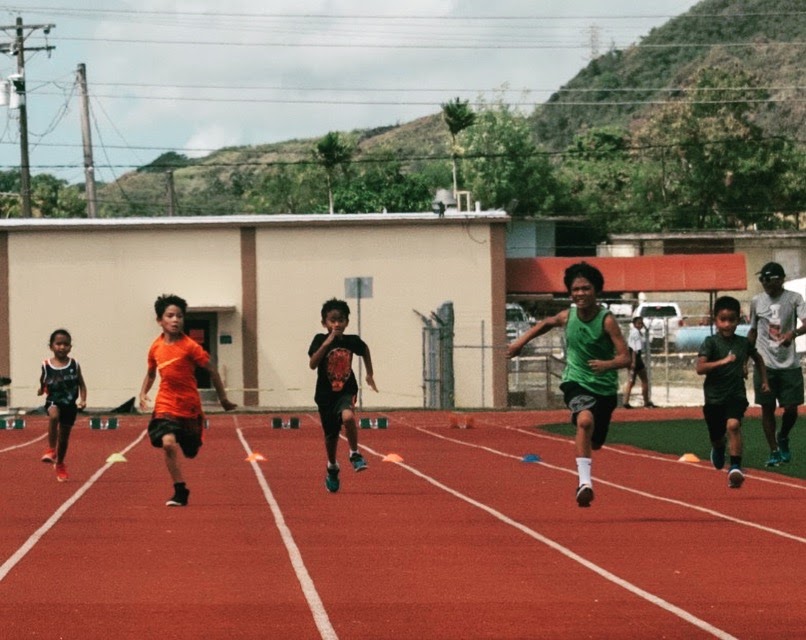 PRESS RELEASE – The Guam Track and Field Association (GTFA) will be holding an Open Track and Field meet on Sunday, January 28, from 8:00 a.m. to 12:00 p.m. at the Guam High School Track in Agana Heights.
Events ranging from 100m to 5000m, including hurdling, field events, and a medley relay will be competed. The meet will also include a free 60m dash for athletes under 10 years old. The full listing of events is available on GTFA's Facebook page.
"This open meet is the first of a series of qualifiers for international competitions this summer" says GTFA President Derek Mandell. "We are looking to send strong contingencies to the Micronesia Area Championships in June, as well as the Micronesian Games in July. These meets will allow athletes the opportunity to post qualifying marks."
Participation is open to the public; free for GTFA members, and $5 for non-members. Pre-registration ends on Friday, January 26. Race day registration is $10. Participants must present a valid photo ID at the gate to enter the campus.
Athletes interested in competing can visit GTFA's official Facebook page: www.facebook.com/GuamTrackFieldAssociation for registration info. Email [email protected] for more information.
PHOTO GALLERY BROUGHT TO YOU BY:

2022 GSPN I MÅS METGOT COMPETITION
2022 GSPN I MÅS METGOT COMPETITION
2022 GSPN I MÅS METGOT COMPETITION
2022 GSPN I MÅS METGOT COMPETITION
2022 GSPN I MÅS METGOT COMPETITION
2022 GSPN I MÅS METGOT COMPETITION
COMING SOON …
GNYFF Championship Saturday
2nd Annual Greg D. Perez Fishing Tournament on Saturday
GML Playoffs
1st Quarter Sports
QUICK HITS
Team Onslaught represented Guam at the National X-Ball League paintball tournament in Sacramento, CA. The squad finished in 3rd place out of 12 teams in the Division 5 category.
Front L-R: Frankie Borja, Robert Delos Reyes
Back L-R: Marvin Reyes, Ericka Camacho, Gavin Santos, Nick Rivera, Nikki Tan, Adrian Mora, Ralph Sgambelluri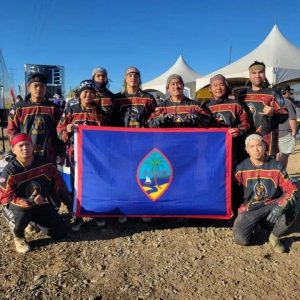 ———————————————–
Purebred Jiu-Jitsu Guam adds three more to their black belt stable. Daniel Cayanan, Cameron Mantanona and Peter Ungacta received their black belts on Saturday from Professor Stephen Roberto.