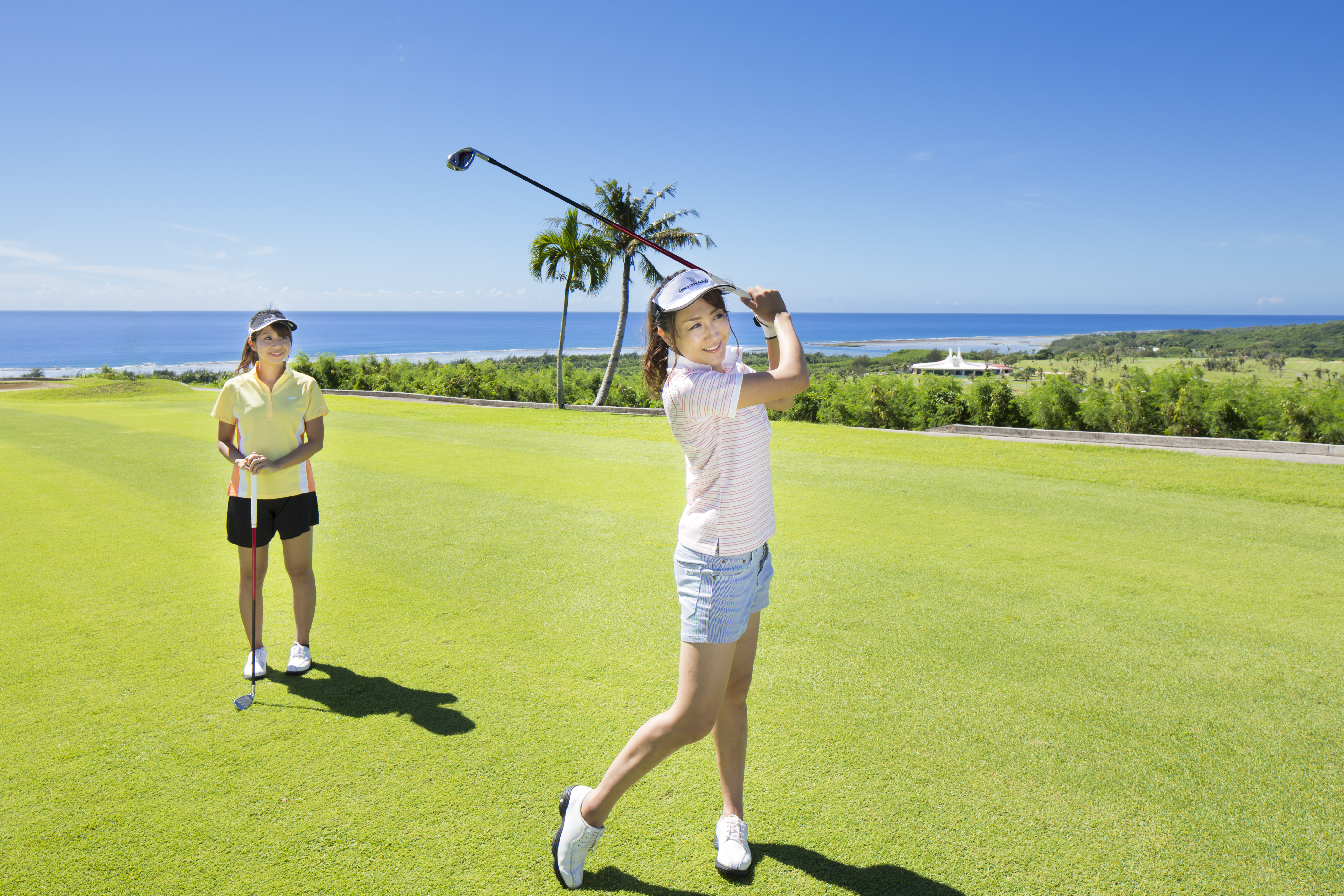 PRESS RELEASE – P.H.R. Ken Micronesia, Inc. (Ken Corp.), owners of Country Club of the Pacific Guam in Yona, recently announced it has begun its plans to refresh one of Guam's most treasured golf courses as it prepares to celebrate its 45th anniversary this year. The company also announced that CCP, as it is fondly known by residents and visitors, will be managed by its senior leadership team from Ken Corp. property, Pacific Islands Club Guam (PIC).
P.H.R. Ken Micronesia, Inc. President, Mitsuo Sato said, "Ken Corp, has officially begun the implementation of its plan to reinvigorate CCP and incorporate it as an integral extension of the hospitality that our hotel guests enjoy. We feel that the addition of PIC's seasoned management team to support golf course operations will have a positive impact on the CCP experience almost immediately."
"CCP has been a longtime favorite for our residents on Guam. Local golfers have grown up on our course, and we host tournaments year-round for local organizations. We would like to continue to invest and build on these important relationships. This reinvestment will also give the island more leverage in attracting golfers from all over Asia to play on Guam," Mr. Sato added.
The hospitality team from PIC has started work on some new service upgrades and programs. Ben Ferguson, PIC General Manager, known in the industry for managing Guam's largest hotel and the driving force behind Guam Sports Events, Inc., has taken on the role as CCP General Manager to enhance the CCP experience.
"We plan to fuse our hotel operations and asset management experience to be able to offer golfers a heightened golf experience and ignite a renewed love of CCP," Mr. Ferguson stated. "Foremost among our objectives is to begin work immediately on enhancing the playability of the course and implementing our plan to restore the most important elements of the golf course, starting with the greens and then moving to the bunker and tee box upgrades."
CCP, which boasts some of the island's most breathtaking views of southern Guam and the Pacific Ocean, opened in May of 1973 as the island's second golf course. Ken Corp. took over the property in 2007 shortly after it purchased PIC.
"CCP is a beautiful gem of a course with a notable history, and we are thrilled that it will be receiving a facelift this year," added Mr. Ferguson. "Our 18-hole championship golf course is known to have the best drainage on island, which means golfers can continue their round even after a downpour. You can see the Pacific Ocean from many of our holes, but we are most known for hole number 12, which has golfers shooting from the men's tee over a pond onto the green. Interestingly, hole number 14 is the longest Par 5 on island, measuring 624 yards from the champion's tee."
Famous Japanese architect Kisho Kurokawa designed CCP's clubhouse to maximize the panoramic view of the property. In the 1970s, CCP was well known as the "Taiheiyo Club" to golfers in Japan. CCP holds a certification from the PGA and a certified USGA Course rating by the Guam National Golf Federation.
###
About P.H.R. Ken Micronesia, Inc.
P.H.R. Ken Micronesia, Inc. is part of the Ken Corporation group (Ken Corp), which was established as a high-end real estate company in 1972 and planted roots in Micronesia with the purchase of Aqua Resort Club in Saipan in 2004 and Pacific Islands Club in Guam in 2005. Since then, it has acquired four additional hotels and a golf course — Sheraton Laguna Guam Resort, Hilton Guam Resort & Spa, Hyatt Regency Guam, Hotel Nikko Guam and Country Club of the Pacific. The Ken Group is currently investing in and managing 30 hotels around the world. As its acquisitions increased, so has its commitment to supporting Guam and Micronesia's tourism industry. The company's PHR Club (Premier Hotel & Restaurants Club), is Guam's most upscale membership club, offering exclusive hotel, golf, spa and food and beverage benefits. The company also established its subsidiary P.H.R. Technical Services, Inc., in April 2012 to provide an unprecedented level of technical maintenance, service and repairs for its customers locally.
PHOTO GALLERY BROUGHT TO YOU BY:

QUICK HITS
3rd place: Big ups to the Para Todu Rugby Club for finishing 3rd out of 16 teams in the Manila 10's Rugby Tournament today. Biba Guam Rugby!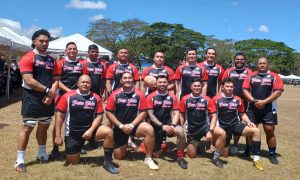 ——————————————
Guam MTB National Championship: Edward Oingerang and Jennifer Camacho are your 2023 MTB national champions. Oingerang finished the course in 1:13:24 while Camacho won her second straight title in 54:08.