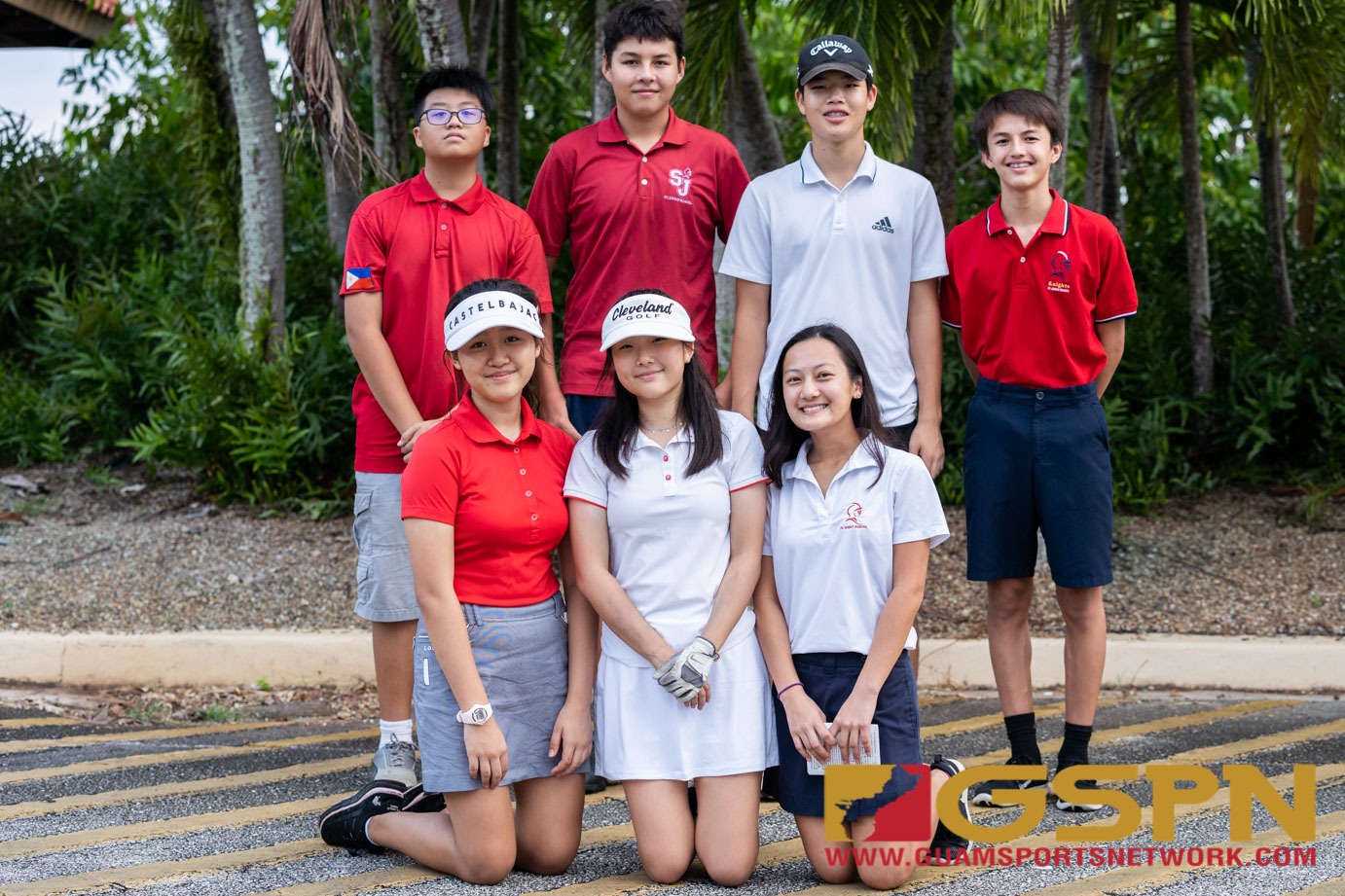 By Jay Leon Guerrero
The St. John's Knights started their 2018 IIAAG Golf season with a victory over Majesty Christian Academy (MCA) in both boy's and girl's divisions. Thursday was history for MCA because it was the first time they suited a female team in the league despite going up against a golf powerhouse team.
"I was really excited to play today. I never really competed in golf before so I was really looking forward to it," said Maggie Henderson. Henderson, a freshman, went against a powerful St. John's team and dropped her opening match against an experienced Mailani Matsuno.
Matsuno was the best female for the day, shooting six over par in her match at the Mangilao Golf Course.
"I was really nervous at first and had some jitters in the first hole but I saw that everyone else was nervous too so it was okay after that" said Matsuno. "I learned out there today that even though you don't do your best, you still have to maintain a positive attitude. There will always be a new hole and a chance to do better," said Matsuno.
All four Knight female players won their matches to improve to 1-0 for the season. MCA fielded a full team and top seed Charity Maunsell is excited for the season and their improvements.
"Even though I didn't win, I was still able to learn today from experience," said Maunsell.
Maunsell said she was excited to be a part of history for her school and she looks forward to improving.
Maunsell lost her match to St John's top seed Yuri Choi 4-0. "I've got to improve on my putting, definitely something that needs to get better before the All-Island."
Ujiie sets up to be leader
St. John's junior top seed Masaki Ujiie shot an even par to defeat MCA's Joseph Henderson. St. John's lost key players from last year's squad due to graduation and Ujiie looks to move into the leadership role.
"This year, we only have one senior so I'm moving into the role of leading the team. I'm going to try and beat every school here like FD which is a really good competition," said Ujiie. The Knights will meet the Friars next week Tuesday at the Andersen Golf Course in a showdown that could determine the championship.
The Friars won last year's boys championship but FD does not have four-time All-Island Champion Brentt Salas anymore so the All-Island boys title is up for grabs.
"This course today (Onward Mangilao Golf Course) was tough so communication is key with your teammates," said Ujiie.
Ujiie played alongside second seed teammate Ryan Lee and both were engaging on the green and at the tee box for each hole discussing their strategy.
"Most of the communication was on the greens and we were helping each other out which was really important."
"I didn't start well today but towards the end I started to make some good shots," said MCA's Joseph Henderson after his first meet.
Henderson, who's strong point is his drive, said there is still much room for improvement before the All-Island meet next month.
"I've got to improve in my short game around the green. I had a couple of bad chips today."
Lee defeated MCA's Connor Barnes after six holes due to time constraints in the first group. Completing the sweep for the Knights were third and fourth seeds Gerard Kim and Andrew Stenson defeating Majesty's Zachary Santos and Matthew Leonard.
St. John's is now 1-0 for the season, Majesty drops to 0-1.
PHOTO GALLERY BROUGHT TO YOU BY:

QUICK HITS
Guam MTB National Championship: Edward Oingerang and Jennifer Camacho are your 2023 MTB national champions. Oingerang finished the course in 1:13:24 while Camacho won her second straight title in 54:08.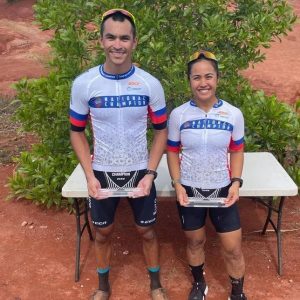 ——————————————
Kobe Miyashita, with St. John's coach Arvin Flores, was named the 2023 IIAAG Middle School Boys Volleyball MVP!