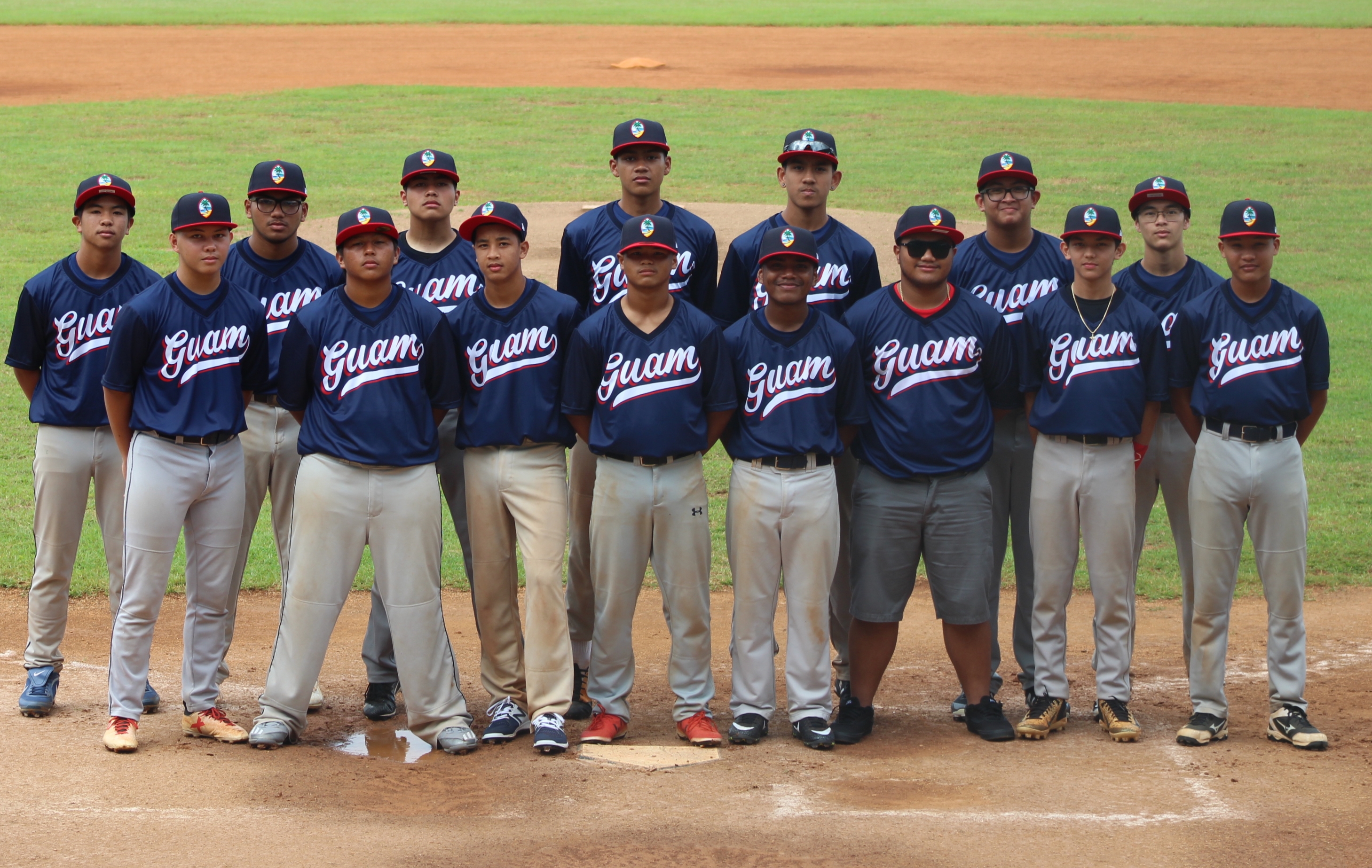 By Robert Balajadia
Guam's best 15-16 year old baseball stars will be heading to the Philippines next weekend to participate in the 2018 Little League Asia Pacific Tournament in Pampanga. Seven teams, including Guam, will be battling for a chance to represent Asia Pacific in the upcoming 2018 Little League World Series that is set to begin late July.
The Tournament is set to run from June 27th – July 5th.
The 15-man roster of Team Guam has been hitting the practice diamond at Paseo at more consistent pace than ever before, putting in a lengthy two months of training to prepare for the Philippines Tournament. Guam's previous Little League tournament entries only provided, at most, three weeks of training time. The extra month of practice has only helped this group gain more confidence.
"The two months really helped us get familiar with each other. Since we're an All-Star Team, we came in not knowing too much about one another. The two months really helped us form a bond and become brothers," said Team Captain Aidan McDonald.
"The longer practice time has helped us figure out the flaws in our game. We've had a lot of time to really sharpen up our game to be ready for the competition out there. They present a really high caliber out there so the extra time has us ready," said Gavin Lim.
Little League Guam has no short of international experience as a bulk of the boys have at least two years of playing baseball against off-island teams. But this time the boys feel they're most ready to get the World Series bid.
"Having more teams competing in the tournament has us more excited. The team is made up of pitchers so we're playing with a lot of confidence. We're pumped to work harder," added McDonald.
"I don't want to jinx anything, but I think we've got a really good chance. As long as we play our game and stay focused out there then we have as good a chance as anyone," stated Lim.
GML Stars aide in training
On top of the longer practice times, Guam's Little League All-Stars have also gotten to train with stars from the Guam Major League. Stars from the GML have dedicated their time to give Team Guam as much guidance as they can, which has only had a positive impact on the team.
"We've always looked up to these guys playing baseball while growing up so for them to be able to share their knowledge with us has made us learn a lot," said Lim.
Roster
Manuel Babauta
Rico Castro
Jayce Concepcion
John Cruz
Jaren Gumataotao
Gavin Lim
Ethan Lizama
Ethan Lobaton
Aidan McDonald
Ethan Palma
Noah Pereda
Jonah Peredo
Koby Pocaigue
Ronnie Raguindin
Kessler Tudong
Head Coach – Eugene Mendiola
Manager – Eugene McDonald
Coach – Jessie Lizama

QUICK HITS
3rd place: Big ups to the Para Todu Rugby Club for finishing 3rd out of 16 teams in the Manila 10's Rugby Tournament today. Biba Guam Rugby!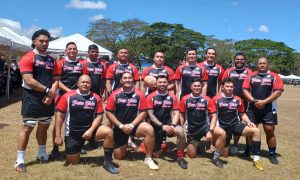 ——————————————
Guam MTB National Championship: Edward Oingerang and Jennifer Camacho are your 2023 MTB national champions. Oingerang finished the course in 1:13:24 while Camacho won her second straight title in 54:08.