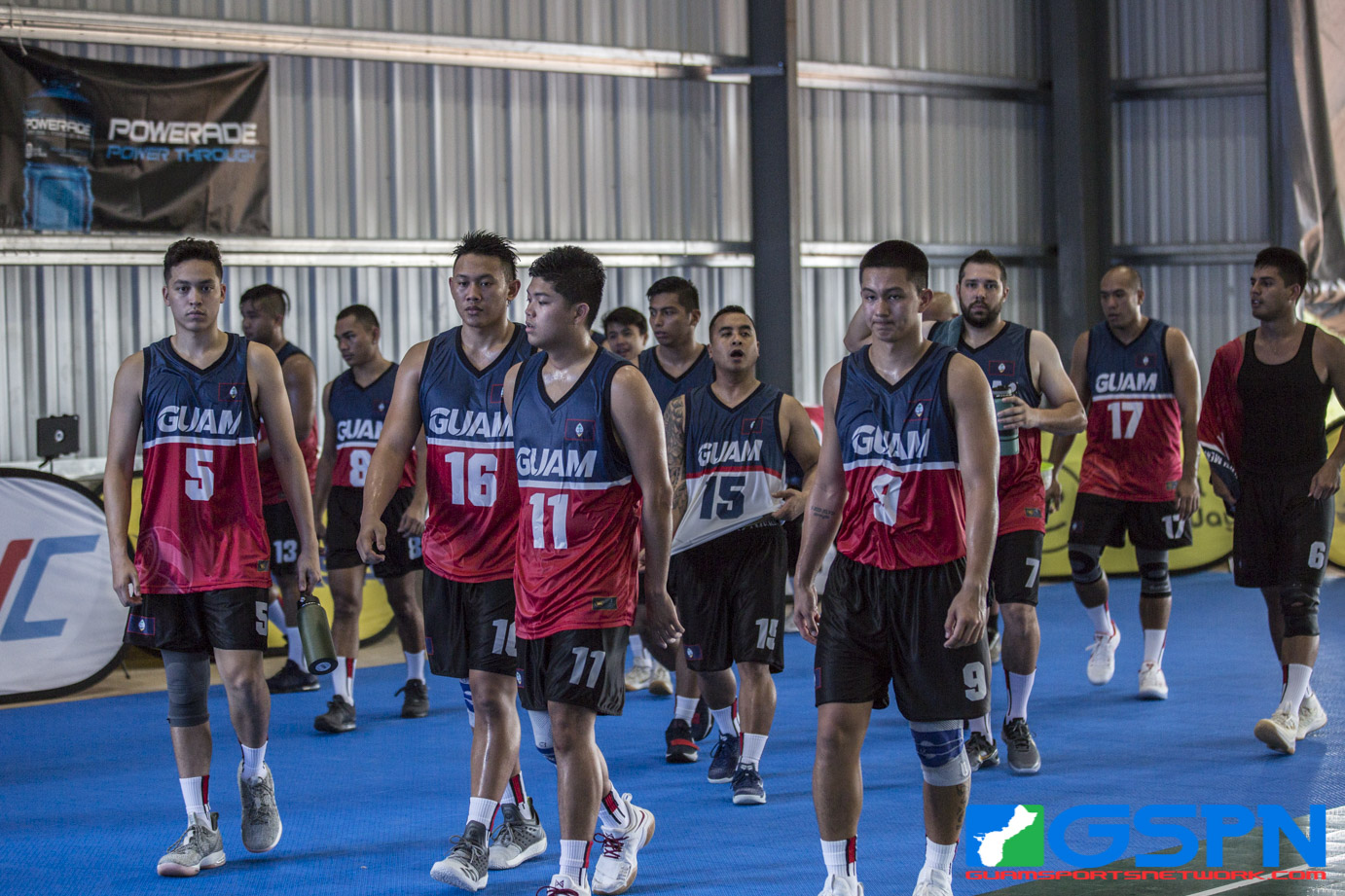 By Robert Balajadia
Colonia, Yap – The mission to defend a gold medal in volleyball got off to a rough start for the Guam Men's Volleyball team as they fell in straight sets to Kiribati 25-22, 25-18, 25-18. Guam opened up Friday morning with their volleyball debut, but bad passing and poor defense overshadowed good flashes from Guam's potent bunch.
Kiribati picked on the Guam backline as they repeatedly attacked the middle of the defense. With a heavy front, Guam's backline defenders were often regulated to dive to make a defensive play, which often resulted in points for Kiribati.
With the score tied at 17 in the opening set, Kiribati started to make their move as they pulled ahead 22-19 after Guam errors. A kill from the Kiribati middle put them at set point and a kill from the backline did Guam in 25-22.
The second set proved close in the beginning with Devin Maluwelmeng getting a monstrous kill to get within 9-8. It was short lived as Kiribati used a short 5-1 run to get ahead 13-8. An ace from Kiribati put Guam down 16-10. Kiribati smashed a free ball up the middle to take a 22-16 lead before eventually running away to a strong 25-18 set.
Guam's Brendyn Padayo got hot from the service line early in the 3rd where he scored two aces which gave Guam a 6-3 lead. Kiribati quickly burned a timeout and regrouped, going on a 4-0 run to take the lead 7-6. Kiribati's middle then hammered down a vicious kill through the defense of Misaki Cramer to go up 14-9.
Kiribati lined up their hitters as the continued to pound away to a 23-16 lead, eventually taking the match 25-18. The loss drops Guam to (0-1) in their Micro Games debut. Guam will get a shot at redemption against the home team Yap Saturday morning.
Guam's ladies make their Micro Games debut at 3 pm (Chamorro Standard Time).
PHOTO GALLERY BROUGHT TO YOU BY:

National Guard Athletes
Scott Eclavea
Scott Eclavea is a jiu-jitsu black belt and an accomplished MMA fighter. The Guard has given him an outlet in combatives to display his martial art skills, where he's become a head instructor for that program. Eclavea has served since coming out of high school and the Guard has only changed his life for the better.
COMING SOON …
LIVE FOOTBALL ON GSPN
Semifinals: #1 FD vs. #4 Southern (Friday 7 pm)
GSPN Preseason Basketball Tournament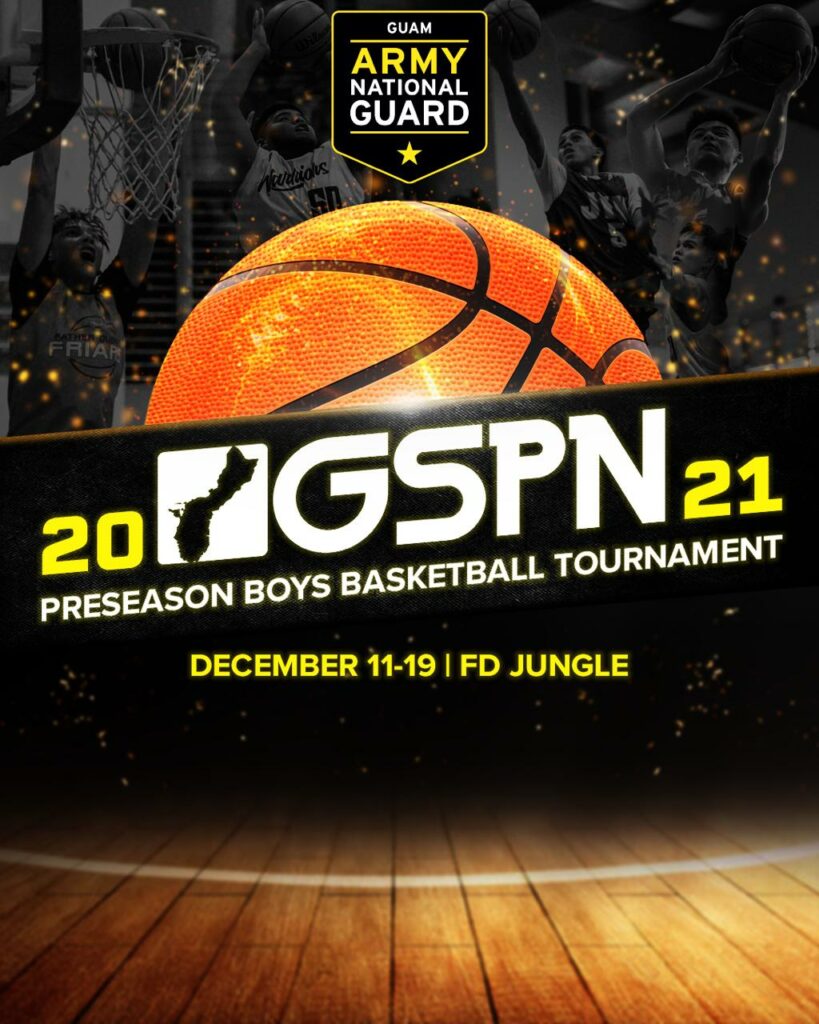 QUICK HITS
Robert Artero Maley recently captured the 182-lb. division of the Costa Mesa Classic, winning via pin in 4 out of 5 matches. Robert is a 4-year varsity wrestler at San Clemente HS (Tritons) and is currently ranked 15th in California's high school scene. He is the son of Jacque Artero Maley (AOLG 1991).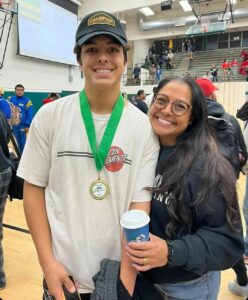 ——————————————–
Pat Taitano and Rich Abiador, teammates on the 1995 SPG volleyball team, have led their high school girls volleyball teams to the Washington State Championships in Yakima, Wa.
Taitano coaches Mt. Rainier High while Abiador leads North Creek High.
There for support is Dr. Mark Perez, a health professor at Central Washington University and a former UOG volleyball player.