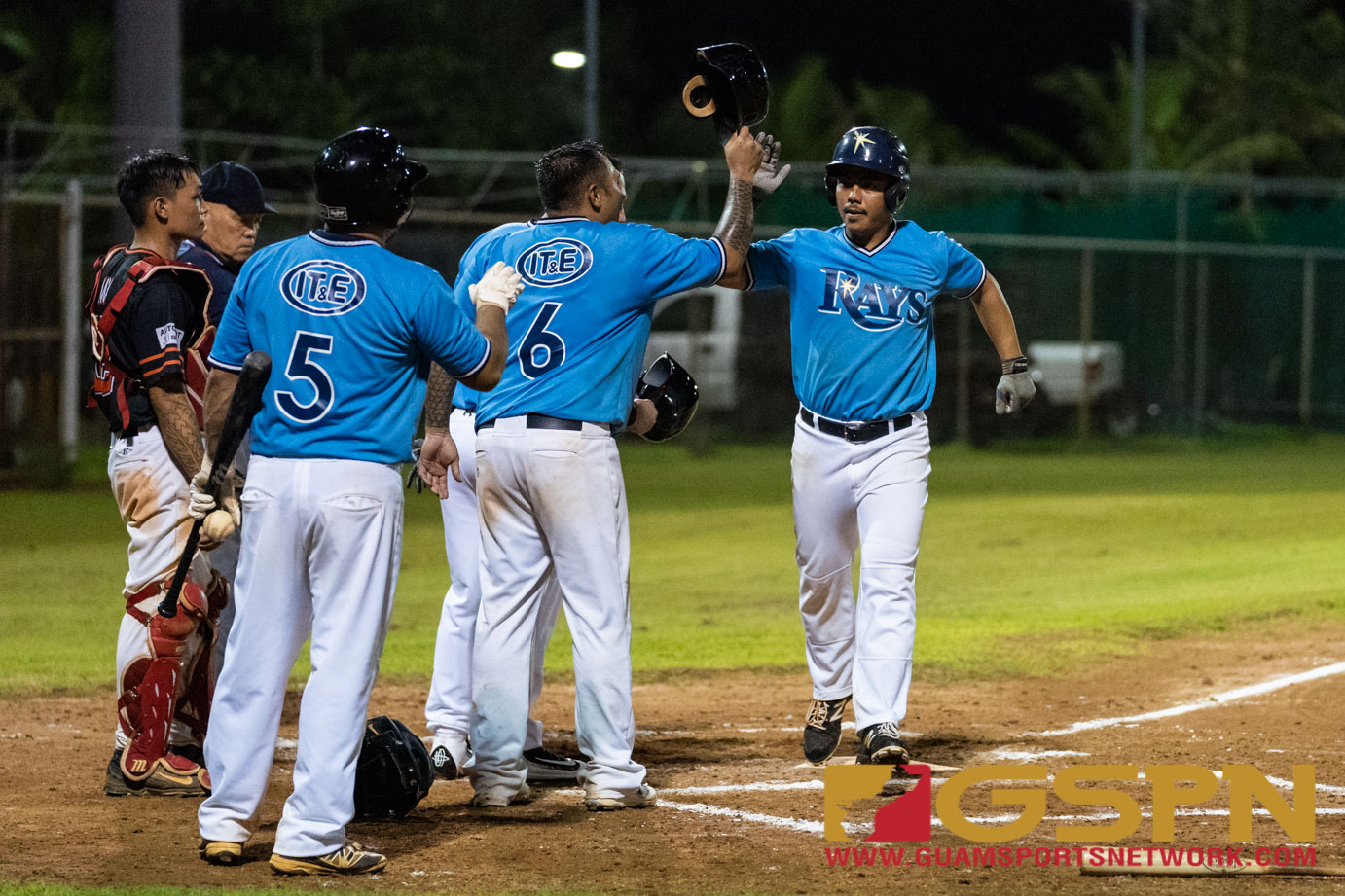 In one of the rarest occasions in any sport, two Finals games were played in a double-header. The Paseo Stadium got a heavy dose of baseball with the IT&E Rays grabbing control of the GML Championship Series (3-1) over the Auto Spot Crowns Orioles Tuesday evening.
The evening began where both teams left off Sunday evening after Game 3 was forced to be postponed due to heavy rain. The score was dead locked at 4-4 in the pivotal game through seven innings of play. The Rays got the lone run in the game's continuation to take Game 3 with a 5-4 final before the teams pressed the reset button to go straight into Game 4 after 45 minutes of play.
In Game 4, the Rays dominated the night 14-3 behind a red hot night from Justin Candoleta, who went 3-of-5 and  5RBI. Winning pitcher Tony Yatar got the dub over JT Leon Guerrero. Kyle Kukendell picked up the save to end his night with 3Ks and Paul Pangelinan closed out the night for the Rays with 2Ks. Relief Pitcher for the O's Mike Bautista had a game-high 5Ks.
Game 5 is scheduled for Friday evening giving the Rays a chance to close out the series.
PHOTO GALLERY BROUGHT TO YOU BY: