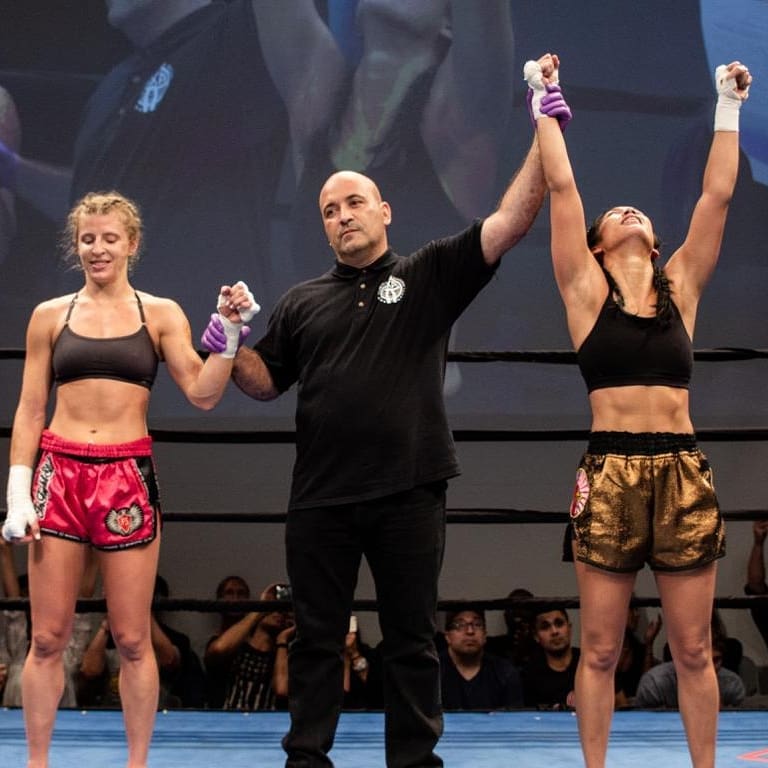 By Patrick Lujan
Michelle 'Guam Bomb' Diaz continued her muay thai career with a unanimous decision win over the weekend in New York City.
What made this fight different was the move up in weight.
Diaz normally fights at 105-lbs. and walks around at 112-lbs. This time, she took a fight at 114-lbs. against Florida's Jillian Bosserdet at the Friday Night Fights Muay Thai – North America's longest running muay thai promotion.
"Tough, tough fight against a bigger opponent, but I pulled through," Diaz said about the last minute move up in weight.
"We ended up in clinch a lot and that's where I felt the biggest difference. I had to use more muscle than I'm used to in a fight and it wore me out a bit. But of course, Chamorros never back down so I kept pushing and pulled through."
Diaz improved to 8-2 in her muay thai career.