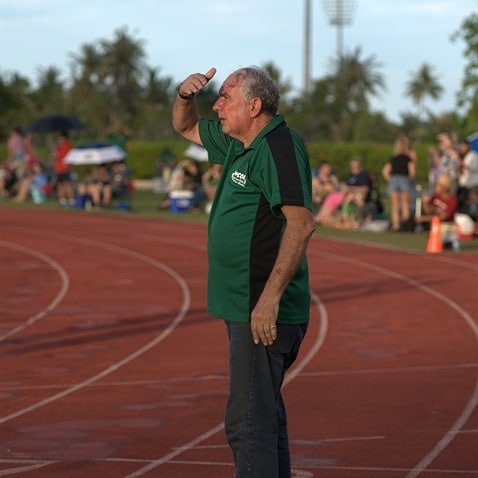 By Patrick Lujan
Guam has lost another good one.
Long-time running and track & field official Gaynell Marsh has passed away, as several reports have indicated early Wednesday evening.
Marsh was a math teacher at JFK High School as well as the Guam Community College since the 1970's and had just retired in the last few years.
He was an avid runner and the President of the Guam Track & Field Association for many years before stepping down in recent years.
He is survived by long-time partner Josephine Pinto and daughter Kelly Marsh Taitano.

2022 GSPN I MÅS METGOT COMPETITION
2022 GSPN I Mås Metgot Competition Recap
2022 GSPN I MÅS METGOT COMPETITION
2022 GSPN I Mås Metgot Competition Recap
2022 GSPN I MÅS METGOT COMPETITION
2022 GSPN I Mås Metgot Competition Recap