By Jay Leon Guerrero
Hard work, discipline and dedication. Those are the characteristics used to describe Father Duenas student athlete and golf phenom Brentt Salas. Salas, 17, spent half of his life setting a goal and is working hard to accomplish his dreams. On Thursday afternoon, he signed a letter on intent to attend Gonzaga University.
Salas ends his high school career with the unique accomplishment of winning the IIAAG Golf All-island individual title for all four of his high school years. He is also a Guam Junior Golf Champion and has been to several tournaments in the US and overseas.
Salas spent endless hours at the driving range and on the golf course working on his game. He is described by his peers and coaches as not only Guam's best junior golfer, but one of the best golfers of any age in the region.
The soon-to-be FD alumni not only excels on the golf course, but also in the classroom. Salas achieved a 3.42 grade point average, a tough feat at FD which uses a grading scale 10 points higher than public schools.
"Its bittersweet for me to end my high school career. I'm going to miss the competition and the camaraderie with all the local golfers on Guam. Moving forward, I'm going to spread the island camaraderie with my new teammates at Gonzaga," said Salas.
Salas was joined on the signing table by his proud parents, Carlos and Roxy Salas, his high school coach Gus Gogue and the Guam National Golf Federation President Richard Sablan. The press conference was hosted by FD at the lobby of the FD Phoenix Center.
His most notable accomplishment was making the cut at the World Junior Golf Championships at Torrey Pines. He's been to several international countries and has a room filled with trophies and medals.
"We are all very proud of Brentt. He is a product of Guam and we will continue to support and cheer for him" said head coach Gus Gogue.
"Brentt is not only Guam's top junior golfer but he is also the top golfer on our men's national team. We look forward to him coming back on his summer break to continue to play national qualifying tournaments. The Guam National Golf Federation will continue to support Brentt as he competes in the collegiate level," said Sablan.
Majoring in Accounting
"This school (FD) has helped prepare me academically for college. The school and the teachers taught me alot about what to prepare for when I get into college".
"I chose to major in Accounting at Gonzaga University. Mr (Ismael) Perez from FD guided me in selecting my major and what to expect entering the new semester", said Salas. Perez is a counsellor and advisor for FD.
FD Principle Tony Thompson was also present and thanked Salas for his hard work and dedication. "We are proud of him. He got the good grades and put in the hard work to get this scholarship. He didn't sit back and wait for the scouts to come to him, he went out there and did what was necessary to market himself. His parents and the golf community also played a big role in working together to making this happen," said Thompson.
"It's been a long journey for us. We've received alot of support for a small community here on Guam. We want to thank everyone including the Golf community that has been very kind to Brentt," said Carlos Salas.
Setting goals
"Of course, I want to get settled in first and play well when the season starts in September. One of my other goals is to maintain a 3.5 GPA," said Salas. Salas said his long term goal is to eventually play golf professionally.
Salas joins a notable list of talented golfers who earned scholarships. Redge Camacho and Mando Iwanaga both graduated from FD and played collegiate golf.
Salas had some advice for the next generation of junior golfers to follow: "Practice as much as you can and make the right sacrifices. Stay on top of your academics and never give up on your goals."
PHOTO GALLERY BROUGHT TO YOU BY:

National Guard Athletes
Scott Eclavea
Scott Eclavea is a jiu-jitsu black belt and an accomplished MMA fighter. The Guard has given him an outlet in combatives to display his martial art skills, where he's become a head instructor for that program. Eclavea has served since coming out of high school and the Guard has only changed his life for the better.
COMING SOON …
LIVE FOOTBALL ON GSPN
Semifinals: #1 FD vs. #4 Southern (Friday 7 pm)
GSPN Preseason Basketball Tournament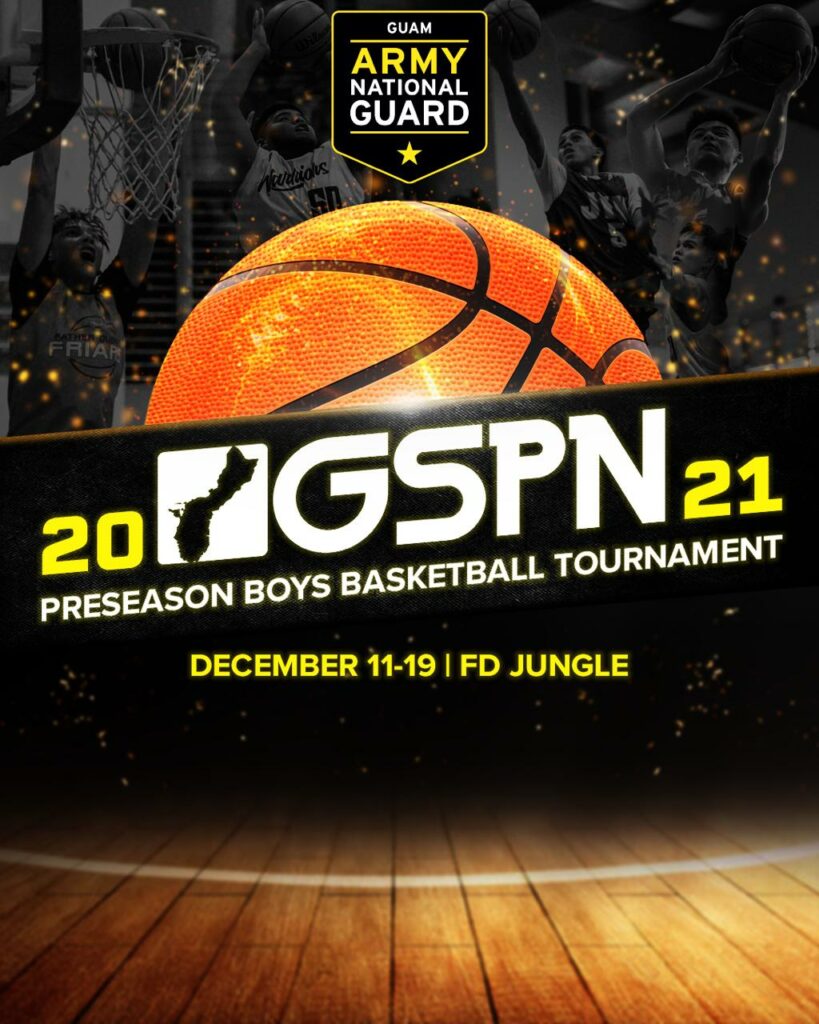 QUICK HITS
Robert Artero Maley recently captured the 182-lb. division of the Costa Mesa Classic, winning via pin in 4 out of 5 matches. Robert is a 4-year varsity wrestler at San Clemente HS (Tritons) and is currently ranked 15th in California's high school scene. He is the son of Jacque Artero Maley (AOLG 1991).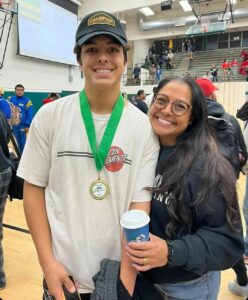 ——————————————–
Pat Taitano and Rich Abiador, teammates on the 1995 SPG volleyball team, have led their high school girls volleyball teams to the Washington State Championships in Yakima, Wa.
Taitano coaches Mt. Rainier High while Abiador leads North Creek High.
There for support is Dr. Mark Perez, a health professor at Central Washington University and a former UOG volleyball player.