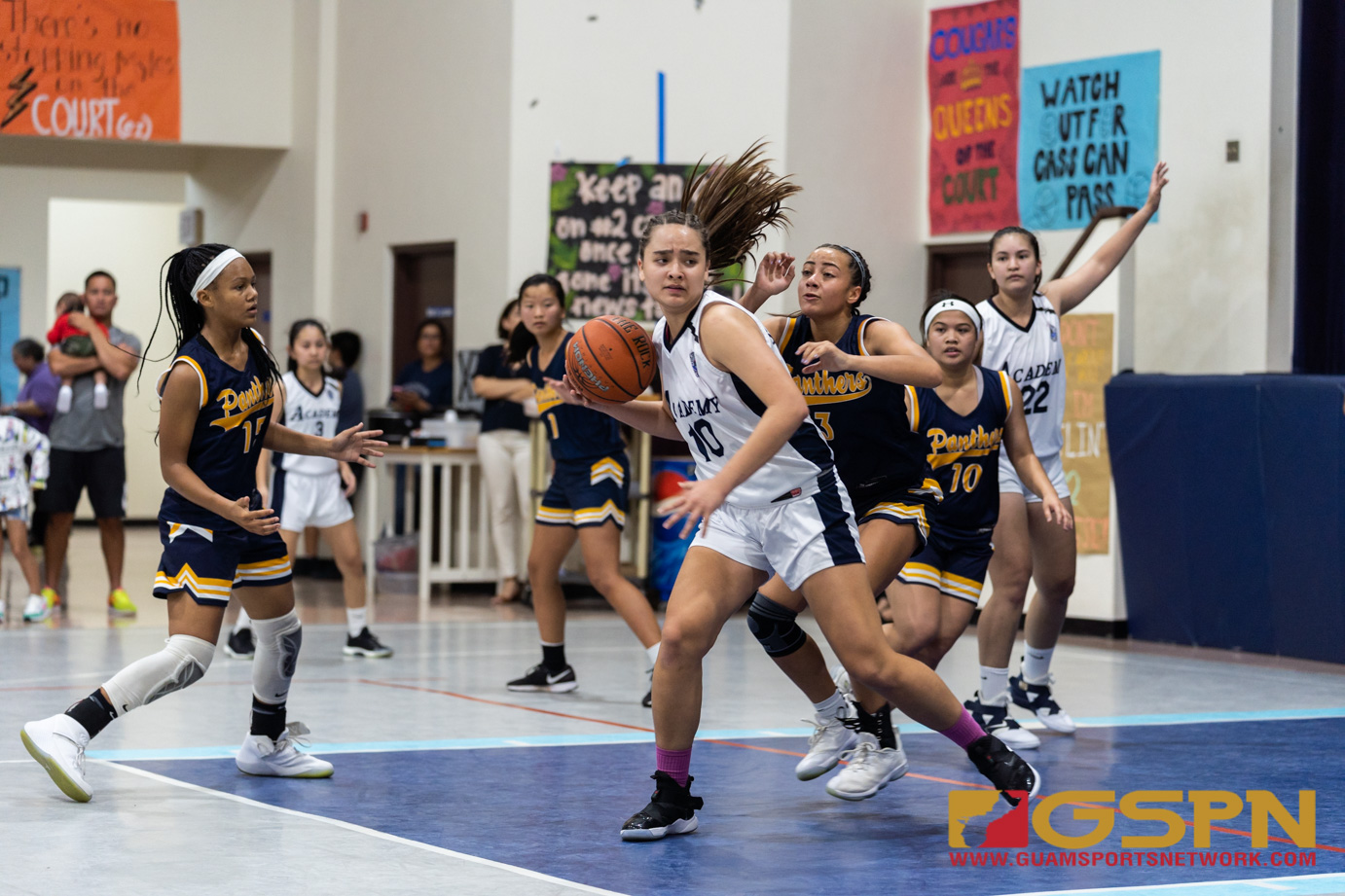 By Robert Balajadia
Academy Cougar Mia San Nicolas exploded for 43 points Monday evening as the Cougars got revenge against the Guam High Panthers on the Academy home floor. After losing on a last second shot over the weekend, the former MVP in San Nicolas outscored the Panthers all on her own as Academy took the 51-41 win.
The Cougars defense held the Panthers to just a single point for a 10-1 lead in the opening period. San Nicolas scored all 10 points for the Cougars in the 1st and 10 more in the 2nd to pace Academy as the enjoyed a 23-7 lead.
The Panther offense got a big lift in the 3rd as Taneena Henderson scored 14 of her team-high 25 points. San Nicolas scored 9 in the quarter to keep the Cougars ahead 34-26.
Mia would close out the game scoring 14 of the Cougars 16 4th quarter points to lock up the home win.
PHOTO GALLERY BROUGHT TO YOU BY: