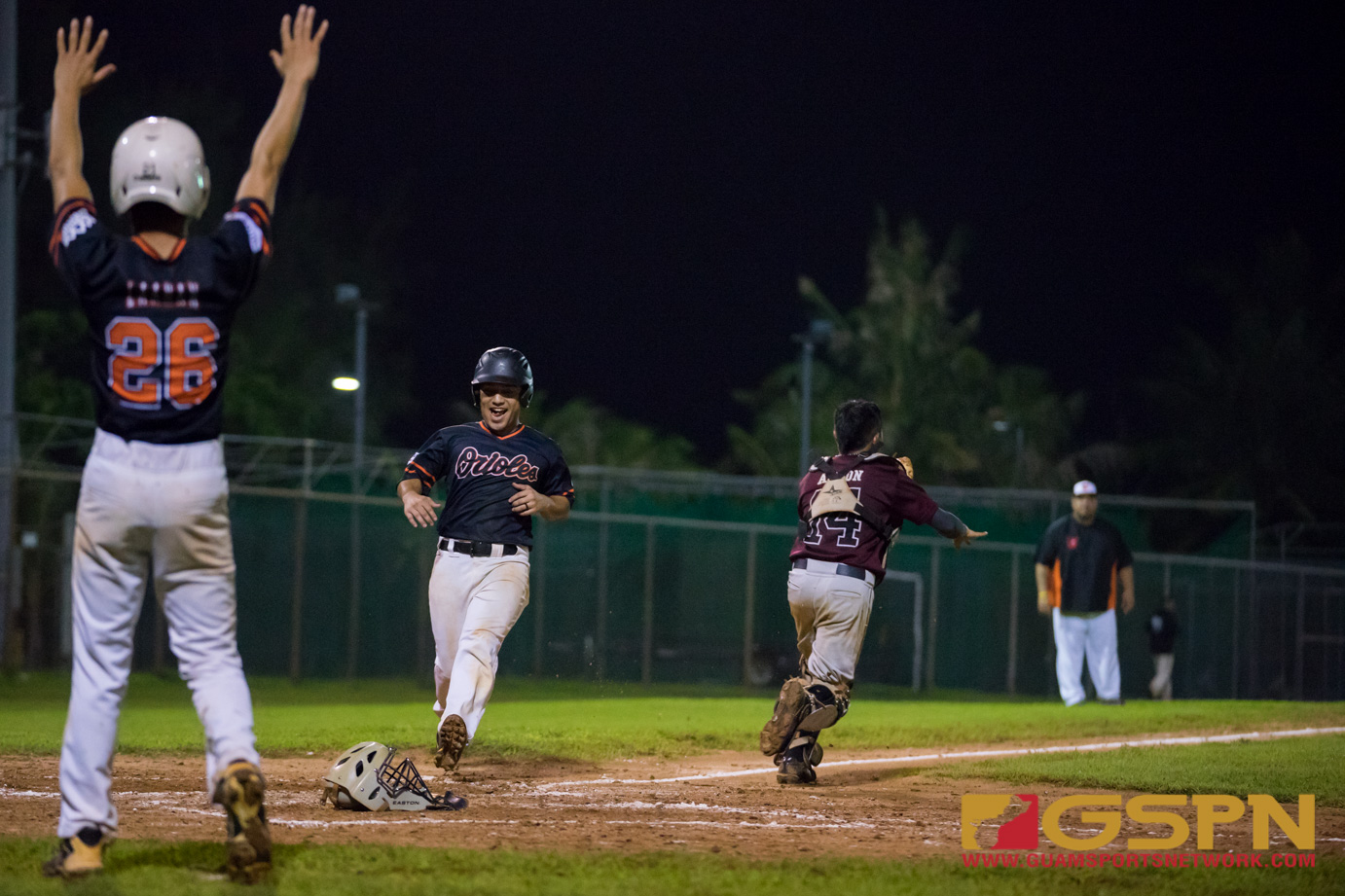 Guam's Major League was finally able to hit the diamond Friday evening after two rain outs forced the semifinals back into the weekend. The Orioles and Astros wrapped up their Game 1 with the O's taking a slim 6-4 win in a best of five series.
Winning pitcher Freddy Cepeda ended his evening with 5ks and Julian Flores took the loss for the Astros with 1k.
The O's erupted in the 6th inning where they scored five runs to take a 6-1 lead. The Astros were mounting a comeback in the 7th where they scored three runs while trailing 6-4.
Next game in the GML goes down Sunday evening in Game 1 between the unbeaten Rays and Redhawks.
PHOTO GALLERY BROUGHT TO YOU BY: