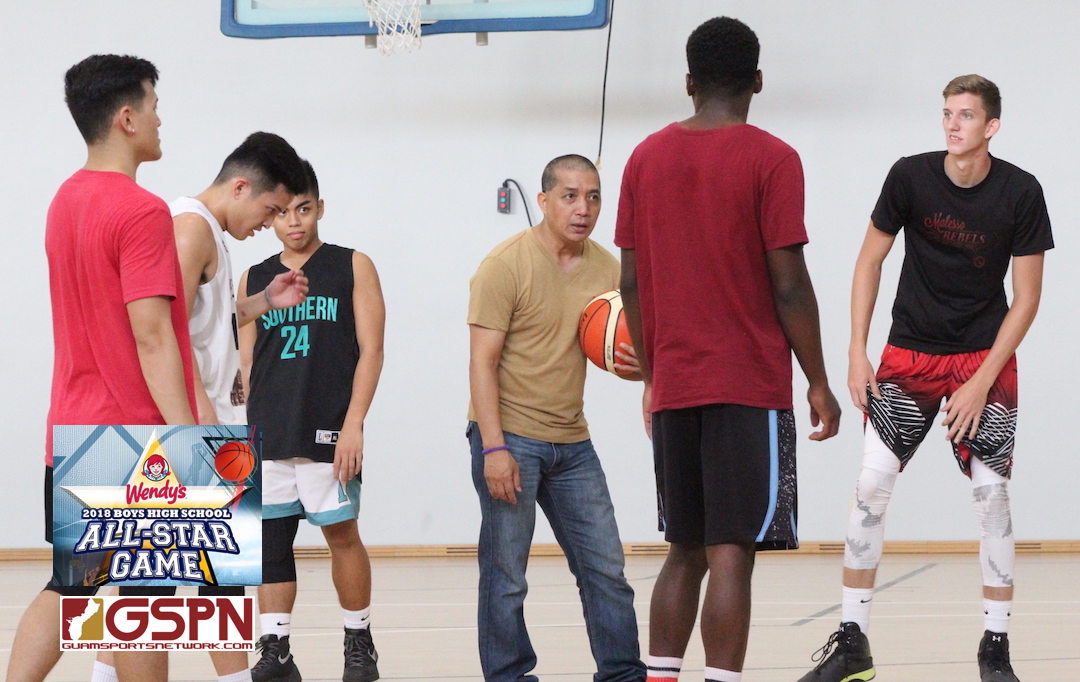 By Robert Balajadia
Team Elite is going to do their best to keep their eyes off the scoreboard during Monday evening's Wendy's Boys Basketball All-Star Game, but even they know that it won't be all 'fun' for too long. The fourth annual event is set to takeover the Phoenix Center to end Memorial Day Weekend and the Rey Serafico coached Team Elite have set their sights towards a win.
"I'm a competitor and I'm naturally going to try and do whatever it takes to win, but it is an All-Star Game so I'm going to try my best to have more fun," said Grape with a smile.
"I hate to lose. Even it's just a small game in practice or an exhibition game, I'm always trying to win so that's always going to be the goal," said Knights swingman Tony Hsieh.
Serafico has stepped in as the head coach for the 3rd placed Islanders after St. Paul's Neo Pineda could not commit to the head coaching position. Serafico immediately stepped in and had no hesitation to take the mantle for his third year having coached in the inaugural and second ever ASG.
"I would not turn down an opportunity to help out the kids," said Serafico.
And despite not having as much practice time with his team as his opponents have had, Serafico is confident his team will be ready to put on a show.
"It's an All-Star Game so hopefully their basketball instinct will take over. We've had a few practices together and they went well," added Rey.
Team Elite will feature eight seniors on the roster, not including Warriors guard D'Angello Gallardo who left off-island days before the event.
And with the game just hours away, Team Elite's longest running member in Takumi Simon (four years) is honored to be playing in the big game.
"It's a great reward for all of us who have worked so hard. Getting recognized for the work we put in is a great feeling," said Simon.
Teammates vs. teammates
A pair of JFK Islanders were quick to leave the draft board as guard Alschea Grape and big-man Jonah Hahn were selected as the #2 and #3 pick. Though playing for different teams, Grape is happy to share the court with Hahn for the second straight year, holding it down for the Islander family.
"We've been playing together for a long time. Getting picked that early in the All-Star Game draft was special and this game is going to be a great experience. It's going to be our last high school game so it's special that we get to play against each other," said Grape.
St. John's Michael Min from Team Supreme was ecstatic when asked how often he was going to try and guard his teammates in Simon and Hsieh. Min was confident saying he, better than anyone, knows how to guard his two teammates. When asked about facing Min, Simon and Hsieh wanted to let the game decide.
"I'm not going to say much and I'm just going to let my actions do the talking," laughed Tony.
"We always play against each other in practice and that gets competitive. I've played against him twice already in two All-Star Games so that's always a fun time. Playing in this game is going to be fun and everyone's looking forward to getting the chance to show things we don't normally get to do in an actual game," added Simon.
Team Elite and will be sporting black versions of the ASG uniforms as they ready to take on Team Supreme at 5 pm.
Catch the LIVE STREAM of the event HERE on GSPN!

QUICK HITS
3rd place: Big ups to the Para Todu Rugby Club for finishing 3rd out of 16 teams in the Manila 10's Rugby Tournament today. Biba Guam Rugby!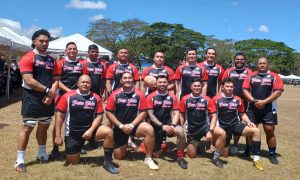 ——————————————
Guam MTB National Championship: Edward Oingerang and Jennifer Camacho are your 2023 MTB national champions. Oingerang finished the course in 1:13:24 while Camacho won her second straight title in 54:08.