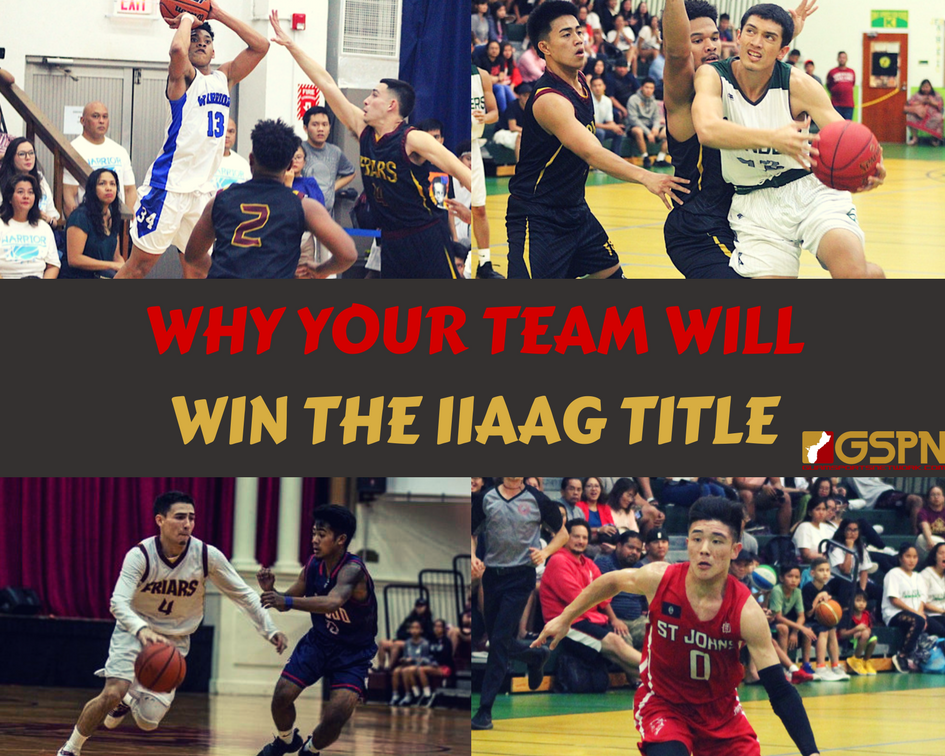 The final four teams of the IIAAG boys basketball season will be tipping off Tuesday evening to decide who's in and who's out for the title game Friday night. The St. Paul Warriors will host the JFK Islanders and the FD Friars will face the St. John's Knights.
GSPN's staff breaks down reasons how each of the four teams can end their season holding high that coveted IIAAG trophy!
Why the St. Paul Warriors will win it all:
The Warriors have the most well-rounded starting five in the league. From guard Jahmar White to former MVP Jason Diaz, and from gritty guard D'Angelo Gallardo to multi-capable Reo Aiken, the Warriors are going to get at least one big game from someone on the roster every night.
Oddly enough, the Warriors are riding a 36-game win streak in the IIAAG and are still being counted out by everyone who is not their fans. That's why you see the boys play with a 'chip on their shoulder' despite being defending champs and turning in yet another undefeated season in 2018.
What's their secret? Besides taking full advantage of no shot clock while they have a lead, their full-court defensive pressure on the ball makes it near-impossible to hold a lead on them and it can easily turn a close game into another Warriors blowout win.
But don't worry about considering them underdogs, they've already been playing like it every single game and this season's playoffs will be no different. Their offense will drive the late until you stop them, and so far, no has been able to do so.
Why the FD Friars will win it all:
The Phoenix will rise again. The Friars are the biggest team in the league, and in this situation, size does matter.
Kyle Gaitan is playing determined and saving his best performance(s) for the postseason after recording a triple-double in the quarterfinals. De'Aundre Cruz continues to be consistent and is punishing the opposition with rebounding and high percentage shooting in the paint. Aidan McDonald and Matt Fegurgur compliment Gaitan and Cruz off the bench with their shot blocking ability.
Aside from the bigs, the Friars have veteran point guard Tomas Calvo who is averaging seven assists per game. Calvo and fellow senior Will Camacho have been used more for their defense as the Friars are ranked first in team defense allowing just 43 points per game for the season.
The Friars want one to get back at the Warriors and a rematch is likely. The UOG Calvo Field House will be "Lit" (modern term for packed) should this rematch happen. Friar Nation will overwhelm the Warriors and the Friars will cut the nets in victory.
Why the St. John's Knights will win it all:
League MVP in Michael Min. Scariest 3-point shooter in Takumi Simon. A well-rounded complimentary player in Tony Hsieh. Veteran coach in Fred Peters.
Oh ya, and this is the Knights last chance at championship glory.
Four years ago, this same core came into the league as bonafide threats as freshmen, but fast forward to 2018 and its been the JFK Islanders twice and St. Paul Warriors.
Their last chance indeed. With only two non-seniors on the roster, it's do-or-die because win or lose the title, it will be a total rebuild after this. Can't get any more motivating than that.
Why the JFK Islanders will win it all:
The odds say to pick St. Paul and FD to win at home and play at UOG in the finals. The league was not competitive this year outside of the semifinalists. Did we really need to see Guam High, Okkodo, Southern, and GW in the playoffs get beat by a average of 40 points? JFK will pull the upsets on the road. JFK will beat out the St. John's in finals.
Point guard Alschea Grape will 'will' this team to their third title in four years and Jonah Hahn will be a monster inside, not only in their big upset against the Warriors, but against the Knights in the finals.
Cue the Hoosiers music.
*Robert Balajadia, Jay Leon Guerrero, Patrick Lujan and Michael Cruz contributed to this story.*

Foody's Fun Facts
Favorites From Year 2
COMING SOON …
WENDY'S ALL-STAR BASKETBALL
Friday, June 18
FIBA Asia Cup Qualifiers
June 16: Guam vs Hong Kong
June 18: Hong Kong vs. Guam
UFC Fights
June 20: Roque Martinez vs. Josh Parisian
July 25: Trevin Jones vs. Tony Kelley
QUICK HITS
After a star-studded collegiate career at UCLA, Bubba Nickles turns her focus on the Tokyo Olympics with Team USA after the Bruins were eliminated in the College World Series.
Nickles endured a broken arm on April 7 and worked her way back into the Bruins lineup for the WCWS. She will go down as one of UCLA's best softball players in its storied history.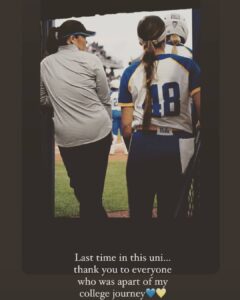 ——————————————————–
Nine years as Portland Trail Blazers head coach, Terry Stotts and the team mutually part ways.