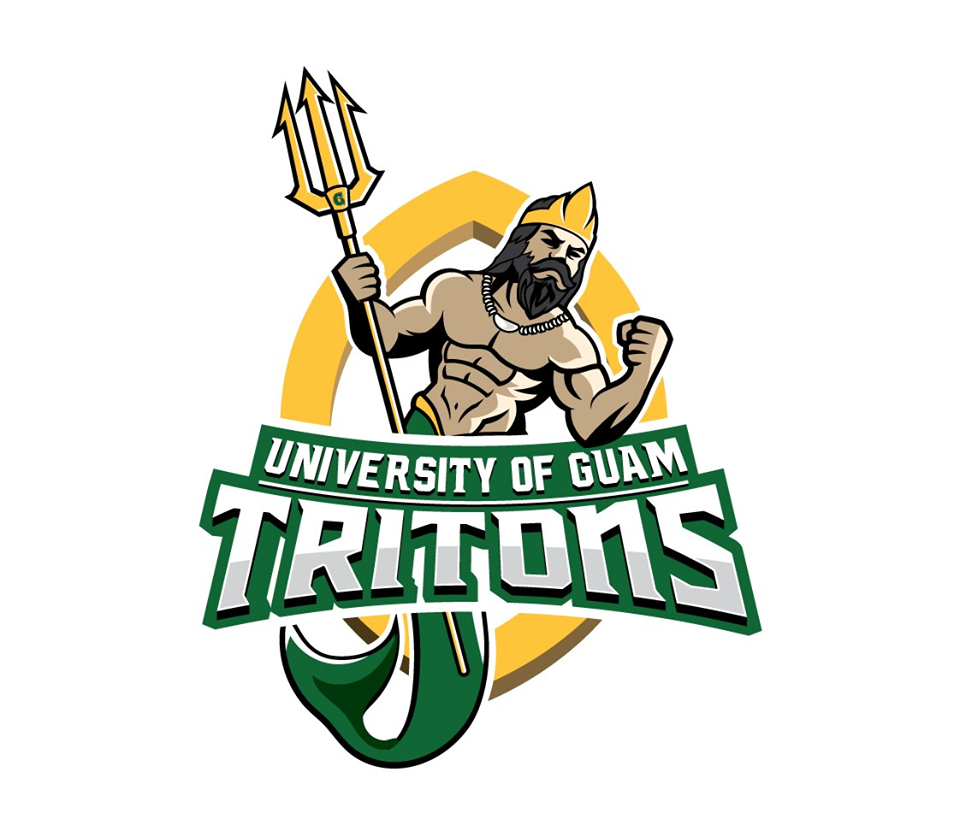 PRESS RELEASE – Triton Athletics Names 2nd UOG Athletic Hall of Fame Class
The University of Guam Triton Athletics Department named their 2nd Class of Hall of Fame Awardees on Monday, October 1. The Class of 2018 will feature nine former UOG Athletes from the past to be inducted in the Athletic Hall of Fame on Sunday, October 28 at the UOG Calvo Field House.
The ceremony will feature a reception that begins at Noon on October 28th with the program beginning at 12:30pm and each Awardee will be given ten minutes to speak on their time at the University and other athletic memories of Guam national teams and other leagues on the island.
The Class of 2018 features these nine former UOG athletes who represented the University in past athletic programs.
Football:
Art Rabon, Defense
Lawrence Johnson, Running Back
Men's Basketball:
Tony Thompson, Coach
Joe Taitano, Coach and Player
Women's Basketball:
Susy Rechebong, Player
Susie Borden, Player
Baseball:
David Nelson, Player
David Zimms, Player
Men's Soccer:
James Whippy, Head Coach
There will be a "Hall of Fame" Basketball Game at 3:00pm on that day featuring the UOG Tritons against the Anderson Bombers. At half-time of the basketball game, the Awardees will be inducted into the Athletic Hall of Fame.
The Awardees will then take their official pictures for the Hall of Fame and the basketball game will conclude and the Hall of Fame Day will be over.
UOG Athletics Director Doug Palmer says he is truly excited about the Class of 2018, "I think we truly have a great class of Awardees, I was able to find some folks I knew existed last year, but could not find out their names until this year. So, we are truly blessed to find some great contributors to UOG Athletic
Last year, Triton Athletics inducted the first class of Hall of Famers which featured six Awardees: John Borden, Football, Susan Lupola, Women's Basketball, Tommy Morrison, Baseball, Hauhout Diambra-Odi, Men's Soccer (Coach), Ronald Camacho, Football and Thersa Sison, Women's Basketball.
If anyone knows any members of the Lawrence Johnson family, please contact Doug Palmer at UOG at 735-2862 or [email protected], Tritons Athletics has not found any family members on Guam

QUICK HITS
Bishop Obispos beat Mt. Carmel for the IIAAG Middle School Girls Basketball championship 37-25.
—————————————-
The Benavente Roadrunners crushed the Agueda Pirates 17-1 to win the 76 PONY Middle School Baseball League. Rodney San Nicolas was a beat, striking out 13 batters in a complete game while going 4-for-4 at the plate, including a homer and 4 RBI.