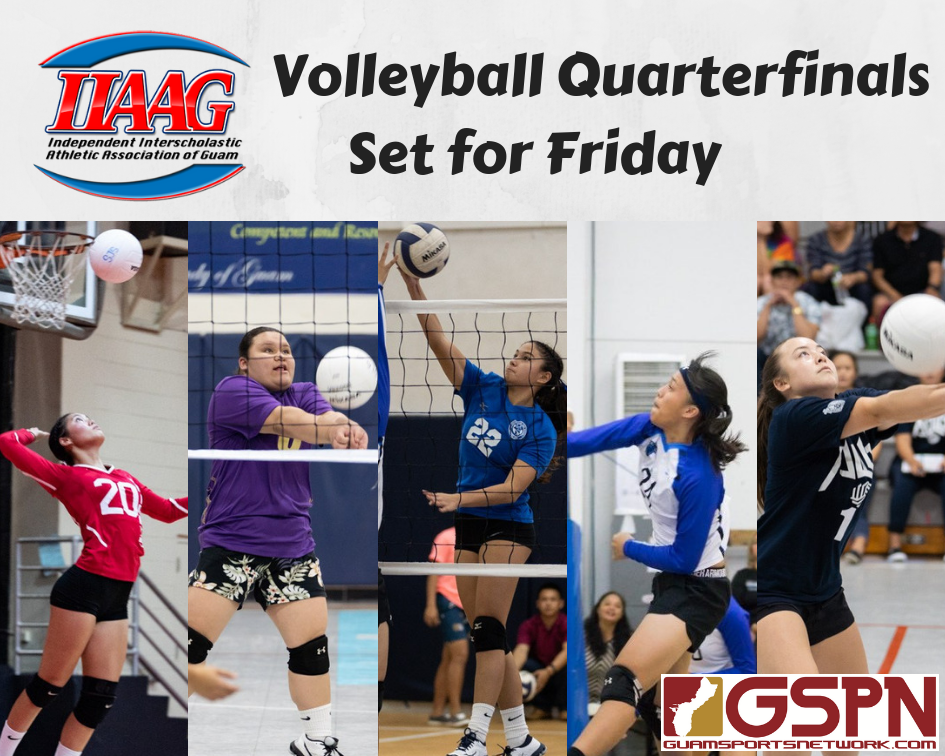 By Robert Balajadia
The 2018 Girls Volleyball Season has dwindled down to the top eight teams, with four games set to begin the playoffs this Friday at 6 pm. The higher seeds will host, and since it's the playoffs, the format will change to a best-of-five with the 5th set being first to 15.
SCHEDULE
JFK (4th Taga) @ ND (1st Gadao)
Harvest (4th Gadao) @ St. John's (1st Taga)
Tiyan (3rd Taga) @ Academy (2nd Gadao)
GW (3rd Gadao) vs. St. Paul (2nd Taga)
BREAKDOWN
Royals host Islanders
There hasn't been a tougher place to pick up a win in 2018 than at the Royal court down in Talafofo. The undefeated Royals are always greeted with a packed house, most especially in the post season. The defending champions were tested just a few times this season and the Islanders are a much tougher team than their record says.
The Royals have the most impactful player in the league in Austia Mendiola, a recovered former MVP in Carlie Quinata and the game changing Bri Leon Guerrero. That line-up alone is trouble for any team in the league.
JFK's gritty group behind Kiyoni Yamaguchi and Kiana Rivera are sticklers on defense, which will be key for the Islanders in trying to slow down the Royal attack.
Knights take on Eagles
Last years St. John's Knights were made up, in majority, of a group of underclassmen who got to the finals on sheer talent and they've only gotten better in 2018. A few hiccups along the way with losses to the Cougars and Royals didn't diminish what the Knights were able to accomplish; a top seed finish in the Taga Division.
Knight Haley Wigsten has been a star this season with fellow youngsters in hitter Tylee Shepherd and middle Angeline Del Carmine both proving able to take over games when their numbers are called.
Getting in are the Eagles, who picked up must win games down the stretch to fight their way into the playoffs in a tough Gadao Division. The Eagles are at their best when Gabrielle Paulin is serving, but their defense will be tested with the heavy hitters set to go from St. John's
Cougars battle Titans
The Academy Cougars can be considered the most dangerous team in the playoffs when they're firing on all cylinders. They've pulled off some great wins over the St. John's Knights and GW Geckos, but also had some tough losses, including a loss to the same Titans they will face this Friday.
Academy's senior group leads their line-up, which could play a factor in their "all or nothing" mentality. Middle Laressa Halladay and Theisen Taimanglo are always dangerous with a collective group of hitters who have been given the green light.
The Titans aren't going to make their run easy with lethal hitters like Y'lisiah-rai Jorda, but playing in front of their home crowd is a big plus for the Cougars.
Warriors welcome Geckos
A coaching change in the middle of the season didn't slow down the St. Paul Warriors as they've now climbed to the 2nd seed of the Taga Division. The Warriors gave the Royals a three-set battle as well as collecting wins over the Cougars and Geckos to prove their play isn't a fluke. Their length behind Niah Siguenza and Monica Giger is tough to deal with.
The Geckos have the talent to roll with anyone in the league, and of course, the 'Bobbi Quinata factor'.
Geckos setter Kiyoko Afaisen has developed solid chemistry with her hitters, often turning to Lyric McGill and middle Evita Laguana in the 'must score' moments. No matter who is lined up against GW, head coach Bobbi Quinata will have the girls putting out their best efforts.

Foody's 5 Fun Facts
Sanchez QB Jayton Penaflor
DID U KNOW?
Kein Artero has a list of who's who of Artero uncles who've starred in Guam's gridiron: Andre Artero UOG Tritons & Hals Angels OL, Bubba Artero UOG Tritons & Hals Angels OL, Kenny Artero SSHS DB/Baseball Pitcher, Jesse Sablan FD & Hals Angels FB, Roland San Nicolas FD & Hals Angels OL, Chuck Ada SSHS & Hals Angels DB,  Ed "Rock" Artero SSHS & Hals Angels MLB, "Wild" Bill Ada FD & Hals Angels ML, Jared Ada FD & Hals Angels WR/Utility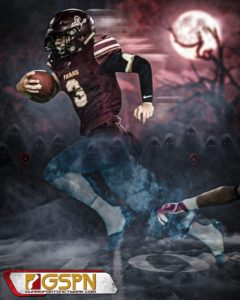 COMING SOON …
– 24th Marianas Fishing Derby
– NFL Week 3: Steelers at 49ers
– Jon Tuck's Bellator debut
QUICK HITS
Dana Holmes is the new UOG men's head basketball coach. In the last two years, he was a coach at FBLG Middle School and most recently a PE teacher at GW.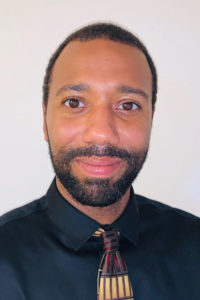 —————————————————-
Pro triathlete Mieko Carey finished third in XTERRA Japan on Sunday in a time of 3:43:02. Her career was on hiatus for a couple of years raising her twin children. It's safe to say the 40-year-old is back in top form. Congratulations Mieko san!