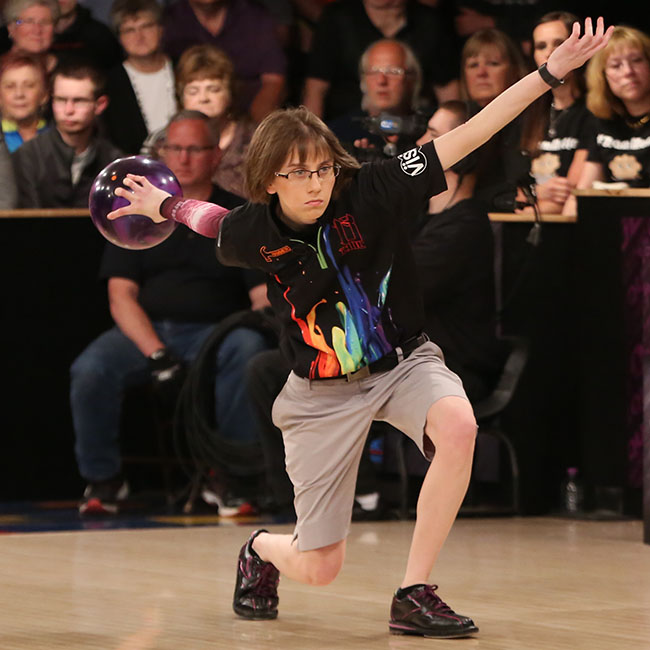 By Patrick Lujan
Chalk up another one of stateside athletes with Guam roots.
Professional women's bowler Erin McCarthy lives far away in Omaha, Nebraska, but her roots are deep down in southern Guam.
"My entire mom's side of the family is from Guam," the 28 year old said. "My grandparents were born there. My immediate family currently lives here in the states, but I still have several relatives that live in Guam."
Her grandmother is Carmen Carbullido originally from Inarajan and grandfather Harry Carbullido orginally from Agat. Her parents are Doug and Kathy McCarthy.
She just so happens to be second cousins with softball star Bubba Nickles. Her grandma Carmen is the older sister of Bubba's grandfather on her mom Natalie's Familian Cabesa.
"My grandma lives here in Omaha and my grandfather passed away several years ago. I still have several relatives in Guam including cousins, aunts, uncles, great aunts and uncles. The majority of my immediate family all live here in Omaha, though."
The Start of Bowling
McCarthy actually started bowling at the tender age of 2. It wasn't until her mid teenage years that she took the sport seriously when she realized she could get a collegiate scholarship rolling the bowl.
"I bowled in college while getting my bachelor's degree in Biology (2012) and Nursing (2013). There wasn't a professional women's bowling tour when I graduated from nursing school in 2013 so I ended up getting a job as a nurse in a hospital setting at the beginning of 2014.
The Professional Women's Bowling Tour resurrected in 2015 after a 13-year hiatus and she's been competing as a pro since while still working in the hospital.
In June, McCarthy won her first ever PWBA title in the Louisville Open, winning the first place prize of $10,000. So far, she has a career earning of over $75,000 and has come in the top 10 in five of the seven tournaments she's competed in this year. There are three more tournaments on the season still to come.
Team USA
Like any other athlete, there's no better feeling than representing your country in the sport you love. And like her cousin Bubba, she's earned the right to wear USA across her chest.
Erin has been able to do it for three straight years from 2015 to 2017 for Team USA. In 2017, she was the only female to represent the USA at the World Cup!
"To qualify for Team USA we have team trials in January each year. Men and women bowl five days of competition, each on a different oil pattern. At the end of the week the top 3 women and top 3 men automatically earn spots. The remaining players are selected by the coaching staff based on resumes, team trials performance and past performances in all competitions. There are typically 12 women and 12 men on each team. In 2017, I won team trials which meant I got to go to the the World Cup. Only one female and one male from each country attend the event."
She intends to earn a spot back on Team USA for 2019 and her second professional title.
ICU Nurse
When not mowing down the pins, McCarthy works at two different hospitals in Omaha as an intensive care nurse as well as in a critical care unit.
" I tend to be a very laid back person. I don't get stressed easily and actually enjoy high pressure situations. I feel like my bowling career and nursing career go hand in hand many times just due to these aspects. Both are a constant learning process and I love being able to gain more knowledge to become better at both."
Like Bubba, Erin has never been to Guam and hopes to one day fulfill her dream of visiting her family more than 7000 miles away in the Pacific Ocean.
"I've never been to Guam, but would love to go sometime. I've heard several stories about how beautiful it is."
300: Erin stopped counting but she thinks she has around 20 perfect games so far…