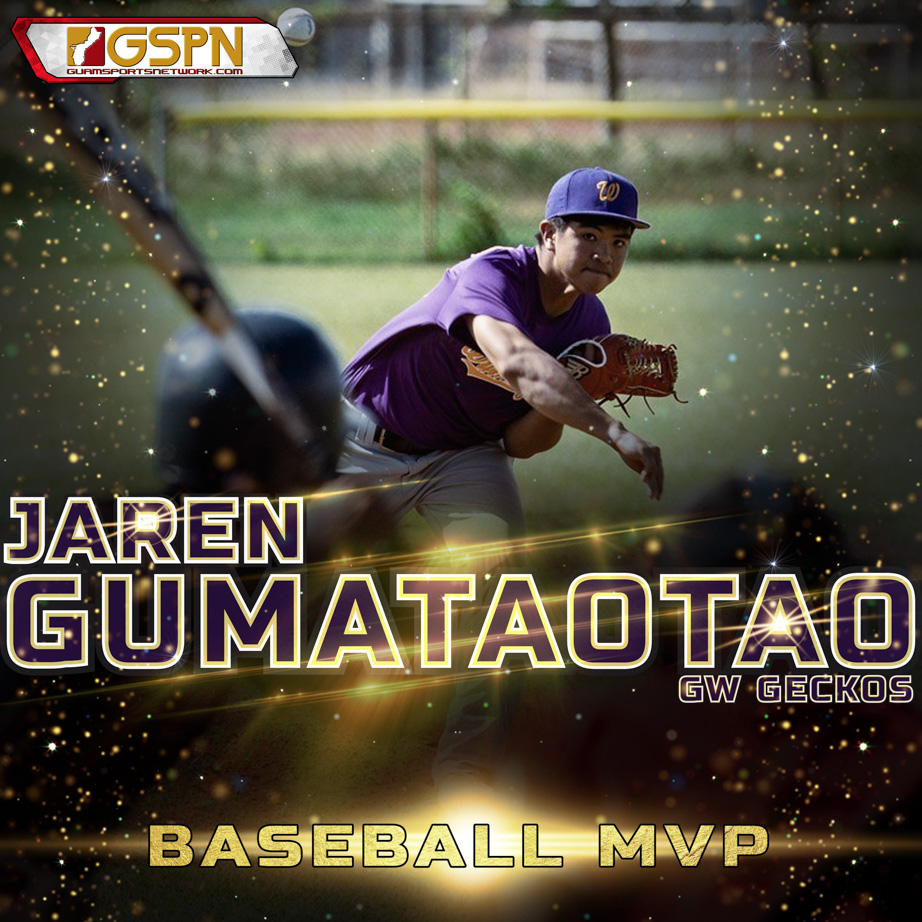 GW Gecko 3rd baseman/pitcher Jaren Gumataotao was voted unanimous MVP to lead the 2019 IIAAG All-Island Boys Baseball selections, as voted on by the coaches. Check out the full list below!
MVP – JAREN GUMATAOTAO GW/12 (unanimous vote)
CATCHER
1ST- Jeremiah Sablan SSHS-11
2nd- Javyn Laguana SoHS- 12
HM- Mavrick Souelian OHS- 12 / Kessler Tudong GW- 12
PITCHER
1st- Nolan Babauta GW- 9
2nd- Jonah Peredo SoHS- 11
HM- Gavin Gagucas GHS- 11 / Gavin Lim JFK- 12
RELIEVER
1st- Jayce Concepcion SSHS- 12
1ST BASEMAN
1st- Rico Miner SSHS- 11
2nd- Isaiah Castro SoHS- 12
HM- Matua Whalen GHS- 10
2ND BASEMAN
1st- Javen Pangelinan GW – 10
2nd- Chaz Acosta OHS- 12
HM- Tyler Santos SSHS- 11
3RD BASEMAN
1st- Jaren Gumataotao GW- 12
2nd- Isaiah Cunic SoHS- 12
SHORTSTOP
1st- Ethan Lobaton ND- 11
2nd- Javier Concepcion SSHS-10
HM- Guaifon Terlaje GW- 10
UTILITY
1st- Ashton Tedtaotao GW- 10
2nd- Alex Fitiausi OHS- 11
HM- Deone Perez SoHS- 10
OUTFIELDERS
1st- Manuel Babauta GW- 12 / Arren Yatar GW- 11 / Conan Baza OHS-12
2nd- Ruben Ramirez GHS- 12 / Luke Aguon SoHS- 10 / Johnny Cruz JFK-12

Foody's 5 Fun Facts
NFL Fan Edition: Sherwin Paet
DID U KNOW?
Frank 'The Crank' Camacho was a competitive youth golfer in Saipan with dreams of making it to the PGA.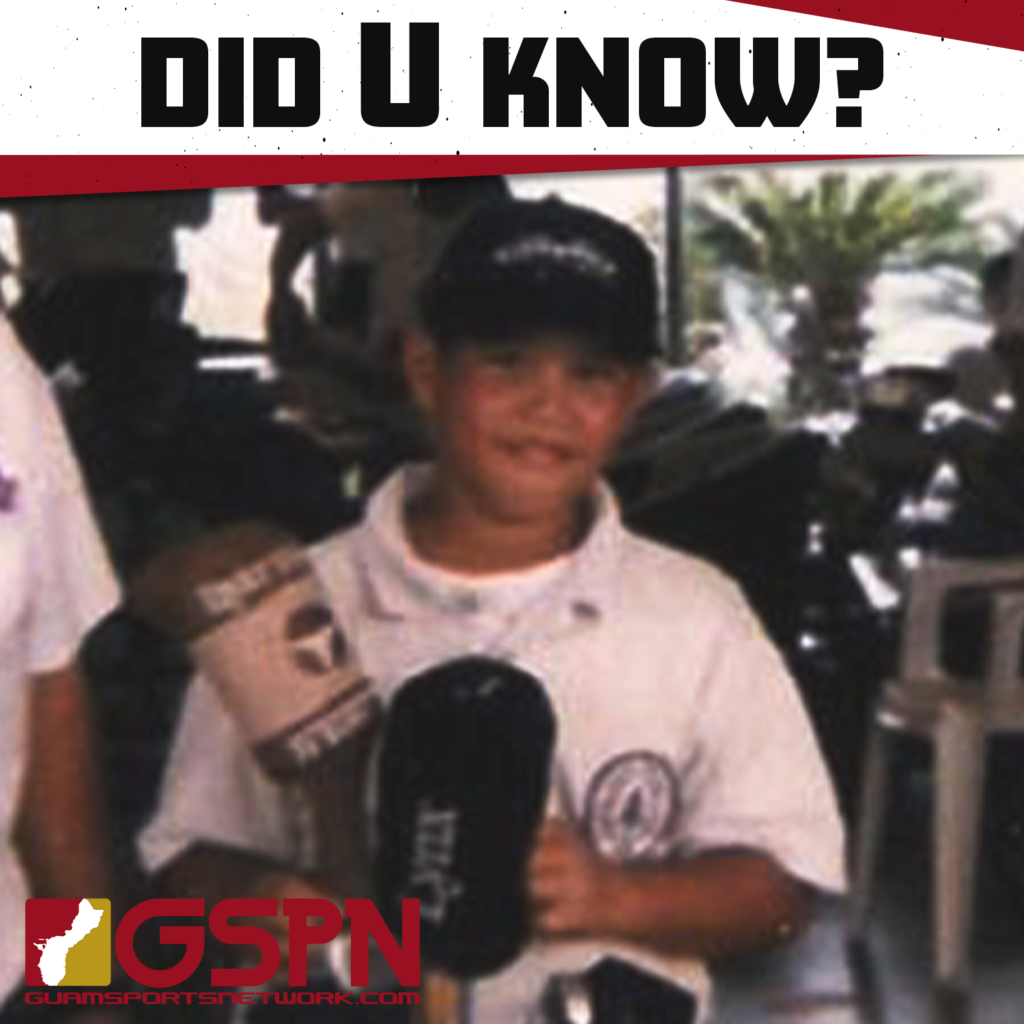 COMING SOON …
ALL SPORTING EVENTS HALTED DUE TO THE CORONAVIRUS ISSUE
QUICK HITS
Brazilian Jiu-jitsu gains another CHamoru black belt.
Johnny-James Lujan earned the honor in Colorado from Professor Tom Lynn, who is also a former US Olympian in taekwondo.
Lujan is the son of Johnny Lujan formerly of Mongmong and Janille Jamero Lujan formerly of Sinajana.