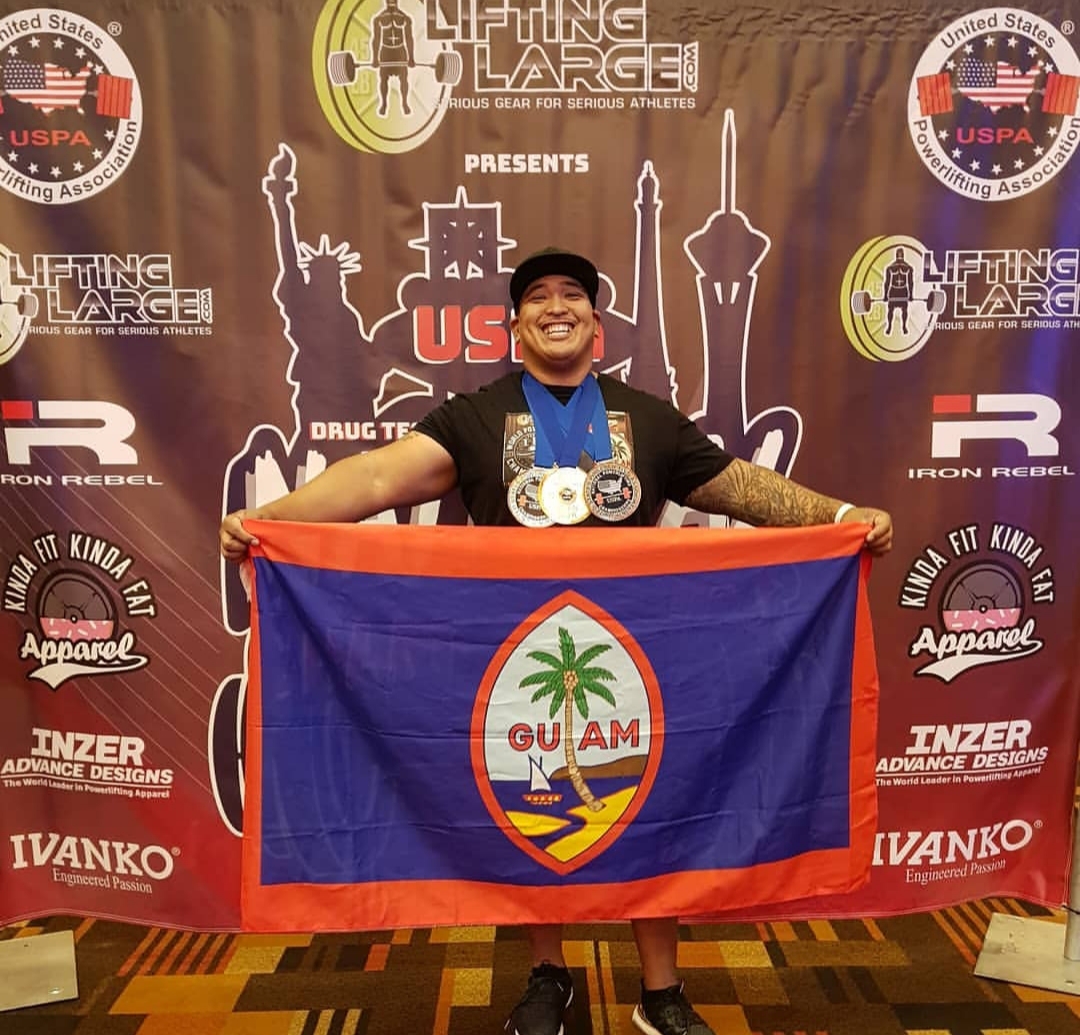 By GSPN
Guam's Anthony 'Bigtone' Salas walked away from the drug tested 2019 USPA National Championship in Las Vegas with two gold medals totaling a 1790 lb lift, including a personal best of 474 lbs in the bench press. Salas was even awarded a medal for "Best Lift".
"I'm never satisfied because I'm still very new to the sport and feel there's a lot of things to be worked on," said Salas on his performance via Instagram messaging.
"The competition was tough. The person who took second was neck-and-neck on our final deadlift attempts," added Salas.