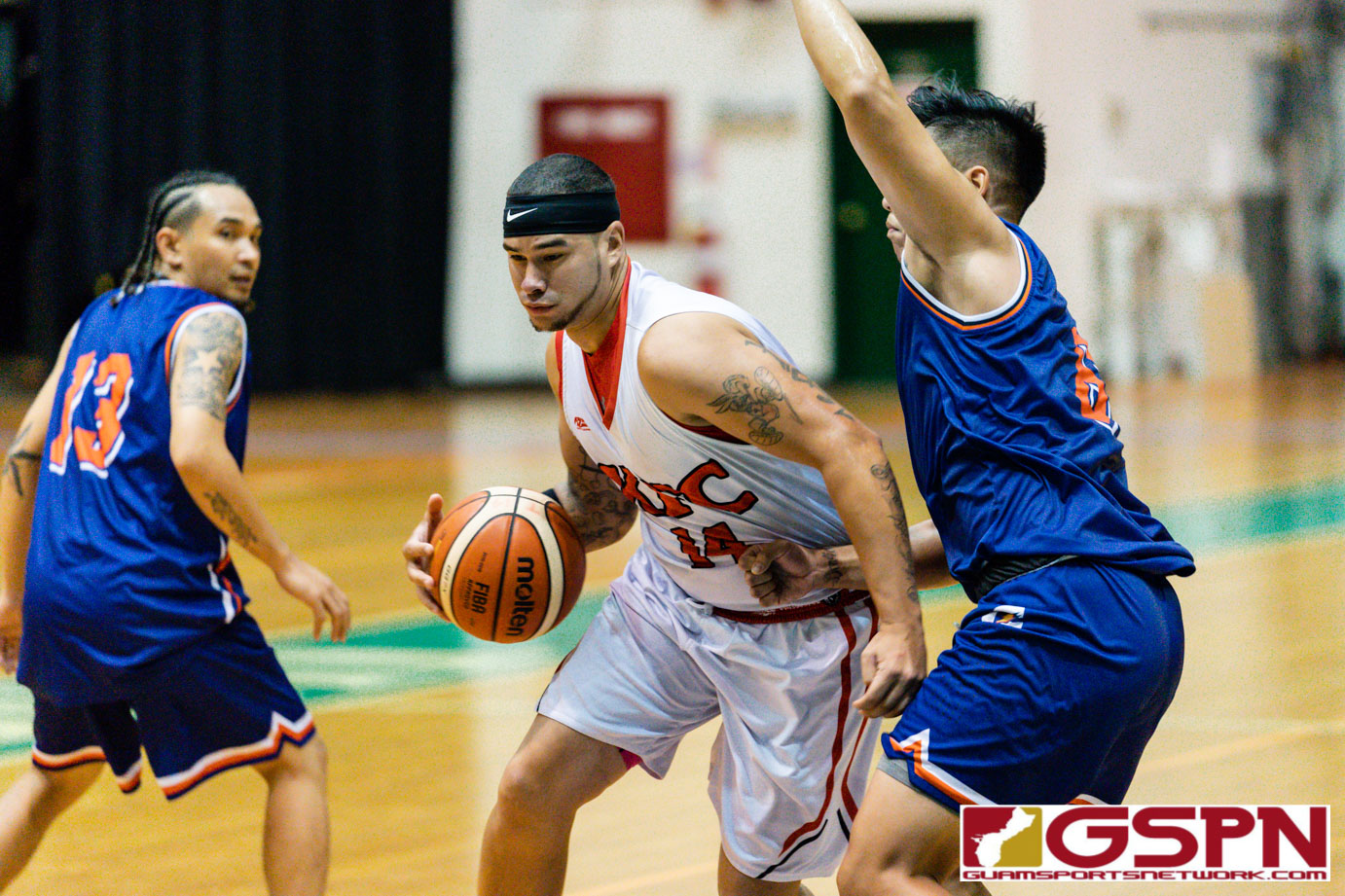 By Robert Balajadia
The KFC Bombers wrapped up their perfect season, just before Christmas time, after defeating Gatorade to a 110-97 final in the Triton League Championship Game Tuesday evening. In a late-night showdown, the Bombers took control from the opening quarter and never looked back.
KFC's Divine Cox had a team-high 28 points and 14 rebounds while teammate Revis Henderson poured in a strong 25 points and 17 boards.
Gatorade's Willie Stinnett led all scorers with 32 points, 11 rebounds and 11 assists for a Championship Game triple-double. JP Cruz added 25 points and Joe Blas scored 20 to round out Gatorade's top scorers.
KFC came out of halftime determined to put Gatorade away as Cox converted on an and-one bucket off a steal to take a 67-53 lead. The Bombers took their largest lead of the game on put back from Cox at 80-61.
A pair of threes from Stinnett late in the 4th provided a spark of life for Gatorade, but KFC would convert on their late game free throws to secure the win.
Gatorade took their first lead since the opening quarter after Stinnett nailed a three from the wing for a 41-40 advantage. It was short lived as Henderson knocked in a corner jumper to take back the lead with the Bombers closing the half strong.
Forward Christian Torres scored 11 of his seventeen points in 2nd quarter before taking an injury timeout after coming down awkward on a layup attempt. Torres would return to provide timely second half buckets to help keep the Bombers in control.
PHOTO GALLERY BROUGHT TO YOU BY: