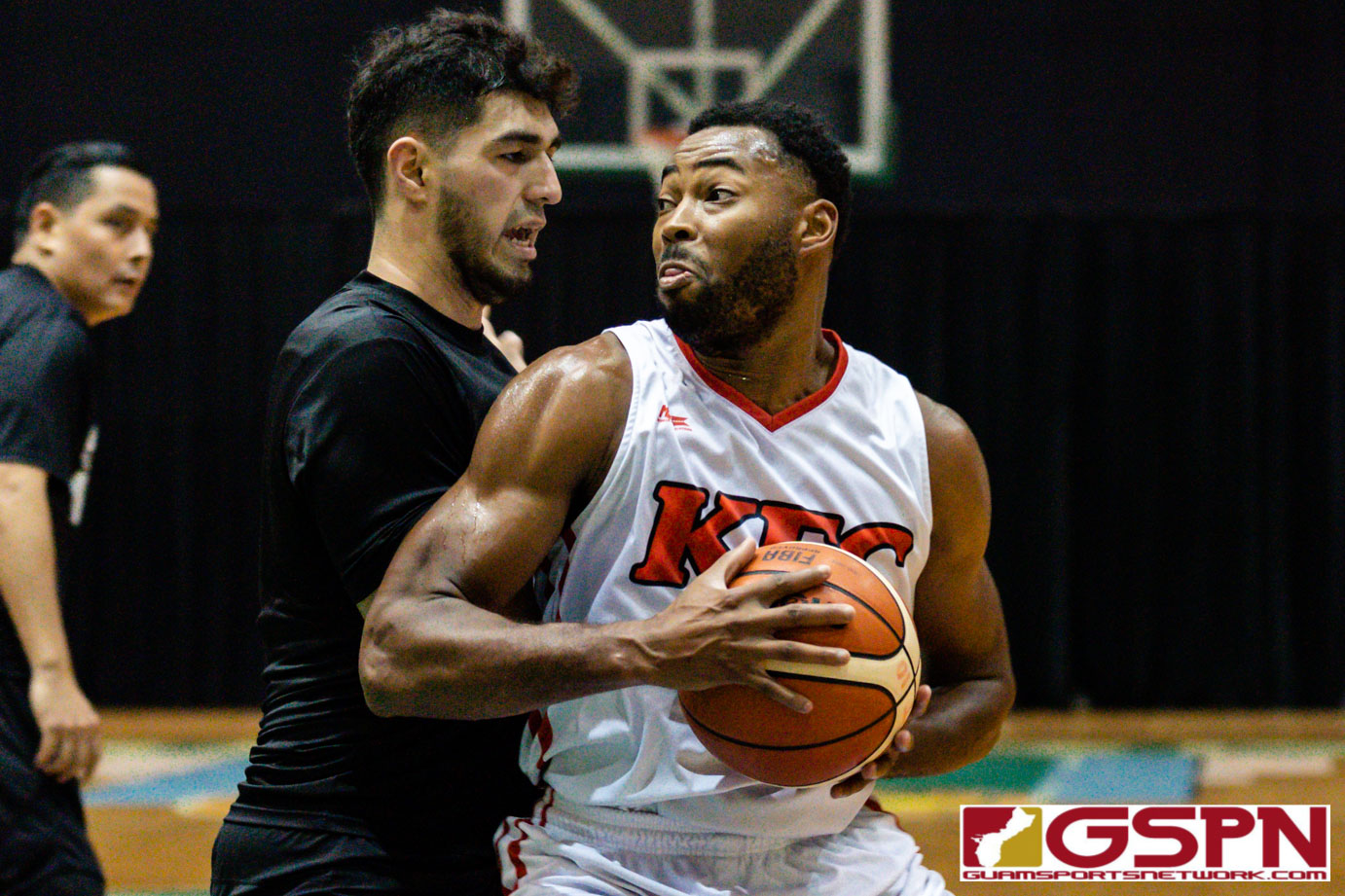 The KFC Bombers wrapped up the Men's Basketball Triton League with a perfect record, taking out Wutang in a big way 100-69 Sunday evening at the UOG Calvo Field House. The top spot in the league guarantees the Bombers a spot in the semifinals with almost a full weeks worth of rest.
Bomber Divine Cox posted 37 points and 14 rebounds in the win and was dominant from start to finish. Teammate Jared Glenzer posted a monstrous double-double with 16 points and 20 rebounds.
Julian Stewart was the high-man for Wutang, netting 23 points in the loss.
The Bombers trailed midway through the opening quarter before closing the period on a 14-5 run. KFC went into the half up 45-34 before catching fire in the 3rd. The Bombers erupted for a 27-point quarter to take a commanding 72-50 lead before coasting in the 4th.
Playoff action for the Triton League begins on December 8th with the conclusion of the league wrapping up on the 12th.
PHOTO GALLERY BROUGHT TO YOU BY: