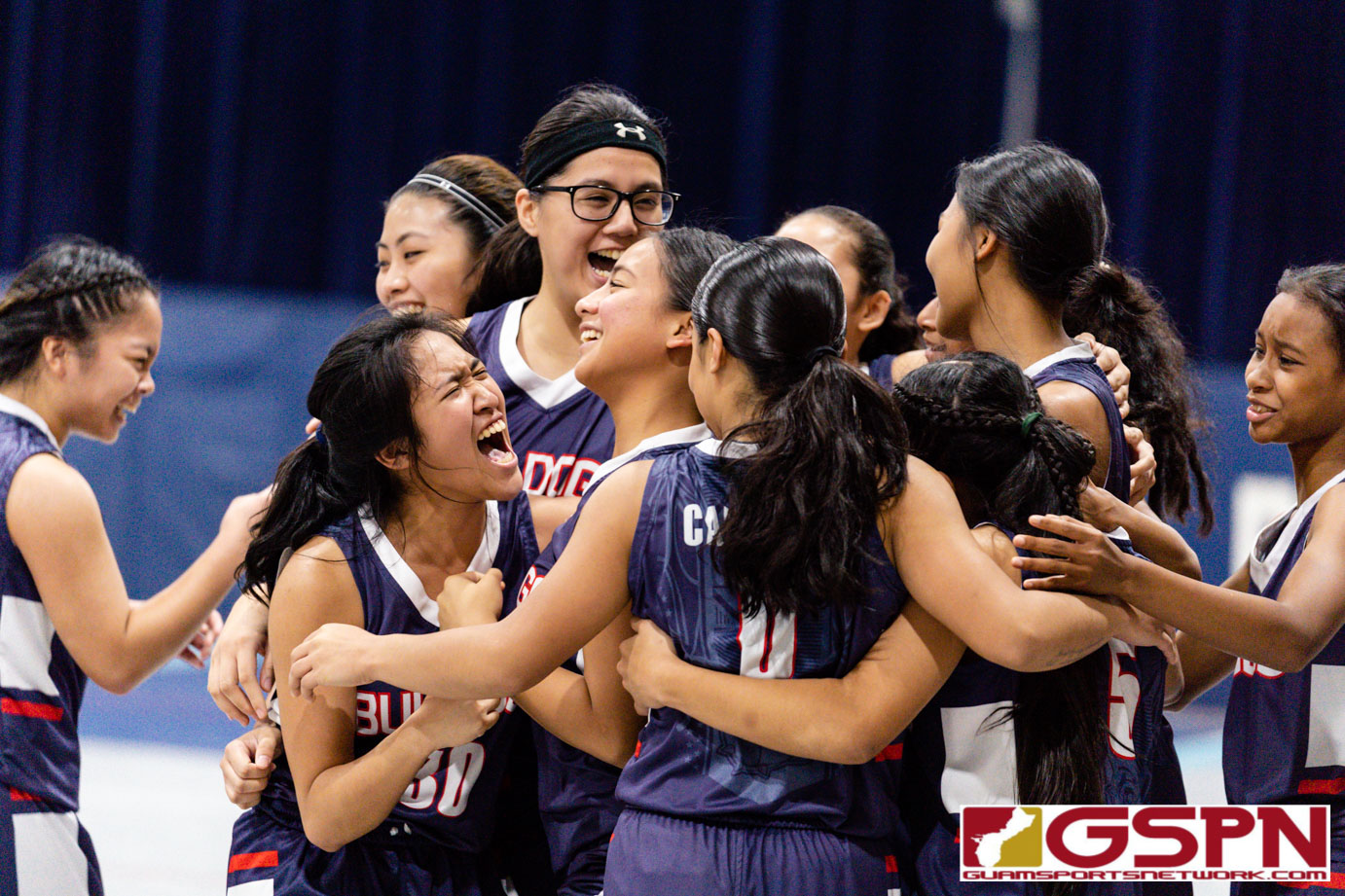 By Robert Balajadia
The Okkodo Bulldogs saw their 15-point lead vanish in the 4th quarter with the home team Cougars showing their resolve, eventually forcing an overtime period. Calm minds and big buckets from the starters would propel the Bulldogs to a 55-53 overtime win to improve to (7-1), dropping the Cougars to (6-2).
Led by 15 points from guard Racquel Camacho and 12 points from both Angeli Dacanay and Amaya Fontanilla, the Bulldogs were able to right the ship when the game got crazy.
"I just felt like we were nervous because of how close the game was. Things got a little bit crazy, but we managed to cool it down because of our coach [Arleen Mad]… She was telling us to calm down and most of all, it's up to us to pull up our own game," said Dacanay on how Okkodo handled the late game pressure.
Academy was led in scoring with 13 points coming from both Maria Taitano and Oriana Sevilla.
The Cougars completed a 17-0 run after trailing 45-30 late in the 3rd quarter. A big steal and layup from Cougar Cori-Nicole Paulino gave the Cougars their first lead 47-45 since the opening quarter with 1:38 left to play. It was short lived as Okkodo finally broke out of their slump with Camacho hitting a three from the left wing to recapture the lead 48-47.
Academy's Maria Taitano would tie the game up from the free throw line, but a miss on her second would leave the game locked at 48. Okkodo would miss a go-ahead bucket in the final seconds and the Cougars would turn it over on their final possession to set up the overtime period.
Bulldogs grind it out
Okkodo would grab a six point lead in the first two minutes with free throws from Vanezza Gustilo and a second-chance bucket from Dacanay for a 54-48 advantage.
Academy turned to Sevilla, who got free to convert a three-pointer from the right wing to get within 54-51 with just under a minute left. Paulino would snatch the ball away after applying intense defensive pressure, leading to a fast break score to get within 54-53 with 24 seconds left.
A foul on a loose ball would be called against Okkodo after a missed shot, putting Taitano on the line for a 1-and-1 with Academy still trailing. Taitano would misfire on the first attempt and the Bulldogs would coral the board while forcing the Cougars to foul.
Camacho would step to the line with just 3 seconds left in the game. Camacho would convert on the first, but missed the second as Academy called timeout under the Okkodo basket with the length of the court to go. A prayer from Sevilla on the inbound would not be answered giving Okkodo the win.
"We got it back and that's all that matters," said Camacho on finding a way to win. "We just needed to be calm. Our coach kept preaching us to be calm."
PHOTO GALLERY BROUGHT TO YOU BY: