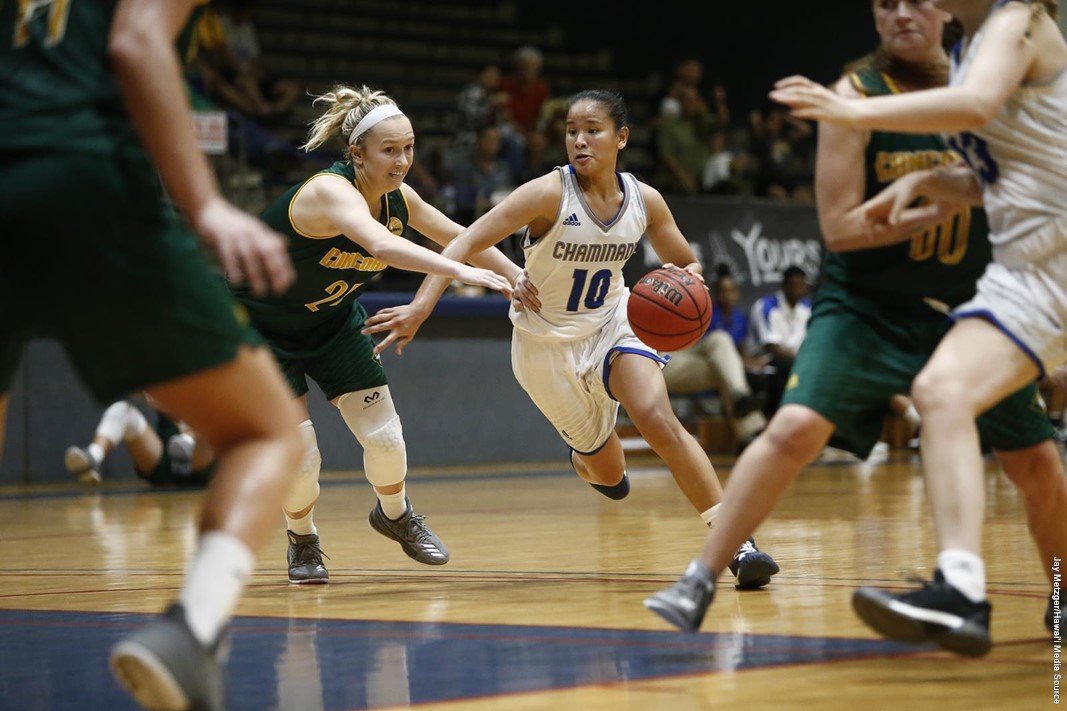 Destiny Castro, arguably Guam's best female basketball player ever, became only the third Chaminade Silversword to reach 1000 points.
She did it earlier this week, finishing with a game high-25 points in a Chaminade victory. (SEE STORY)
With the rest of her junior season and a full senior season next year, she can easily become the all-time leading scorer in school history. She already owns the all-time steals record.
She leads the team in points, field goals, rebounds, assists, blocks, steals and minutes played. The only category she does not lead the team in is three-points made, which she is second.
Way to go Destiny!