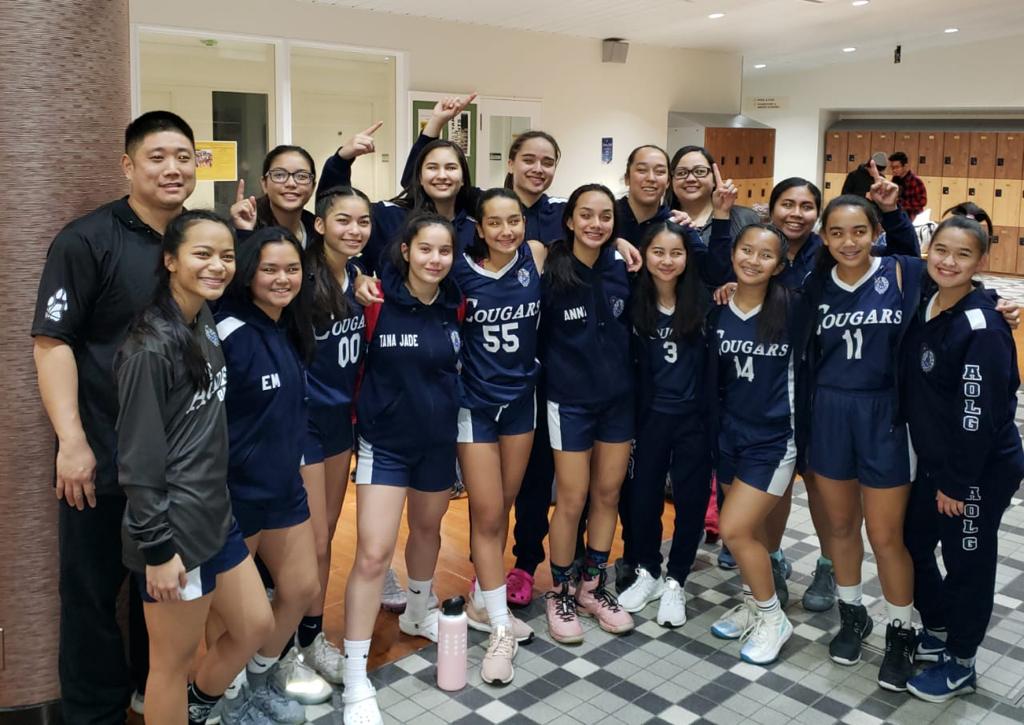 By Dave Ornauer
TOKYO – At last, Academy solved the St. Paul puzzle on Saturday. And the girl who has monopolized the All-Island MVP trophy the last two years goes out a champion.
Mia San Nicolas scored 13 points and the Cougars prevailed 44-31 over the Warriors in the finals of the American School In Japan Kanto Classic. This was after losing to the Warriors the last six times they've faced each other, including the league finals on Dec. 10.
AOLG outscored St. Paul 17-4 in the final period, after the teams traded the lead seven times. An 8-0 run helped the Cougars seize the lead for good 33-27, and they steadily pulled away as the minutes and seconds ticked away.
"It feels amazing," said Mia San Nicolas, the senior center and two-time island league Most Valuable Player who played her final game in her Cougars jersey No. 10. "I've been working for this. We've been working for this for so long."
Despite being infirmed by ankle injuries, Warriors guards Kirsten Silva and Isla Quinata came off the bench and helped St. Paul rally from a seven-point halftime deficit to a 27-27 tie after three periods. Jan Quintanilla led the Warriors with 10 points.
While the Cougars' season is over, the Warriors next defend their title in the Asian Christian School Conference tournament Feb. 13-16 at Dalat International School in Malaysia.

2022 GSPN I MÅS METGOT COMPETITION
2022 GSPN I MÅS METGOT COMPETITION
2022 GSPN I MÅS METGOT COMPETITION
2022 GSPN I MÅS METGOT COMPETITION
2022 GSPN I MÅS METGOT COMPETITION
2022 GSPN I MÅS METGOT COMPETITION
COMING SOON …
GNYFF Championship Saturday
2nd Annual Greg D. Perez Fishing Tournament on Saturday
GML Playoffs
1st Quarter Sports
QUICK HITS
Team Onslaught represented Guam at the National X-Ball League paintball tournament in Sacramento, CA. The squad finished in 3rd place out of 12 teams in the Division 5 category.
Front L-R: Frankie Borja, Robert Delos Reyes
Back L-R: Marvin Reyes, Ericka Camacho, Gavin Santos, Nick Rivera, Nikki Tan, Adrian Mora, Ralph Sgambelluri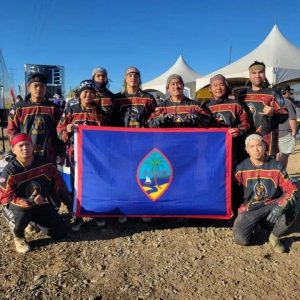 ———————————————–
Purebred Jiu-Jitsu Guam adds three more to their black belt stable. Daniel Cayanan, Cameron Mantanona and Peter Ungacta received their black belts on Saturday from Professor Stephen Roberto.