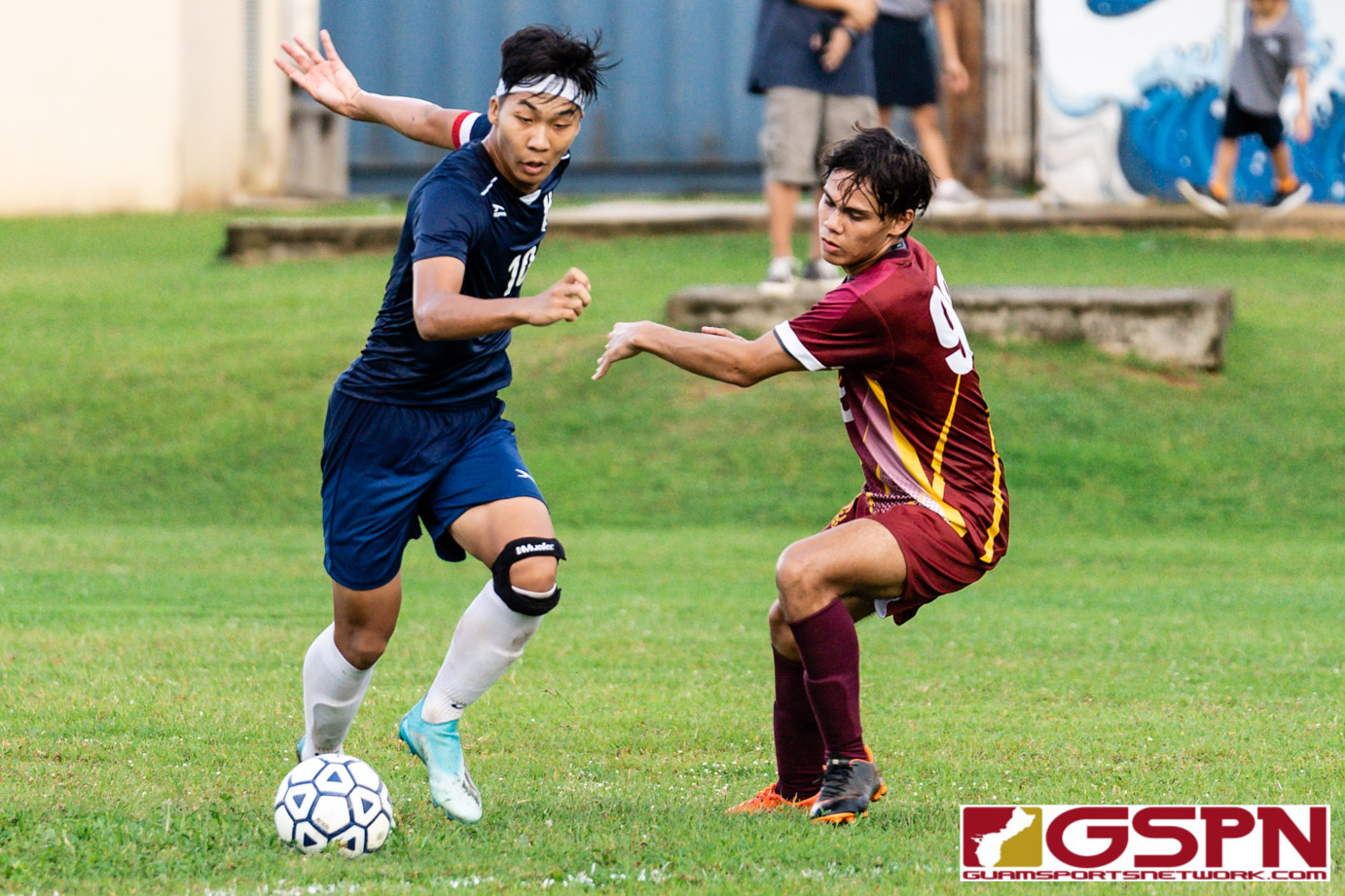 By Robert Balajadia
The Harvest Eagles struck early and often, netting nine goals in a 9-2 win over the FD Friars at the Harvest soccer field Monday evening to improve to (5-1) on the season. Harvest got a hat-trick from both Gye Baek Kim and Micah Hennegan with four different Eagles adding to the scoring.
Kim and the Eagles were locked in well before their game had even started after wanting to redeem themselves from suffering their only loss this season to the St. John's Knights a week ago.
"When we lost to St. John's, that was a big turn around for us. The mindset of our team changed and we really hustled a lot to day. Right after school ended we were all ready for the game to go," said Kim.
The Eagles wasted no time scoring the games opening goal in just the 3rd minute of action as Suengmin Kim took a through-ball from Teammate Geonhee Lee for a break-away score. Micah would add to the points in the 9th minute off a corner kick from Prasiddah Upadyhy that hit the top of the cross bar before falling at the feet of Hennegan, who kicked in a wide-open shot for a 2-0 lead.
FD did get a free kick goal from Morgan Mckenna at the 13th minute, but Micah would add to his tally not long after in the 16th minute to go up 3-1.
"We were just trying to out hustle them and go through the basics. We stuck to our fundamentals and tried not to be too cocky after one goal, just staying focus," said Gye Baek.
Kim would net his first goal in the 29th minute to take a 5-1 lead, though FD's Hayden Shedd would answer back for the Friars last goal in the 30th off another free kick penalty. The Eagles would punch in one more goal before the half in the 38th minute off a free kick near midfield from Taka Ward to go into halftime up big 6-2.
Rain started to pour in the second half, but the Eagles kept coming. Another score from Suengmin in the 52nd minute followed by Gye Baek's final goal to take a commanding 8-2 lead moments later. Hennegan would score in the waning moments of the game for the Eagles second hat-trick scorer.
"There's a lot more pressure on the defense when the ground is wet so that was our focus in the second half," added Kim.
FD will travel to GW Thursday while the Eagles prep for a showdown against the Guam High Panthers that same day.
PHOTO GALLERY BROUGHT TO YOU BY: