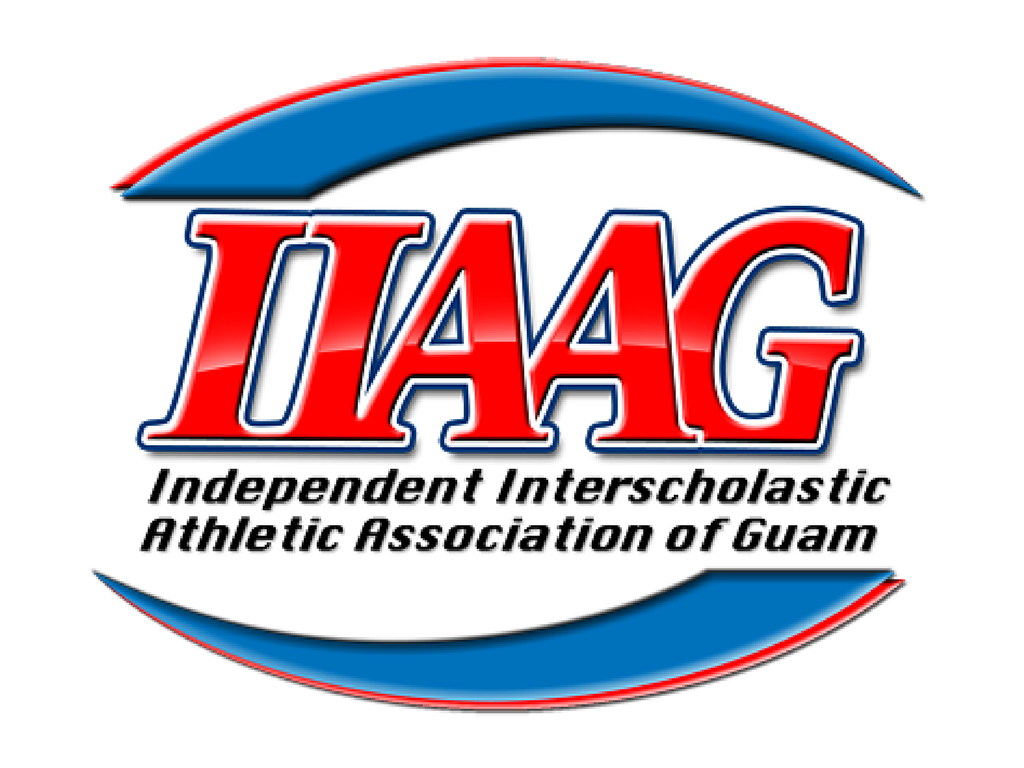 By Robert Balajadia
If there isn't any drama then was the show really any good? A lack of drama won't be a case for how the IIAAG boys basketball season is coming to a close as forfeits were officially handed to the FD Friars and St. Paul Warriors on February 27th after a failure to find rescheduled games for time they missed while playing in off-island tournaments during the season.
The FD Friars competed in Japan in the ASIJ tourney early in the season which forced their game against the Guam High Panthers to be rescheduled. The St. Paul Warriors competed in the ACSC tournament in Korea in the middle of the season which forced their game against the GW Geckos to be rescheduled.
The IIAAG issued forfeits on February 27th to both FD and St. Paul as neither Guam High nor GW could find a reschedule date after typhoon Wutip had already pushed the season back one week.
A motion was passed in early February by the IIAAG stating that if a school made a request to reschedule a game that the school who's receiving the request should try to accommodate. If that can't be done, for one reason or another, the school requesting will be given a forfeit if their originally scheduled game can't be played. There isn't a rule enforced saying that the school has to accommodate if they feel that they cannot. Ultimately, the decision would come down to the school's athletic director/coach/administration to decide on the date. In the case of FD and St. Paul, no date for their make-up game could be made resulting in the issued forfeits.
The loss puts a dent in the standings giving St. Paul an 11-2 record and FD an 11-3 standing. The Warriors will battle the JFK Islanders for 1st place of the Taga Division on March 1st, but the Friars have a strangle hold on 1st in Gadao.
Once the news broke, both the Friars and Warriors were stunned by the decision and both sides had strong opinions on the matter.
FD vs Guam High
The Guam High Panthers were in the process of going through a change in administration, appointing Neal Kranz Athletic Director before the boys basketball season, replacing Ben Leon Guerrero, who was also the boys basketball commissioner. Friar AD Joey Santos had been requesting reschedule dates for the game against the Panthers via email starting December 7th, well before the season started, but didn't get a formal response until January of scheduling conflict.
Once the Friars were made aware of the administration change, efforts were made to resolve the rescheduling issue with Panthers new AD Kranz in January. The Panthers ultimately came to a decision early January that the dates FD had requested, and all dates for that matter, wouldn't work.
"We did the best we could to make the re-schedule happen but we couldn't find a date that would work," said Kranz on the matter.
Guam High declined to further comment on the issue and are focused on moving forward towards the season's final stretch.
FD's Eddie Pelkey was furious on the decision giving a lengthy statement on the issue.
"FD had vetted our travel dates way in advance to both the IIAAG members along with HS basketball commissioner and Guam High AD. We never received a response. Once we found out Guam High AD had changed, we immediately sent all original emails to him. They denied our request without an explanation why, along with a statement implying they didn't want to work with us. So their AD, coach and admin made a decision, but did that decision benefit their kids? Do their kids want to play? Did they even ask their kids of they wanted to play? I'm guessing the answer is no. So these are "educators" making decisions that are supposed to be in the best interest of their kids but yet, probably didn't even talk to their kids to ask if they wanted to play the game. I can't imagine any high school basketball player in this league not wanting to play another game, regardless if it's back-to-back, regardless if it's they're 4th game of the week. Kids want to play, so let them play. Don't deny them that opportunity. Otherwise, why even be an educator in a position to make that type of decision," said Pelkey via text message.
The Friars will travel to Guam High for one of their last regular season games in the wake of this decision on Friday March 1st. The Panthers (8-6) are battling for 2nd place against the GW Geckos (9-5) in the Gadao Division. A win or loss will prove meaningless in the standings for FD, but taking into consideration being issued a forfeit, the game will prove more than any mere meeting.
"We just heard today that ND could not play March 2nd vs Guam High, but Guam High accommodated a schedule change to play them March 4th instead, knowing the playoffs start March 5th. Why do it for them but not us? We asked nearly 2 months in advance. They worked it out in a few hours. Where is the parity?," added Pelkey.
St. Paul vs GW
The Warriors left to compete in Korea mid February for the ACSC tournament like they have for the past four years. But this is the first year the Warriors ran into scheduling and conflict issues. The Geckos were unable to find a time for the game that wouldn't have them playing four games in a week or back-to-back-to-back.
The Warriors claimed to have had little to no communication when offering one of the four dates they presented for the reschedule of their game against GW and were even willing to suit up their JV team to play against GW if none of their four proposed dates were available.
St. Paul was already off-island when the motion was passed in February and made official.
"We were told by the league that the game against GW would, at worse, be considered a no contest. We were shocked when we found out. It comes down to this: Did you ask your players to forfeit? You play basketball to test your skills against whoever is out there. Players want to play and they want as many games as they can get. You're ultimately punishing teams that want to go off-island to play more games. We feel like there was more than enough time to find a date to play and we would've played wherever," said Warriors coach Neo Pineda.
Gecko's AD Marty Boudreau referred back to the leagues meeting in February stating: "It was a league decision," reiterating that the school could not find a reschedule date.
The Warriors were pressing for the chance to play the make-up game after the typhoon pushed the league a week back, but the Geckos still couldn't find resolution on dates which enforced the motion passed in February.
Despite pushback from FD and St. Paul, the forfeits will stand.
What happens now
The games that were scheduled to be played on February 22nd and 23rd will be moved to March 1st and March 2nd, this Friday and Saturday. The league passed a motion Thursday afternoon to have the playoffs start on March 5th, which is a few days ahead of their previously rescheduled Date, which was Friday March 8th. These schedules have been reflected on GSPN's sports calendar.

GPS Sports Calendar
SU

MO

TU

WE

TH

FR

SA
25

26

27

28

29

30
Events for May
2nd
No Events
Events for May
3rd
Events for May
4th
Events for May
5th
Events for May
6th
Events for May
7th
No Events
Events for May
9th
No Events
Events for May
10th
Events for May
11th
Events for May
12th
Events for May
13th
Events for May
14th
No Events
Events for May
15th
Events for May
16th
No Events
Events for May
17th
No Events
Events for May
18th
Events for May
19th
08:00 AM - 06:00 PM
Events for May
20th
Events for May
21st
Events for May
23rd
No Events
Events for May
24th
No Events
Events for May
25th
Events for May
26th
Events for May
27th
Events for May
29th
30

31

1

2

3

4

5
Events for May
30th
No Events
Events for May
31st
No Events
Foody's Fun Facts
FD Friars Volleyball Setter Elijah Garrido
DID U KNOW?
Four of the six starters on the 2020 Middle School Volleyball Champion Untalan Wildcats met for the first time since winning a title together as the Tiyan Titans took on the Okkodo Bulldogs in the first game of the ISA Boys Volleyball Season. (#7 Samuel Carino, #9 Lance Mupas, #15 Nicholas Santos, #17 Nash Ericsson)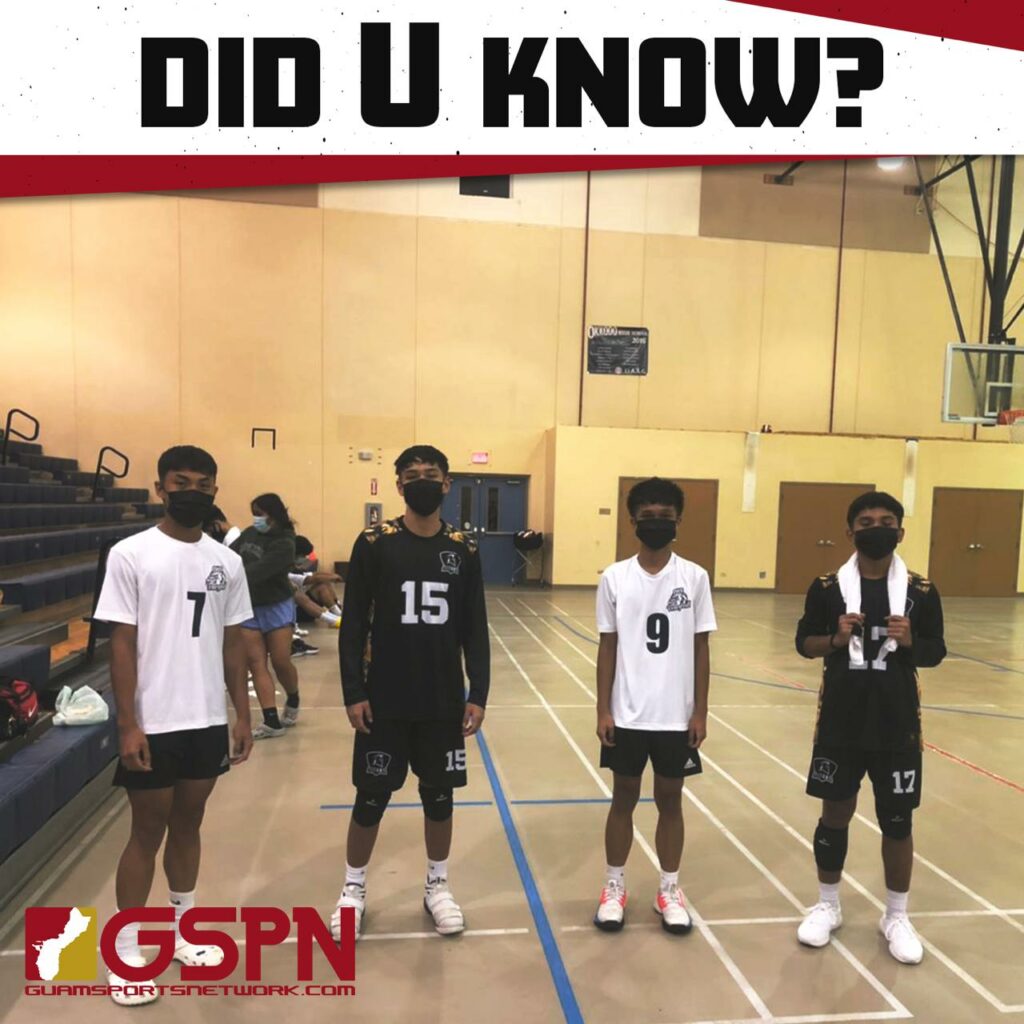 COMING SOON …
ISA Girls & Boys Volleyball
IIAAG Beach Volleyball
ISA/IIAAG Cross Country
ISA/IIAAG Tennis
QUICK HITS
Pro rugger Zach Pangelinan suffered a leg injury on his way to a try in the Houston SaberCats match vs. the L.A. Giltinis on Saturday in Major League Rugby action. The 32-year-old fullback in his fourth year with Houston is recovering and said he will be back on the pitch soon.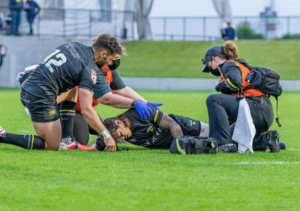 ——————————————————–
Roque Martinez will face off against Josh Parisian on June 19th!