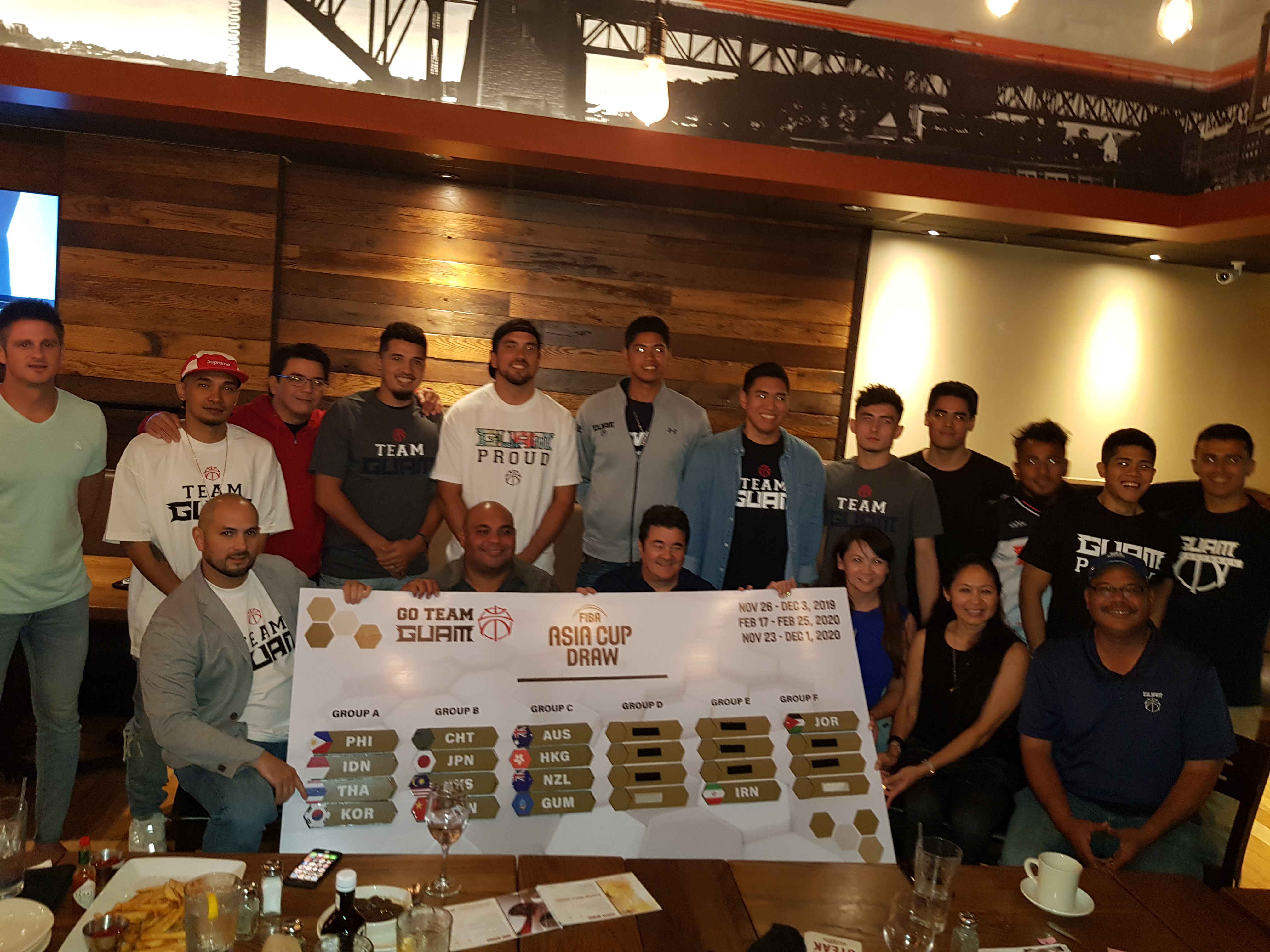 By Robert Balajadia
The road to the 2021 FIBA Asia Cup got just about as tough as it could get for Team Guam as they were drawn into Group C, alongside power houses Australia and New Zealand as well as Hong Kong. Guam Basketball held a viewing party at Outback late in the evening for the live draw, which was broadcasted on YouTube, setting apart 16 teams from Group A and 8 Group B from the previous qualifying rounds.
The initial reaction to Australia and New Zealand getting thrown into Group C in the early goings of the stream were surprising enough, but Guam's name being pulled to join them left many with a shocked, but eager expression with all three FIBA Oceania teams in one group.
"The fact that we're playing against two world class organizations like Australia and New Zealand is pretty exciting for, just to think about the future and do our best to represent… Hong Kong is one of the top teams in Asia and that presents us a good opportunity for us to survive to the next round by trying to beat [Hong Kong]," said men's coach EJ Calvo.
Team Guam will be expending all their assets to get ready for the Asia Cup with players who have become household names like Tai Wesley, Earnest Ross and Jonathan Galloway, but even Calvo knows preparation for this tournament will require full team practices instead of how they previously operated given the distances between all of Team Guam's members.
"We have to pull everyone together and have good training camps. At this level of competition, we definitely cannot just meet up at a tournament and pull it together like we have done in the past. We need to train and prepare like we never have before. We want to be able to do our best for our first time playing at this level," added Calvo.
Check out the full live draw video below: