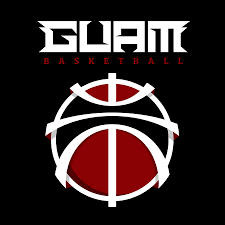 By Robert Balajadia
Guam Basketball will be hosting the Guam Youth Leadership Cup, a 3X3 Basketball Tournament for ballers 18 & under. The prize for winning this local FIBA tournament will be a trip to Bali to compete in the 2019 Youth Leadership Cup, given to the winning team of a coed four.
Requirement:
– Players must have active FIBA 3×3 Accounts. Go to www.play.fiba3x3.com to create your FIBA 3×3 Account and register your team. Maximum 4 players per teams.
– Player must have a valid US Passport.
– $40 entracne fee
The tourney tips off Friday evening at 6:30 pm at the National Training Center in Tiyan.
Guam Basketball's AJ Carlos, who will be assisting in running the tournament, is fresh off of winning a Gold Medal for Guam in the Pacific Games. Since he's joined Team Guam, he's only seen the sport of 3X3 grow globally.
"The sport of 3X3 has expanded in variety and there's qualifying tournaments every week. It's going to be an included in the Olympics so that could be another way for us to get athletes to represent Guam," said Carlos.
The pace of the sport is way different compared to the normal 5×5 sport that normal basketball fans are used to. But even those who aren't used to the 3X3 style shouldn't worry as this weekend's games will also serve as an introduction to the sport.
"The 3X3 game is more of a 10-minute sprint and it's fast paced. The game is physical and the refs are encouraged to let more calls go so the players can play more," added Carlos.

QUICK HITS
The Figo Islanders 40s women's softball team took gold in the Senior Softball World Championship in Las Vegas. Figo came out of the loser's bracket and beat the Arizona Belles 17-3 in the AA division championship game Sunday afternoon.
Other Guam teams that played in the 40s tournament were: Team SOTTA (women's) and Bud Light Guam, Friars 671 and Sindalun Guahan (men's).
Sindalu finished a respectable 4th out of 24 AAA division teams.