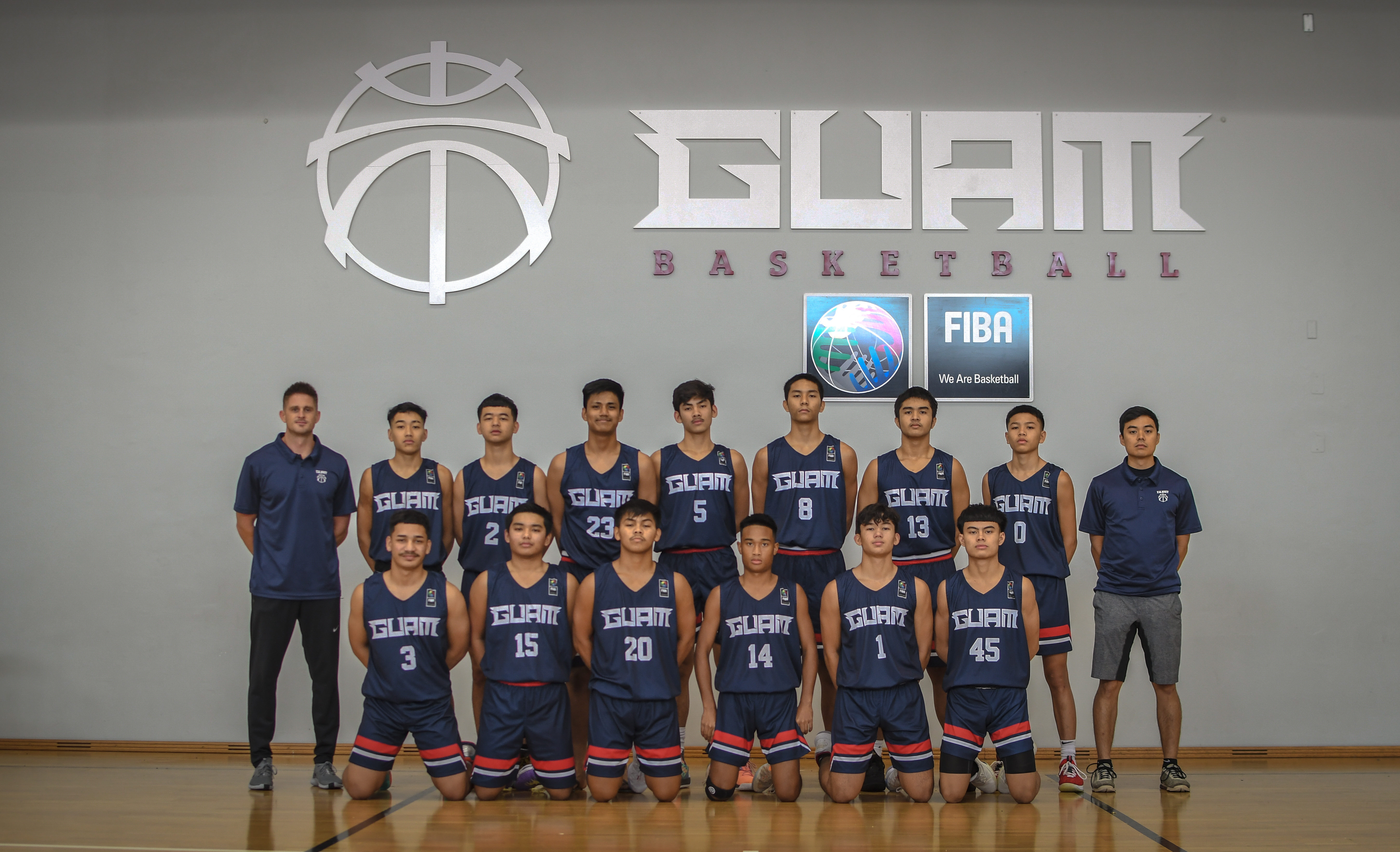 By Jay Leon Guerrero
Guam basketball never stops!
Activity in the Guam Basketball Confederation continues with the FIBA Oceania U17 Championships set to take place later this month in Noumea, New Caledonia. Guam will send a contingent of 28 players and coaches for both the boys and girls divisions to take on the best teams from the Oceania region.
The Guam boys team consists of an all star team from different villages and schools from the Island. Head coach Brent Tipton has been tapped to lead the team and will be assisted by Jordan Tingson.
According to the FIBA Oceania website, the top teams will be in Group A and the lower ranked teams will be in Group B. Guam has been ranked in Group A and will face a couple of powerhouse teams in the opening rounds.
ROSTER
Brent San Nicolas
Colin Santiago
Rylen Cajigal
Brock Ada
Daryl Robles
Kirston Guzman
EJ Cruz
Elijah Garrido
Dylan Trusso
Isaiah Malig
Westbrook Concepcion
Jaen Paraliza
Blaise Ada
Jeremiah David
Coaches
Brent Tipton
Jordan Tingson.
Here are the groups:
Group A (Men's and Women's)
Australia
Guam
New Zealand
Samoa
Group B (Men's and Women's)
Cook Islands
New Caledonia
Papua New Guinea
Tahiti
The boys team has been practicing since the beginning of summer and are looking to use their strengths to put up points against the bigger teams.
"We will be going against a lot of taller players so our strategy is to hustle and work hard on every play," said shooting guard Isaiah Malig.
With the Men's National Basketball team recently coming back to Guam with a Gold in the Pacific Games, the youth team members know they have much on their plate to continue the success for Guam basketball.
"The Men's team showed us that the hard work they put in by coming here (Guam National Training gym) early in the morning to work out," said Malig. "All of that reflects on us too so we really need to focus and continue to work hard as well."
"We've been working hard for the last three to four months every single day," said point guard Jaen Paraliza. "It feels great to represent Guam at a young age; i feel blessed to have this opportunity," added Paraliza. Paraliza said that the team chemistry is getting stronger everyday under the tutelage of coaches Tipton and Tingson.
The squad had to make some adjustments after playing against each other for most of their young lives. The kids come from different schools and are rivals for the most part, but all of that is put aside to represent their island.
"It was really hard at first but once we got to know each other, our bond really grew and we started to play as a team," said Malig. "Coach Tipton taught us how to play together and learn each other's game. We formed a brotherhood and we also hang out to learn about one another."
The team will experience a new culture in New Caledonia. Noumea is highly influenced by French culture.
"I've seen some things about New Caledonia on YouTube but I really don't know their language," said Paraliza who said he doesn't know French.
The top two teams in Group A will advance straight to the semi-finals after pool play. The bottom two teams in Group A will face the top two teams in Group B to advance to the semi-finals. Guam hosted the last FIBA Oceania tournament and finished with a bronze medal.
The girls team will be featured later this week.
PHOTO GALLERY BROUGHT TO YOU BY: