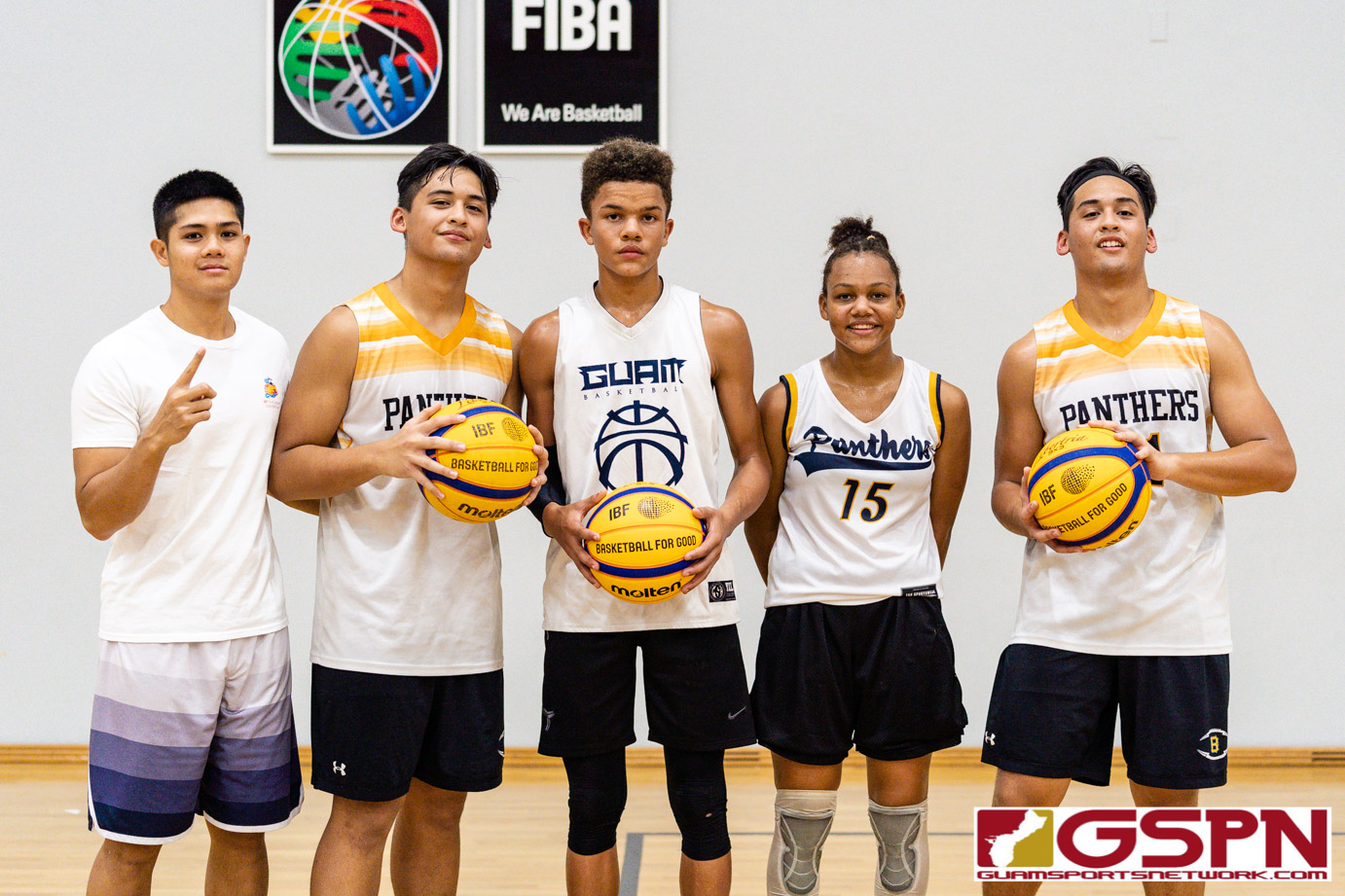 By Robert Balajadia
The Guam Youth Leadership Cup 3X3 Basketball Tournament came to an exciting end Saturday evening with a handful of Panthers emerging victorious, earning a free trip to Bali to compete in the Leadership Cup in late September.
The tag-team group of siblings under the team 'TD' included Taneea and brother Tamarrein Henderson and Dillan and Damian Dela Cruz. The team split their matches Friday evening before getting a chance to compete in the final four Saturday. It took a ton of effort to defeat two sets of Okkodo teams, but the champs were able to win it on a last second shot from Taneea in the final seconds.
The back-and-forth battle against the Underdogs in the Championship Game was knotted at 13 in the final six seconds. Dillan Dela Cruz made a move to the basket and threw up a floater, but couldn't beat the buzzer despite banking in the would be game-winner. That didn't stop them from pushing through in the OT.
For the 3X3 OT period, it becomes a 'sudden death win by two' scenario.
Dela Cruz went to work in the post to give his team a 14-13 lead when the Underdogs quickly tried to answer. A corner three pointer from Dale Bautista was well off as Taneea corralled the rebound. After clearing the ball on the wing, Henderson made a move she used in the same game to get free, hitting a spin move towards on her rack attack to create space for a floater that hit nothing but net. Henderson's bucket gave TD the two-point spread, securing her teams chance to compete in the Youth Leadership Championships in Bali.
"I wanted to be aggressive and try and get the points that we needed, but I was willing to dish the ball out for a better shot," said Taneea on her decision making in the final seconds.
Dela Cruz had the mid-range game working all evening and he knew that weapon was going to be key in the tough playoff matches.
"I've been practicing those shots for a long time and I just like that was going to be needed today," said Dela Cruz.
None of the four members have ever been to Bali, but the trip wasn't the only thing on the kids minds as they just wanted to play ball in front of their family.
"It wasn't the motivating factor," admitted Dela Cruz on the Balie trip. "My family was my motivation because they've been here through thick and thin."
"It's definitely an exciting opportunity. We came into this hoping for the best and we really played our best so we're proud of that," added Taneea.
The team will depart with AJ Carlos next month, Guam's ambassador for 3X3 basketball. Carlos will have practice sessions with the group to get them better acclimated with the 3X3 style and what to expect when facing international competition.
PHOTO GALLERY BROUGHT TO YOU BY:

2022 GSPN I MÅS METGOT COMPETITION
2022 GSPN I MÅS METGOT COMPETITION
2022 GSPN I MÅS METGOT COMPETITION
2022 GSPN I MÅS METGOT COMPETITION
2022 GSPN I MÅS METGOT COMPETITION
2022 GSPN I MÅS METGOT COMPETITION
COMING SOON …
GNYFF Championship Saturday
2nd Annual Greg D. Perez Fishing Tournament on Saturday
GML Playoffs
1st Quarter Sports
QUICK HITS
Team Onslaught represented Guam at the National X-Ball League paintball tournament in Sacramento, CA. The squad finished in 3rd place out of 12 teams in the Division 5 category.
Front L-R: Frankie Borja, Robert Delos Reyes
Back L-R: Marvin Reyes, Ericka Camacho, Gavin Santos, Nick Rivera, Nikki Tan, Adrian Mora, Ralph Sgambelluri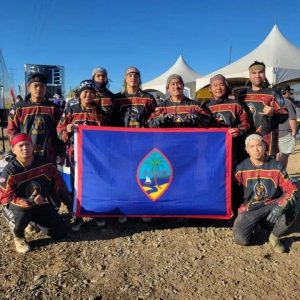 ———————————————–
Purebred Jiu-Jitsu Guam adds three more to their black belt stable. Daniel Cayanan, Cameron Mantanona and Peter Ungacta received their black belts on Saturday from Professor Stephen Roberto.