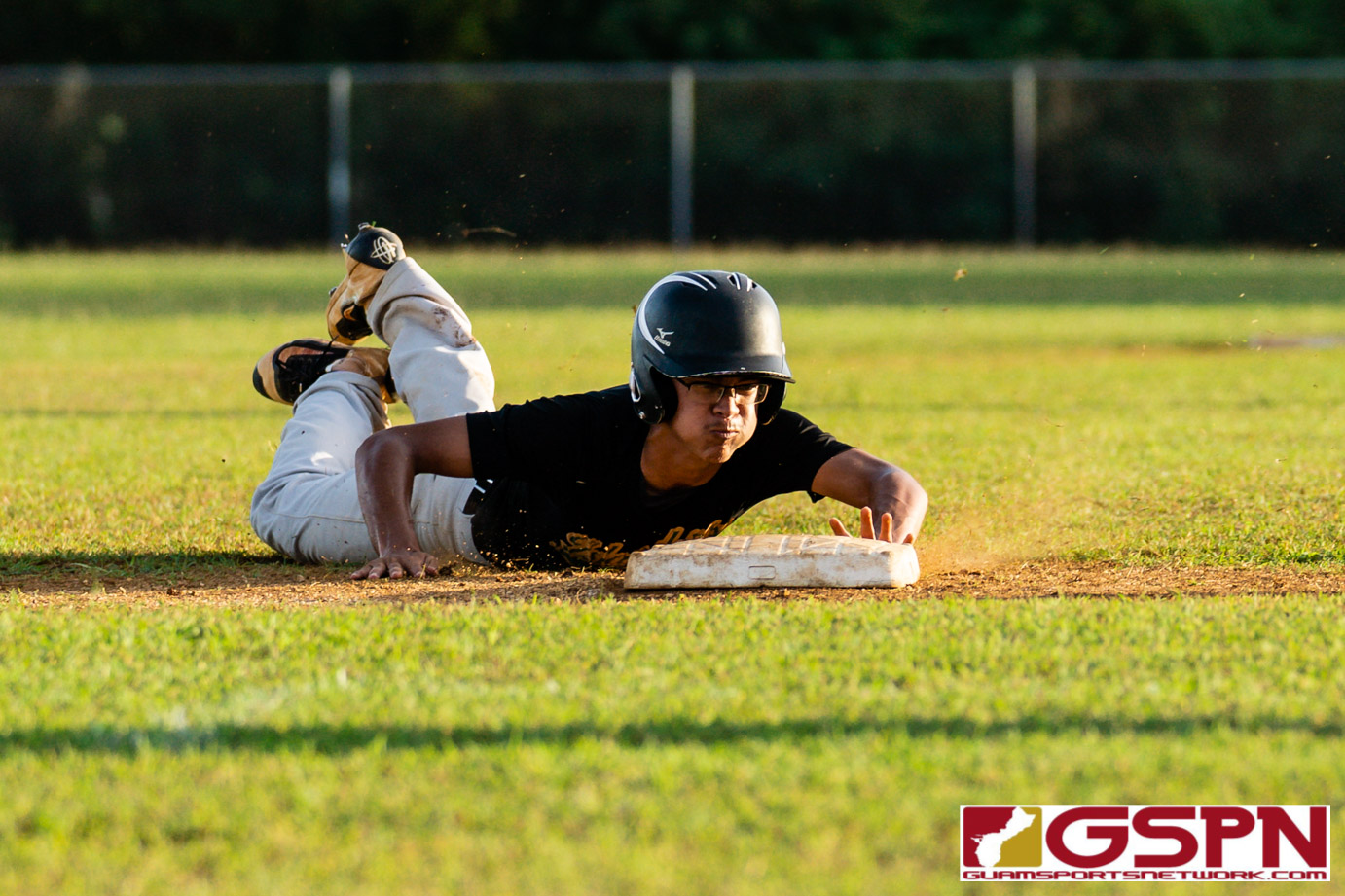 By Robert Balajadia
The JFK Islanders took an early lead, weathered a 6th inning storm and found their way back on top against the previously unbeaten ND Royals in a thrilling Wednesday afternoon matchup at the JFK Baseball Field.
The Islanders walked in the game-winning run in the bottom of the 6th inning to take the contest 4-3 to improve to (5-2) on the season as they will eagerly await the final week of games before the double-elimination playoffs. JFK will end their season against the Southern Dolphins this weekend. ND fell for just the first time all year but still sit atop the league at (4-1).
JFK's pitcher Gavin Lim pitched the whole game earning seven strikeouts and scoring one run going 1-of-3 at bat.
"I have to say hats off to [ND] and they aren't in first place for no reason. There's a lot of All-Star caliber talents on that team," said Lim on facing ND.
ND had appeared to completely steal momentum in the 6th by taking a 3-2 lead after being down 2-0 heading into the inning. The sleeping bats woke up for the Royals after a lead triple from Ethan Lobaton got the inning started. Royal Dominic Cruz would bring in Lobaton with an RBI single, only to be brought in a bat later from ND's Ethan Lizama RBI single.
ND took a 3-2 lead after an errant throw to third allowed Lizama to slowly trot in with the Royal dugout getting fired up.
Things were looking grim for Lim, but he kept his composure to strike out ND's Nico Velez and Kobe Martinez to end the inning.
ND had plugged in Lizama for starting pitcher Nolan Cruz in the 5th with Ethan set to try and close the game out. Racing daylight, it was clear the 6th inning would be the final series and the final at bat for the home team JFK.
Lizama opened the 6th inning striking out Lim. Islander John Cruz would get on base by balls as would Islander teammate Jayten Andrew with the pressure mounting up for Lizama. Ethan would then lose a full-count on Malcom Pangelinan for a base on balls to load the bases.
Lizama would lose another full-count to a walk that tied the game and a flurry of quick pitches ended in the final walk to bring in the game-winning run as the jubilant JFK crowd and dugout stormed the field to celebrate.
"All that goes to our coaches. They did an amazing job at keeping us loose in the dugout and we're just out to have fun man. Especially since more than half of our team are seniors, all of us want to go out with a bang and we can't do that without having fun. That just rubs off on the rest of the team," said Lim on his team staying fired up from the opening pitch.
The Royals struggled offensively accumulating just two hits in the first five innings, an anomaly for the ND batting squad. JFK's early runs where courtesy of an RBI from John Cruz and Malcolm Pangelinan.
"I can't take any of the credit, all the credit goes to my defense. We practice defense every single day and we just take pride in making those routine plays," said Lim.
ND will aim to bounce back against the FD Friars this weekend at Leo Palace while the JFK Islanders await final seedings for the double-elimination playoffs.
PHOTO GALLERY BROUGHT TO YOU BY:

National Guard Athletes
Scott Eclavea
Scott Eclavea is a jiu-jitsu black belt and an accomplished MMA fighter. The Guard has given him an outlet in combatives to display his martial art skills, where he's become a head instructor for that program. Eclavea has served since coming out of high school and the Guard has only changed his life for the better.
COMING SOON …
LIVE FOOTBALL ON GSPN
Semifinals: #1 FD vs. #4 Southern (Friday 7 pm)
GSPN Preseason Basketball Tournament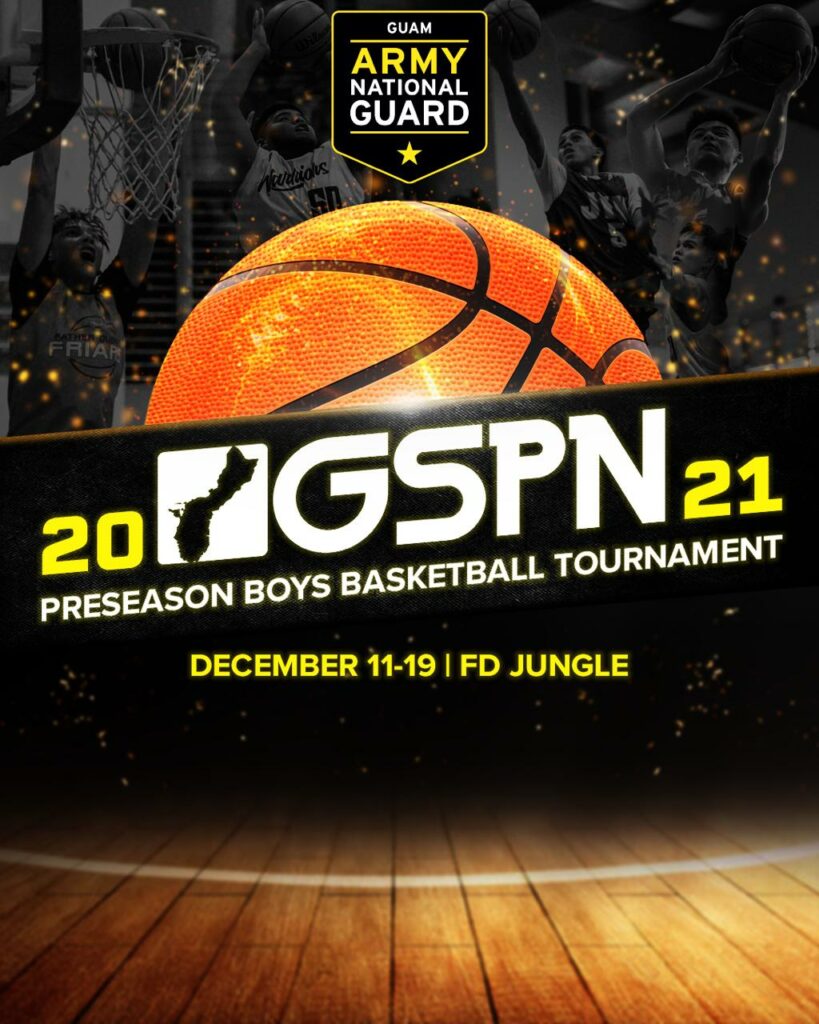 QUICK HITS
Robert Artero Maley recently captured the 182-lb. division of the Costa Mesa Classic, winning via pin in 4 out of 5 matches. Robert is a 4-year varsity wrestler at San Clemente HS (Tritons) and is currently ranked 15th in California's high school scene. He is the son of Jacque Artero Maley (AOLG 1991).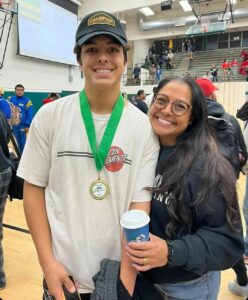 ——————————————–
Pat Taitano and Rich Abiador, teammates on the 1995 SPG volleyball team, have led their high school girls volleyball teams to the Washington State Championships in Yakima, Wa.
Taitano coaches Mt. Rainier High while Abiador leads North Creek High.
There for support is Dr. Mark Perez, a health professor at Central Washington University and a former UOG volleyball player.