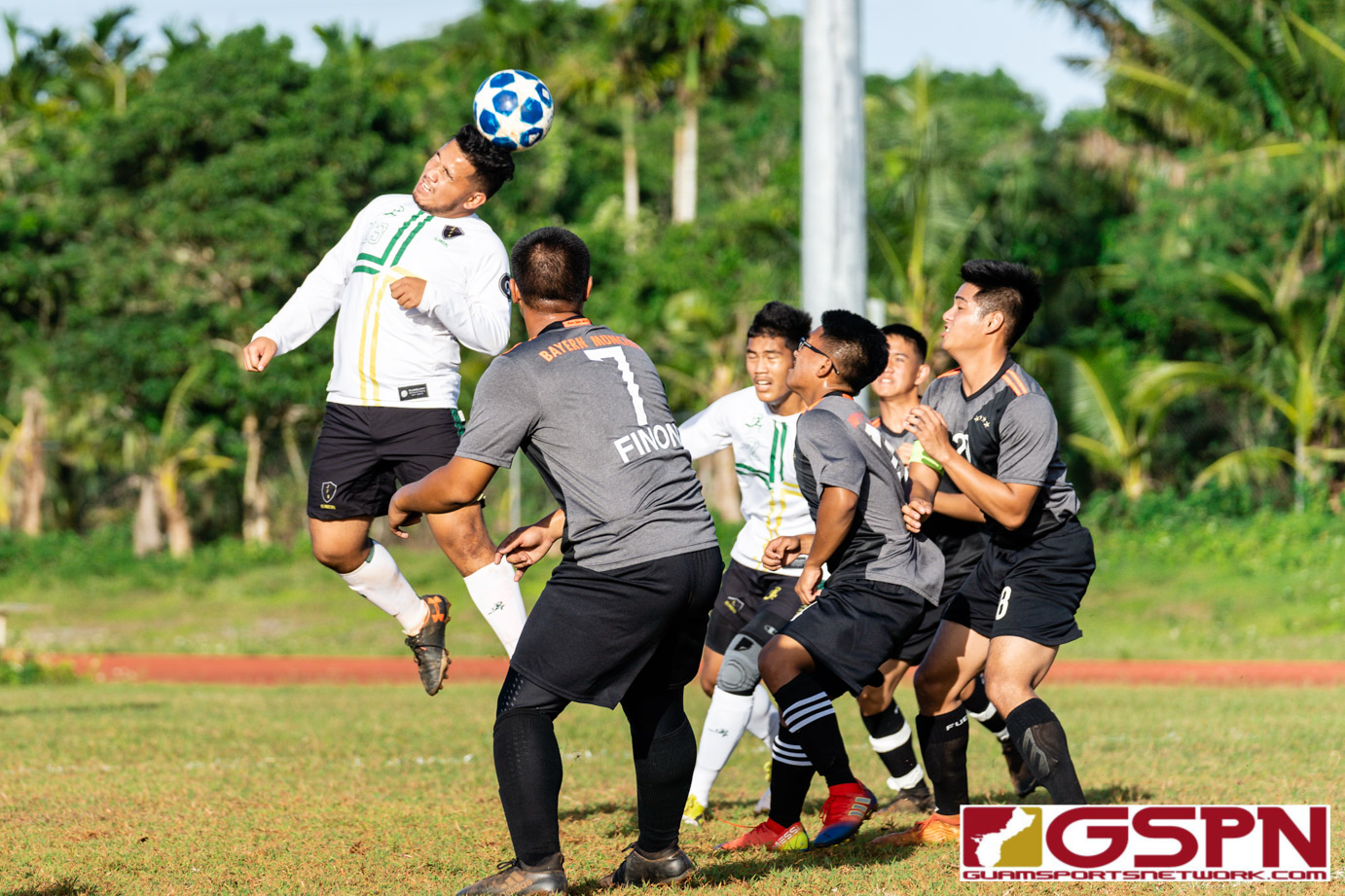 By Robert Balajadia
The JFK Islanders remain unbeaten at a perfect (8-0) on the season after dispatching the Sanchez Sharks in a 4-0 victory at the Okkodo Field Monday evening. JFK put up two goals in each half to pace the offense to remain on top of the league and the Sharks fall to (2-5-1).
It took only nine minutes of action for JFK to find their footing as forward Michael Castaneda took a shot from just inside the box to net the teams first goal. A corner kick was bounced around before reaching the foot of Castaneda, who took one dribble before rocketing in the score.
"It was a bounce back so I just saw the opportunity to cut and shoot," said Castaneda on the score while also battling the flu. "It was a little hard to breathe and I kept coughing and it wasn't helping me focus."
The Islanders got their second goal in the 31st minute as striker Noah Miller took a short pass from Justin Cruz to tap in the score after the Sharks keeper was out of position.
JFK added their third goal early in the second half as Andrew Choi got loose on the left wing to send a big shot to the right corner for a 3-0 lead. The final touches were added on a free kick in the closing minutes as Islander Juan Sarmiento's shot bounced off the fingertips of the keeper for the 4-0 final.
It was business as usual for the JFK team, but not even a scoreless victory proved means to celebrate. Coach Eladio Manasala told his team there were plenty of room for improvements, namely in their passing.
"We could've played better today but all of our players were off, which is why it was a little messy. The team needs to better technically, it wasn't like us today, but we're planning on working on all of that to get better," added Michael.
Neither the Sharks or Islanders will get back on the field until after the Thanksgiving break with both teams set to play on December 2nd. JFK will take on the St. Paul Warriors and the Sharks will play the Okkodo Bulldogs.
PHOTO GALLERY BROUGHT TO YOU BY: