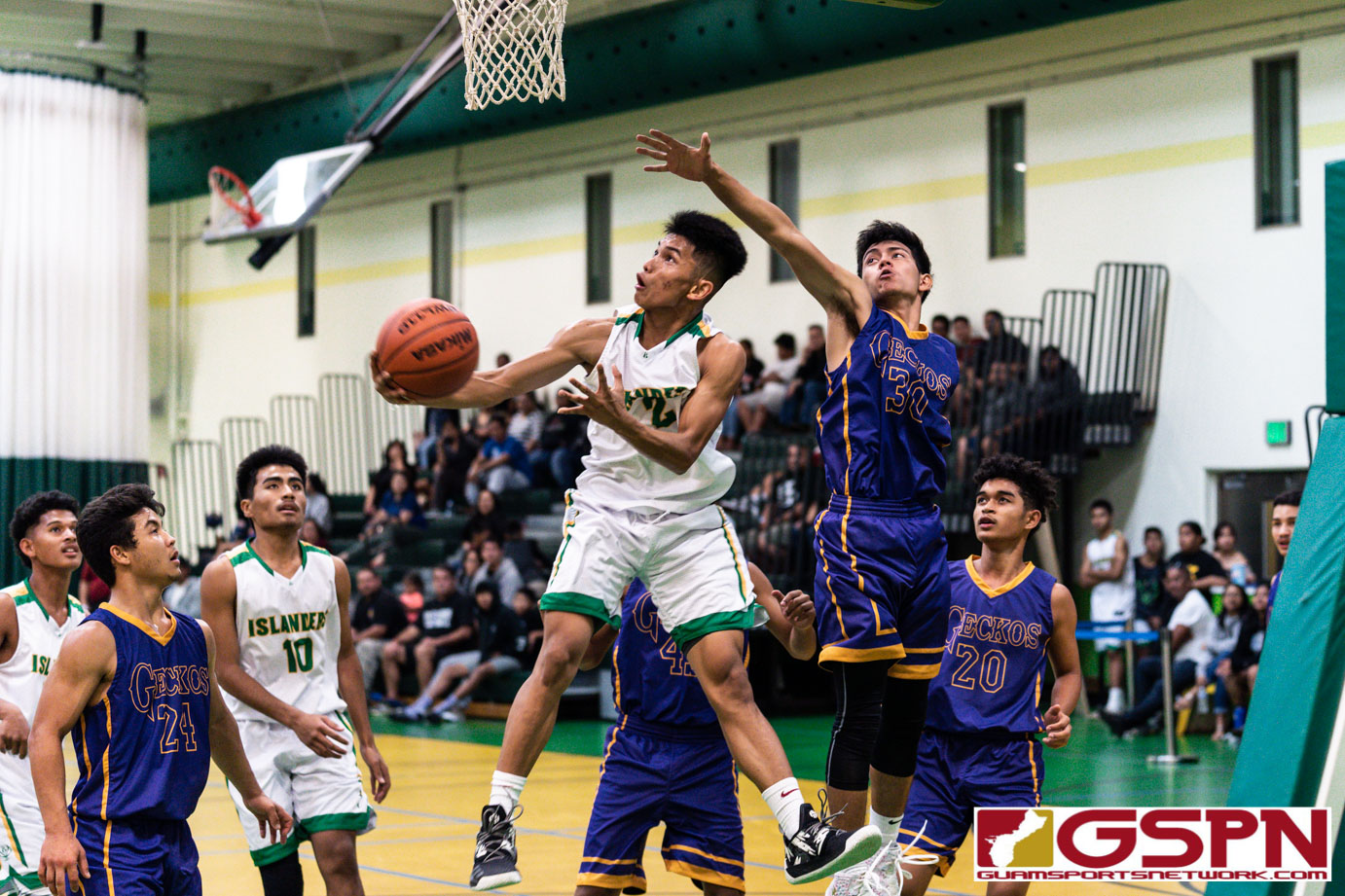 By Nicholas Akimoto
The JFK Islanders flexed their dominance in a 91-58 blowout over the GW Geckos in a Friday night showing of IIAAG boys basketball. King Karl De Mesa and Lawrence Tisalona led the Islanders in scoring with 17 and 19 points respectively. Tisalona showed his dominance early, accumulating 12 points in the first half with his strong post play.
"[My coach] just told me to play big and crash the board every time," said the towering Tisalona. That mentality allowed him to clean the glass and grab huge defensive rebounds.
De Mesa had the hot hand in the second half, getting 11 points in the third quarter alone. As his team moved the ball around, De Mesa found himself open multiple times deep in mid-range and knocked down shot after shot.
"I just shoot the ball. I don't care if I make it or not, but my priority is getting back on defense," said De Mesa.
This was seemingly the game plan for the rest of the Islanders, as their quick defense allowed them to apply pressure on a usually quick GW offense. The pressure turned into loose balls, and those turnovers turned into points for JFK.
Jeri Ngraremiang and Chris Morakami also had huge games as the Islander's ball movement had the Geckos on their heels. Ngraremiang's handles allowed him to shift the defense and opened up space for Morakami to take shots.
This huge win pushes JFK's current win streak to four since their loss to St. Paul early in the season.
"It feels so good because we've won four straight games. Ever since we lost to St. Paul, we have to keep climbing." said De Mesa.
PHOTO GALLERY BROUGHT TO YOU BY: