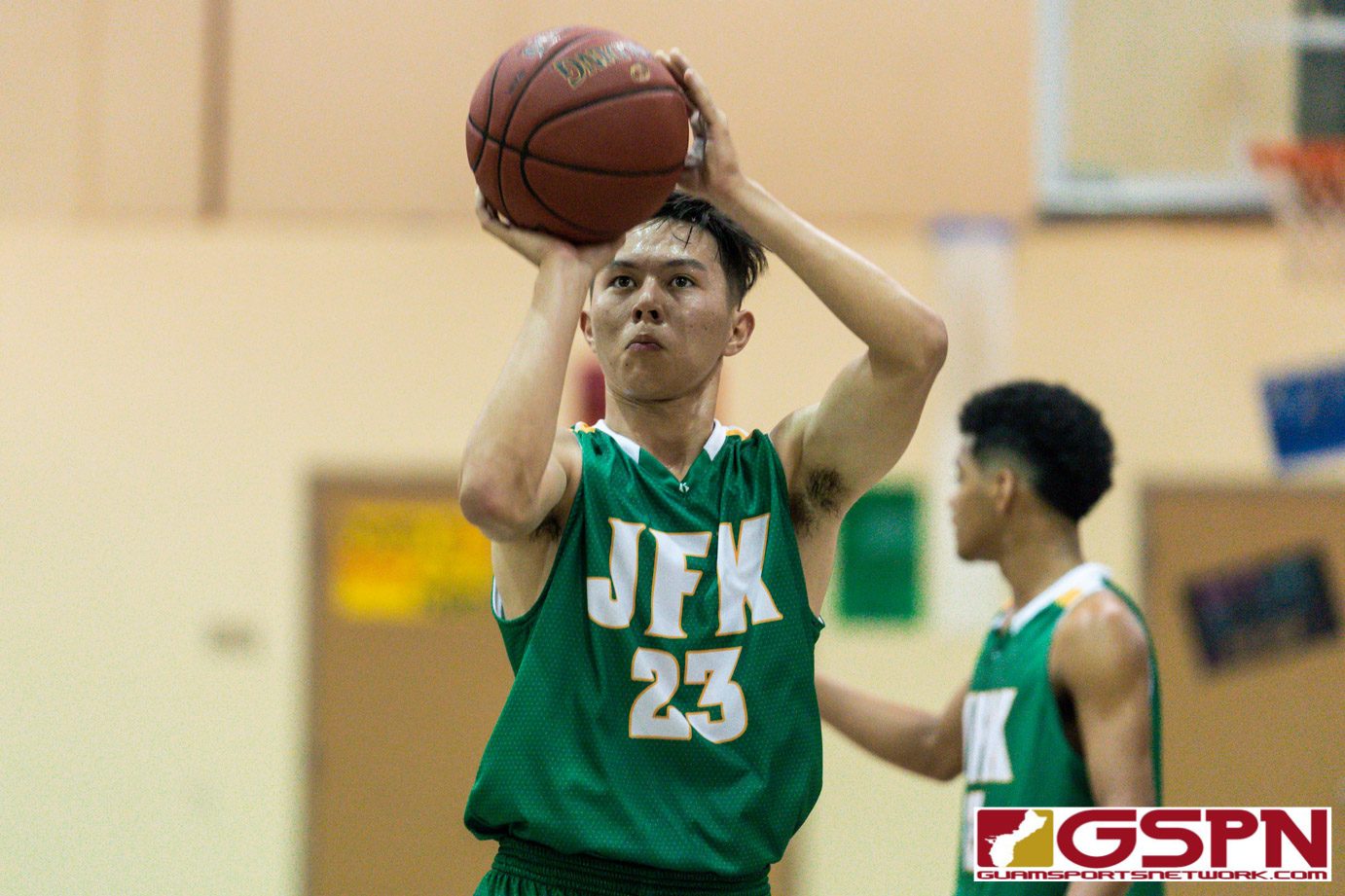 By Brandon Kinsella
In an interdivisional matchup between two of IIAAG Boys Basketball's top seeds, the Islanders held off an Okkodo rally, winning 59-55 to increase their win streak to 10 games. The victory was highlighted by Jeremiah Kintoki's hot shooting from deep, continuing his consistency from his last outing where he drained four threes against Harvest.
The Islanders led by as many as 16 points in the 3rd Quarter and seemed to be doing everything correctly on both sides of the ball. But at home, the Okkodo Bulldogs can never be counted out, as they often find ways to cut insurmountable deficits behind an experienced squad and an energetic crowd.
The Islanders started breaking down defensively in the second half, failing to move their feet which resulted in costly fouls. By the beginning of the 4th Quarter, the Bulldogs entered the double bonus.
Okkodo's Dale Bautista played a large role in cutting his team's deficit, being very aggressive in the paint, and getting to the free-throw line on several occasions.
At the start of the 4th Quarter, a block by Okkodo's big man Ray Cajigal led to a fast break score in transition by Bautista, which helped shift the momentum of the ballgame to cut the deficit to just 11.
A play later, Islander's Lawrence Tisalona converted on a midrange jump shot as the ball bounced around the rim before going in, giving the Islanders some breathing room while Okkodo was gaining momentum.
Then, Bautista drove to the basket and converted on a layup with a chance for a three-point opportunity after being fouled in the paint. Bautista missed the free throw, but showed great hustle, grabbing his own rebound and converting on a put back attempt. Confusion at the scoreboard halted the game momentarily, as refs explained the situation to the scorekeepers. After the play, the lead was cut to nine at 50-41.
Bautista led his team in scoring, finishing with 21 points on the night.
Moments later, Okkodo's Nico Bonita would be a huge help off the bench, stealing the ball from Islander Jerry Ngiraremiang and converting on a three pointer to cut the deficit to just four at 50-46. The crowd was ecstatic and the play would force a JFK timeout.
A free throw by Islander's Ngiraremiang would put the Islanders up by five a possession later. But a play later, Okkodo's Kevin Cabral attacked the paint and was fouled, which allowed his team to enter the double-bonus with 4:05 left to play. He would make one of two free throws.
Following an Okkodo rebound, Cabral pushed the pace in transition and scored on a layup, making the game a one possession ballgame at 51-49.
Cabral finished with 12 points on the night.
The Islanders needed a spark, as all the momentum shifted to the home team. And with two minutes left to play, they found it, when Kintoki was left wide open on a corner three. His teammates found him, and he converted on his sixth three of the night to put his team up by five at 54-49.
The shot was crucial to the Islanders and helped them to regain confidence. From there, they made the necessary adjustments to their game plan to slow down Okkodo's momentum and close out the night with a victory.
The first half of basketball was dominated by JFK's half-court offense. The Islanders moved the ball and found the open man on several occasions.
Kintoki had an explosive first half, and did not miss on any of his attempts, shooting a perfect 3/3 from deep.
He described his consistent shooting, and also where he finds inspiration in the NBA,
"Overall, I think I had a good night shooting. It's all a reflection of practice, I'm always practicing my shooting, and my team motivated me to step up tonight… Curry is one of my role models in the league, he's part of the reason I wear #30."
Kintoki finished with 20 points, off 6-of-8 shooting from deep.
Okkodo struggled in hitting the three ball all game long, as they only converted on 2-of-12 attempts. They did find other ways to score, as a majority of their baskets came in the interior.
JFK's King Karl De Mesa finished the night with seven points and was a force on the defensive end as well.
He described the intensity of this matchup, and how they were able to stay composed throughout,
"Towards the end, they were pushing their transition game and we weren't getting back in time on defense. We also had a lot of turnovers. Coach told us to take care of the ball and to stay aggressive and we were able to stay composed and come out with a win."
PHOTO GALLERY BROUGHT TO YOU BY:

2022 GSPN I MÅS METGOT COMPETITION
2022 GSPN I MÅS METGOT COMPETITION
2022 GSPN I MÅS METGOT COMPETITION
2022 GSPN I MÅS METGOT COMPETITION
2022 GSPN I MÅS METGOT COMPETITION
2022 GSPN I MÅS METGOT COMPETITION
COMING SOON …
GNYFF Championship Saturday
2nd Annual Greg D. Perez Fishing Tournament on Saturday
GML Playoffs
1st Quarter Sports
QUICK HITS
Team Onslaught represented Guam at the National X-Ball League paintball tournament in Sacramento, CA. The squad finished in 3rd place out of 12 teams in the Division 5 category.
Front L-R: Frankie Borja, Robert Delos Reyes
Back L-R: Marvin Reyes, Ericka Camacho, Gavin Santos, Nick Rivera, Nikki Tan, Adrian Mora, Ralph Sgambelluri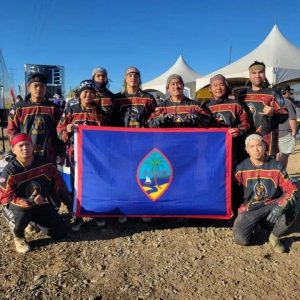 ———————————————–
Purebred Jiu-Jitsu Guam adds three more to their black belt stable. Daniel Cayanan, Cameron Mantanona and Peter Ungacta received their black belts on Saturday from Professor Stephen Roberto.