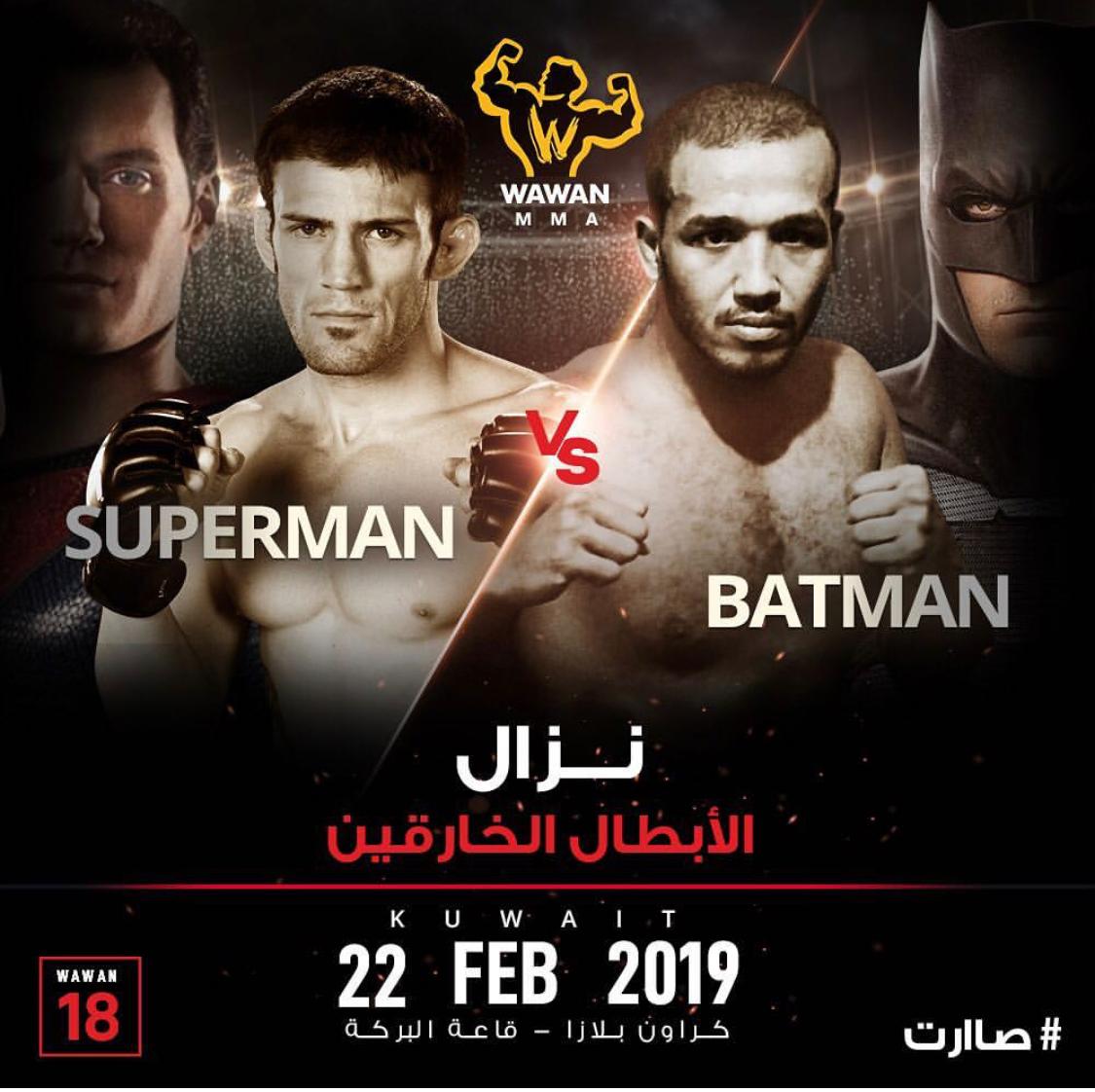 By Patrick Lujan
It'll be almost 13 months since stepping into a mixed martial arts bout for Guam's JJ "Superman" Ambrose when he makes his return this Friday 6000 miles away in Kuwait.
Ambrose will be defending his belt against Egyptian Alaa "Batman" Mansour in a Wawan FC welterweight title match. This will make it his fourth fight in the desert country.
"I love going there,"  Ambrose said in an interview with Rank 5. "It's one of my favorite places to visit."
It's also one of the countries with many Guam Guardsmen and Reservists who are deployed there.
"That would be nice to have them (at the fight)," he added.
After losing to Saad Awad in Bellator 193 in January 2018, Ambrose took some time off to build up his gym Steel Athletics.
"I wanted to get the gym to a point that it would be fine without me, and that the MMA program ran smoothly and all of the fighters had fights lined up. I finally have a stable of fighters that I believe are reliable, hungry, and train year round, whether they have a fight or not. I sincerely believe these guys are going to be stars very soon, including Ricky Camp and Jeff Mesa. They both have fights coming up in Australia for Hex, as well as (Saipan's) Kelvin Fitial, who reached out to me recently to help get him fights. He's another guy with so much talent that hasn't been able to get the momentum to get signed to a major organization, but I've made it my goal to see all of these guys get to the next level. As much as I love fighting, my "talent" and experience isn't worth much if I don't pass it on to the next generation and do everything I can to get them onto the world stage."
CHAMPION VS. CHAMPION
Ambrose (28-8) has over 13 years of professional MMA fights. He takes on the Desert Force welterweight champion with much less cage experience at seven fights.
"He's still pretty green with heavy hands. Definitely a size advantage (for him) but it makes it fun," said Ambrose, who's been at a steady 175 lbs during this training camp. "There's not a whole lot of video on him. Sometimes that's good. I'm going in there more open minded."
After the long layoff, Ambrose intends to roll out three fights in a short window this year starting with this weekend followed by a Hex fight in March back in Australia and hopefully a bout in California in May.
"I turned 32 this month, time to start living."
 UPDATE
Ambrose easily took care of his opponent with a first round guillotine to defend his belt.

QUICK HITS
Bishop Obispos beat Mt. Carmel for the IIAAG Middle School Girls Basketball championship 37-25.
—————————————-
The Benavente Roadrunners crushed the Agueda Pirates 17-1 to win the 76 PONY Middle School Baseball League. Rodney San Nicolas was a beat, striking out 13 batters in a complete game while going 4-for-4 at the plate, including a homer and 4 RBI.