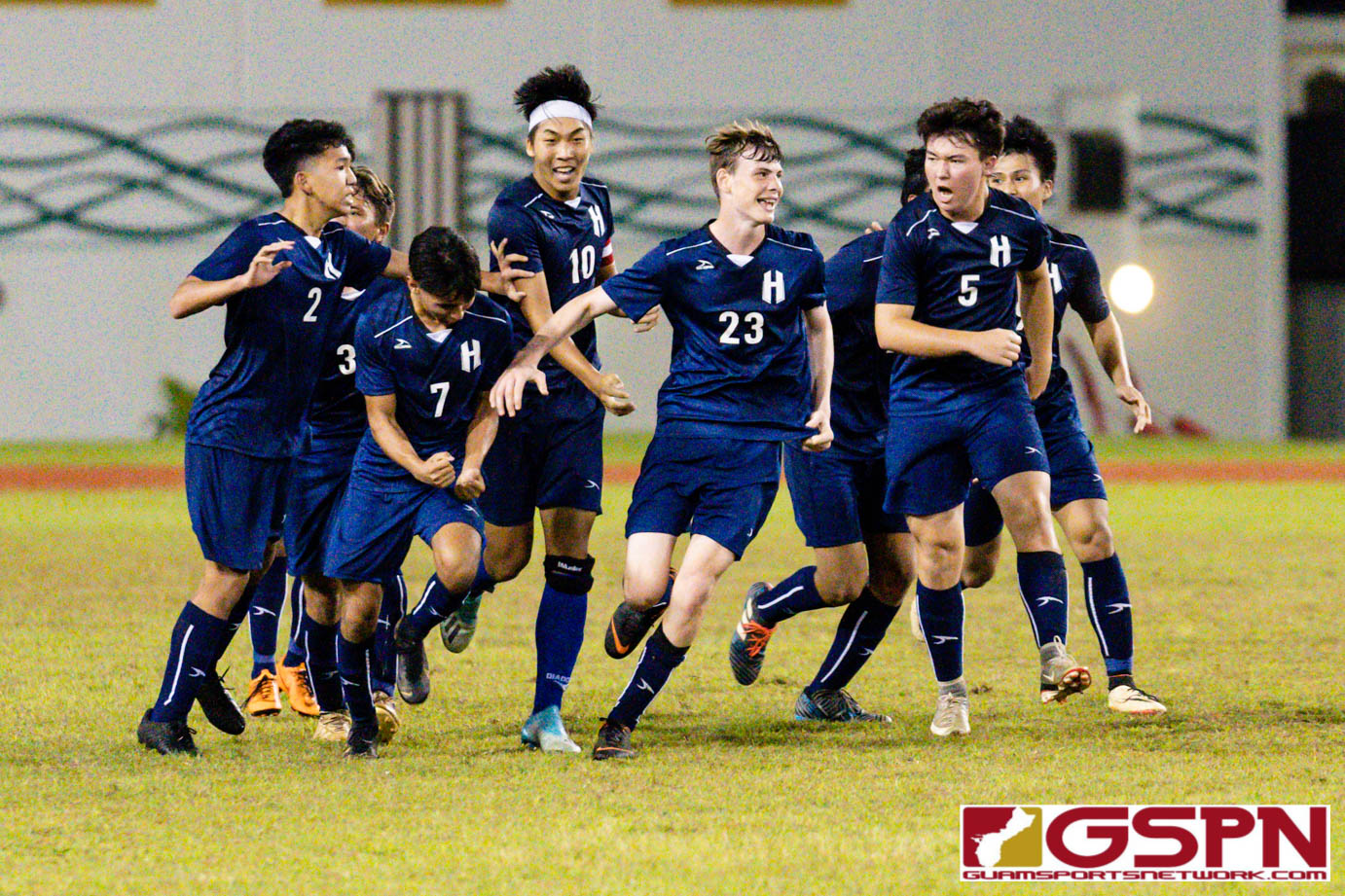 By Robert Balajadia
On the last play of the game in the last game of the regular season, Harvest Eagle James Lee would net the only goal of the night to propel his team over the previously unbeaten JFK Islanders 1-0. Monday evenings showdown at the Islanders Field was dangerously close to ending in a tie, but Lee and the Eagles managed to steal the show with the late game goal.
Eagles midfielder Yuchan Lee cleared a through-ball up the left sideline and James sprinted to the ball immediately. Lee used two dribbles to get around the JFK defender and fired off a shot inside the box from the left side. Islanders keeper Allan Aranas made a diving attempt at it, but the contact powered past Aranas for the goal.
"I thought there was at least five or ten minutes left, but I just kept on running and trusted my boys to give me the ball. All I had to do was finish it," said James on the late goal.
The final whistle blew and the Eagles stormed around Lee to celebrate the win to improve to (9-1) on the year, handing JFK their first loss at (9-1) as well.
"This win is a confidence booster and gives us that little push to believe we can win it all. Hopefully we can meet JFK in the finals again," said Lee.
JFK were the aggressors in the second half with the Eagles generating only four shots on goal compared to the plethora of attempts by the Islanders. Eagles keeper Marcus Del Rosario had a busy evening, but the defense wouldn't let up.
"At first we tried to play our game, more technical. But since it wasn't working out it came down to who wanted the ball more. Obviously JFK wanted it too, but I think we wanted it more in the end," added Lee.
Lee had two good looks midway through the half, but Aranas made two diving saves in a matter of seconds to preserve the scoreless game. JFK's closest look came at the mid-point of the second half as a kick from Juan Sarmiento at midfield ended up going over the Eagle defense, landing at the feet of striker Tayler Bonner. Bonner couldn't get his footing, bending his shot wide left as Del Rosario was closing in.
Harvest loaded the back field on defense, making it tough for any Islander to get a clean look.
Playoff action begins this week and the Islanders and Eagles lock up the top two spots, meaning they won't see each other for the rest of the playoffs unless both teams make it to the Championship Game.
PHOTO GALLERY BROUGHT TO YOU BY: