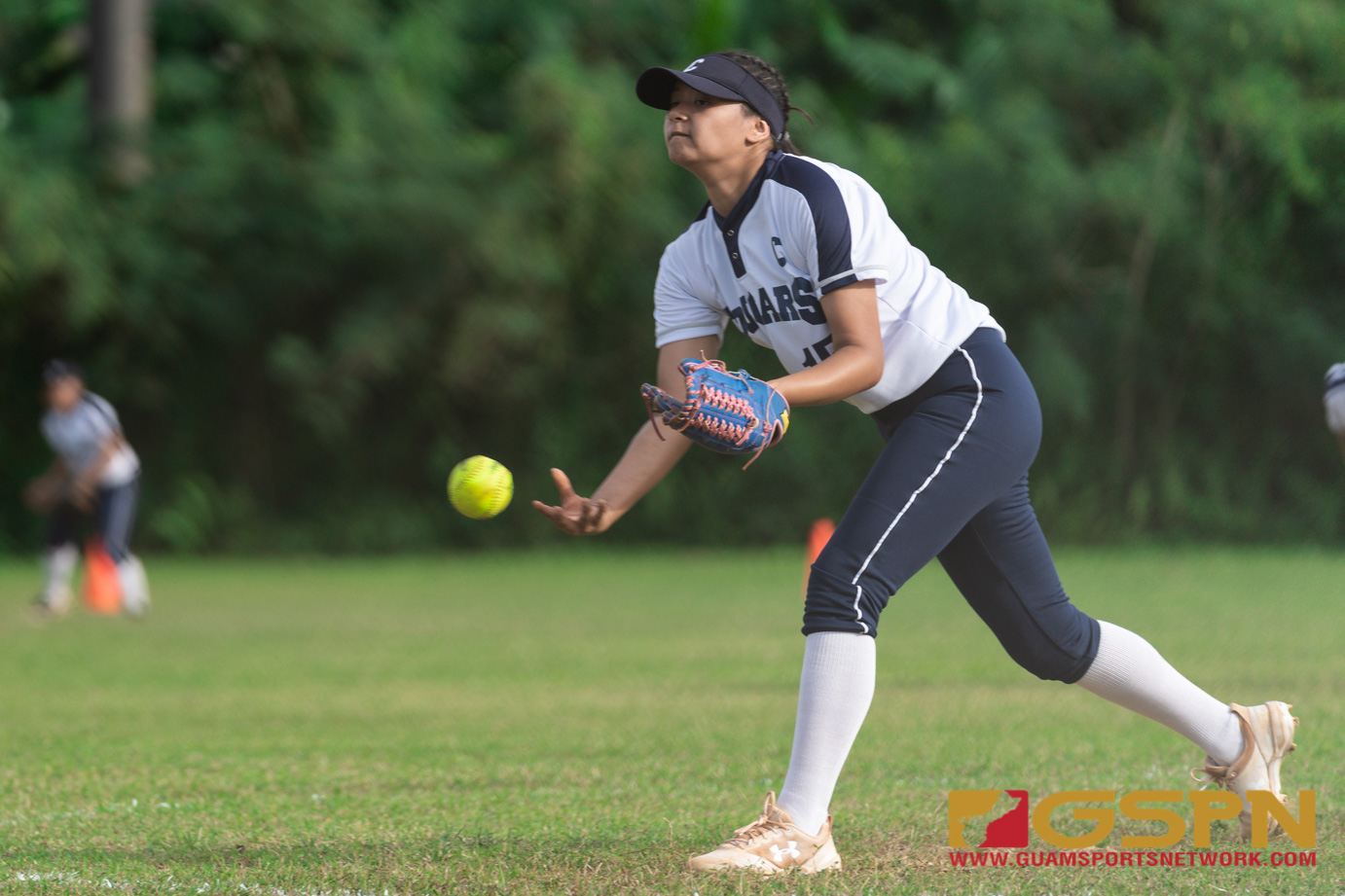 Academy Cougar senior Ashley Mendiola made quite the statement in her first game of the season Monday evening as the All-Island pitcher started off her final season striking out 14 batters with her squad defeating the home team Southern Dolphins 9-3.
The Cougars offense did most of their damage early on scoring six runs in the first two innings, five in the second alone, to control a 5-1 lead midway through. The Dolphins picked up their final run in the 6th inning, but couldn't get through Mendiola's pitching in the 7th to mount a comeback.
Mendiola struck out three batters in the 7th to clinch the Cougar win.
PHOTO GALLERY BROUGHT TO YOU BY: