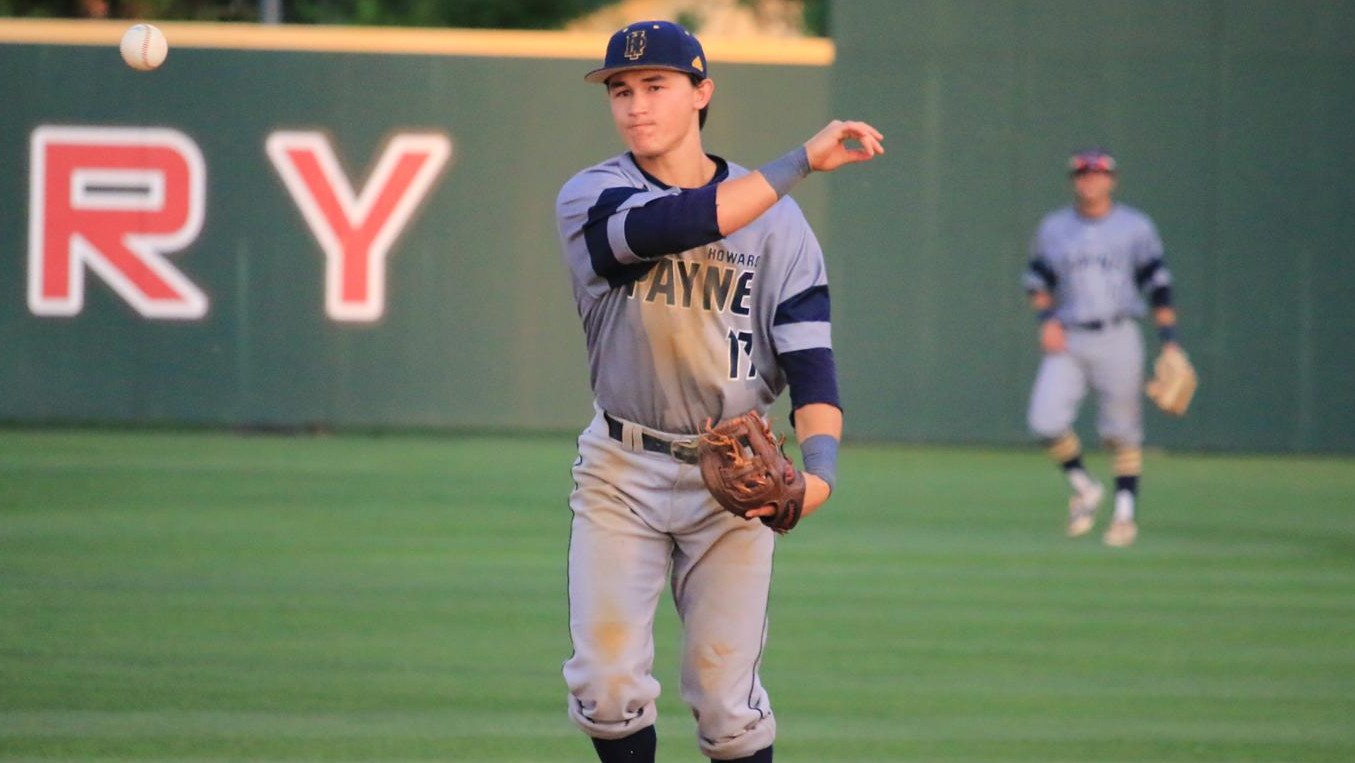 By Kai Akimoto
The saying goes, like father, like son.
Billy Payne is the son of Guam baseball legend Bill Payne who raised his lad to love the
game of pitching and batting under the bright lights of Paseo Stadium during the glory days of the Guam Major League. More than a game to just pass some time, Billy Payne learned that baseball was life during the 1970s and 1980s in the land where America's Day Begins.
Enter Noah Payne, Billy's boy. Sometimes, the new generation impudently tries to reject their life-given destiny. Simulating the seismic societal changes that the digital world impacted upon the sleepy island of Guam, soccer was the first sport that Billy Payne impertinently chose to introduce to his son.
Noah Payne recounts his first experience with soccer and baseball.
"My parents signed me up for a soccer league, and after doing just one practice I remember saying that this isn't right. When I saw some kids playing baseball on the drive home, I told my parents I wanted to try that. After playing in my first league, I just remember saying this is really fun and I think I want to do this for a long time."
For Noah Payne, like many boys and girls from the villages of Guam, baseball runs in his veins. Both of his grandfathers shaped the legend of the Guam Major League with Grandpas Bill Payne and Lavoice Thomas as iconic figures on ballfields throughout the island as a player, manager, coach, and mentor for generations of sports men and women.
With glove in hand and the green turf of a ball-field under his baseball cleats, the sport felt natural to Noah. He spent long hours with his Dad hitting balls off the batting tee, catching grounders and fly balls until the sun went down and it was too dark to see. Noah put in the work, dreamed about game, and like the other men of the Payne family of Guam, became passionate about it.
Last month, after a lifetime of hard work and dreams, Noah Payne from the little island of Guam, was recognized as one of the best baseball players in America. A student-athlete with Howard Payne University Yellow Jackets in Texas, Payne was named to the 2019 Division 3 All-American team as a senior outfielder and one of the best hitters in the nation.
At 5 feet, 8 inches tall and weighing 185 pounds with cleats on, the long-haired blond-streaked Noah Payne looks as much a surfer from the Hagatna Boat Basin as the Houston Astro's Jose Altuve.
Payne was passionate about the game, but whether he had collegiate aspirations was initially unclear. As he played through high school, he continued to work hard, but he was running out of time before his chance to play college would pass. It wasn't until the end of his senior year that Noah would be presented with an opportunity to play ball for Howard Payne University.
"In high school, I didn't really expect to play college baseball. I was kind of just going through senior year. I was just seeing all my classmates signing to all these places, and I thought that it would be so cool to go play. It wasn't until the last minute that I decided that if I work hard enough, I can go play in college. Howard Payne had a good program and I was fortunate enough to get an offer from them."
Payne's college career playing for the HPU Yellow Jackets would not disappoint. In just his first season, he would lead the team in triples and place only second in hits, and he was awarded with second team All-ASC honors. In his sophomore season, he would lead his team in hits and boast a .401 on base percentage, garnering him an Academic all-conference selection. In his junior season he was named honorable mention All-Conference as a utility player, scoring 33 runs on 30 hits.
In his senior season, Payne balled out and the numbers prove it. He would finish the regular season third in the American Southwest Conference in batting average at .401 and second in slugging percentage at .768. He was first in the conference runs scored with 50 and led the nation in triples with 50. This great display of skill would not go unnoticed as he would be named to the 13th annual D3baseball.com All-America team. A total of 848 players were nominated for the award.
"I was kind of in disbelief when I had first heard. I was very shocked to hear the news. I couldn't quite believe it at first, but as I was able to rationalize it all, I realized that I had worked hard to get where I was and this was a goal that I had set for myself. I was just very shocked to hear that I had achieved it," said Payne on receiving the award.
As much as he understands the importance of hard work on the field, Noah Payne deals with his academics in the same manner as he approaches his sport. The engineering major was named Academic All-Conference selection and also received All Academic Honor Roll from the ASC. His competitive nature that helped the Yellow Jackets go 26-16 this season also translated to his skills in the classroom.
"I'm a competitor, so I just always wanted to do my best. There were guys who were the same major as me on the team, and we were just always trying to be better than each other and that really pushed me. We have mandatory study halls. Our Coaches do constantly stay on top of our grades. I really took pride in my grades, as well, but they don't really let you slack off."
As the sons and daughters of Guam celebrate the person they call dad this Sunday, one thing they should consider is participating in something meaningful to him. They might just find that they like it too. It's not always the case that sons will pick up the same skills as their fathers, but in the case of the Payne Family, the coconut definitely did not fall far from the tree.

QUICK HITS
Guam MTB National Championship: Edward Oingerang and Jennifer Camacho are your 2023 MTB national champions. Oingerang finished the course in 1:13:24 while Camacho won her second straight title in 54:08.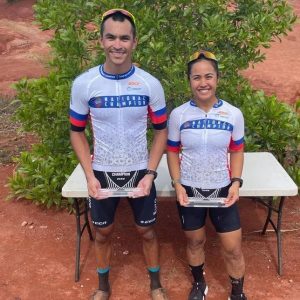 ——————————————
Kobe Miyashita, with St. John's coach Arvin Flores, was named the 2023 IIAAG Middle School Boys Volleyball MVP!