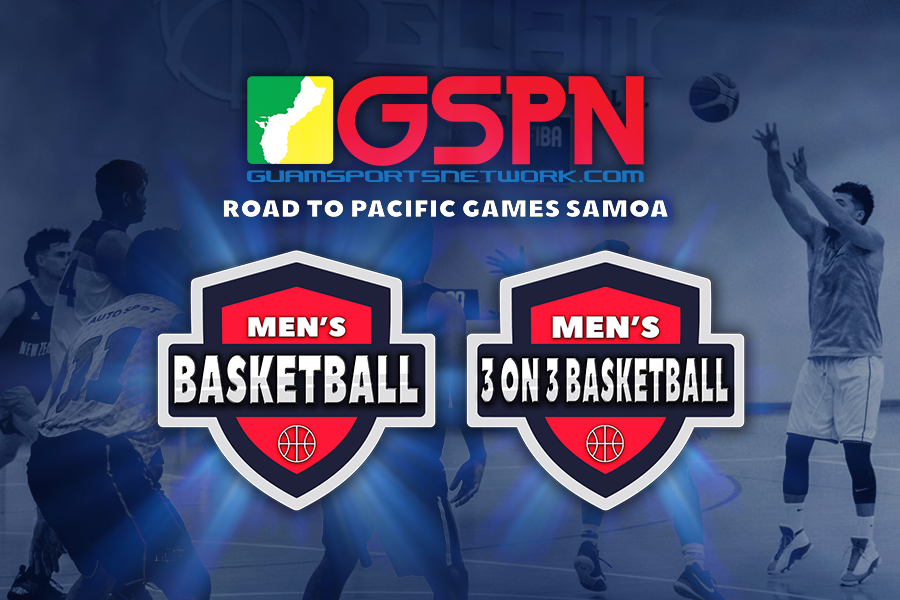 By Robert Balajadia
The impact of Guam Mens Basketball's gold medal winning run in the 2015 Pacific Games is still being felt in 2019. A pair of local stars turned pro, new opportunities in the 2021 Asia Cup furthered the competition and attaining the highest FIBA Rank after dominating the pre-qualifiers had Guam Basketball trending higher than ever.
This summer, Guam will make their first gold medal defense since winning it all in 2015 as they take fly out to Samoa for the 2019 Pacific Games.
The 2015 team, however, will look just a bit different with the incorporation of some fresh blood in their current roster. Former high school stars from 2018 in Takumi Simon and Tomas Calvo will make their debut. The Wesley brothers of Tai, Russ and Mekeli will all be joining Guam in Samoa, but household names like Joe Blas and Jonathan Galloway won't be making their return for the Pacific Games.
Lethal shooter JP Cruz is back for his second Pacific Games and he spoke on how the offense has changed with the current roster.
"The system that coach [EJ Calvo] has in place, anybody can find a way to contribute. We'll miss the other guys like Joe, especially just his presence and power house offense, but anybody can step up to try and fill his role so we'll just go on from there," said Cruz.
Team Captain Will Stinnett sat down for an interview about the state of the team, entering the tourney as champions instead of underdogs and more:
PHOTO GALLERY BROUGHT TO YOU BY:
Men's 3X3
The rise in popularity of 3X3 basketball has hit FIBA by storm. So much so that the Pacific Games will feature it's own version of the 3X3, which Guam had always found success in. This year, Guam tapped into veteran Seve Susuico, who was contemplating retirement from the traveling team, to lead a lengthy group of versatile players.
Standout AJ Carlos from the Tritons and collegiate players in Ben Borja and Michael Sakazaki will be joining Seve in their quest to add more medals to Team Guam's Pacific Games tally.
Susuico explained how he was roped in for another go and who would have more dunks in the games between him and flyer Ben Borja:
PHOTO GALLERY BROUGHT TO YOU BY: