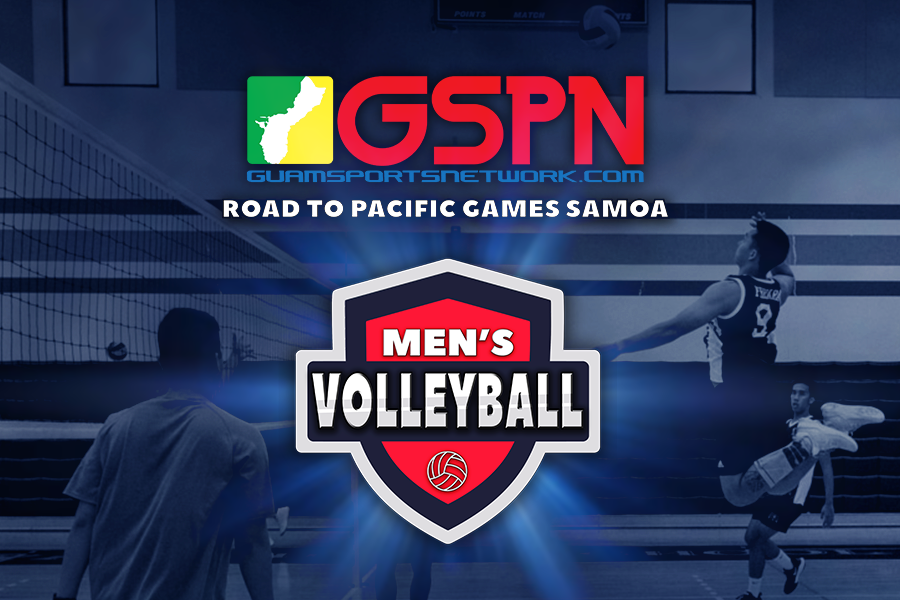 By Kai Akimoto
With the Guam contingent flying out to Samoa to participate in the 2019 Pacfic Games within the next few weeks, the national Men's Volleyball team has been preparing rigorously to represent the Island against the region's top volleyball talent. Under head coach, Joel Quitigua, the team is comprised of the most dedicated and passionate members of Guam's volleyball community.
"Our athletes have to hold full time jobs. A lot of them have to train and take care of a family. So if you see a national team player, go and give them a hug because they really are sacrificing a lot just because they love representing the island," said coach Joel Quitigua on the challenges that his team faces in preparation for the games.
Although the roster features some members with more than 20 years of experience representing the island, for a majority, this tournament will be a novel experience. All but two players, JP Taimanglo and Eric Ada, have competed in a Pacific Games and a few players have returned home with collegiate experience under their belt, bringing a uniquely refined level of play to the team.
"It is a first experience for many of these guys. Mostly everyone has represented Guam in some sort of international play, but this is at a whole new level. We just want to start putting players through a system that takes them at a young age and primes them for competition. We're going to be facing teams that come from islands that have populations that are huge. We might have 50 guys come try out for team while an island like Fiji might have like 1000 or so. They have such a large pool of athletes to pull from compared to us," said Quitigua on how he aims to use the amount of youth on the team.
The training that the team has endured over the past months in preparation for the Pacific Games has been a true test for each of the players. JP Taimanglo, who has represented Guam for 20 years, is eager to be competing with such a young team.
"There's a lot of commitment needed to represent the Island. But overall, we are contributing to the community by getting exposure to bring our players to the next level and better the talent on the island."
The veteran Taimanglo posted up for an interview to talk about being the veteran on the really young squad.
PHOTO GALLERY BROUGHT TO YOU BY:

QUICK HITS
Guam MTB National Championship: Edward Oingerang and Jennifer Camacho are your 2023 MTB national champions. Oingerang finished the course in 1:13:24 while Camacho won her second straight title in 54:08.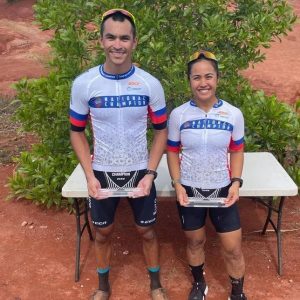 ——————————————
Kobe Miyashita, with St. John's coach Arvin Flores, was named the 2023 IIAAG Middle School Boys Volleyball MVP!