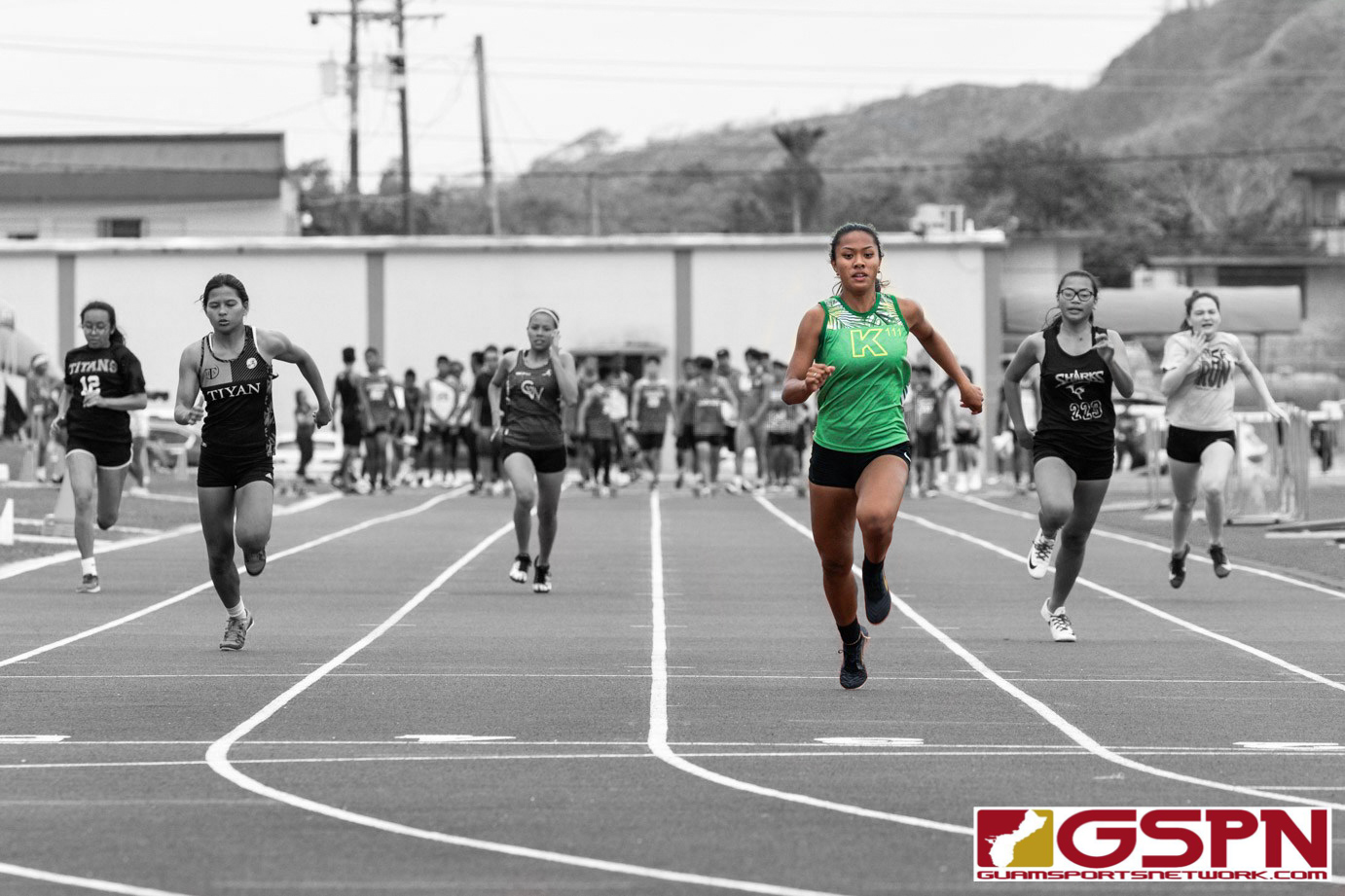 By Brandon Kinsella
It's never easy living in the shadow of an older sibling. When it happens, people may base your success not on their own merit but rather on how well those accomplishments match up against your sibling. For JFK track & field star Richelle Tugade, she has faced this dilemma for as long as she can remember.
Her older sister is Regine Tugade: an Olympic athlete, track & field champ and current Naval Academy track standout that represents the island of Guam on the national stage.
However, Richelle does not frown upon needing to live up to high expectations. In fact, she uses it as inspiration and has thrived because of it.
"For as long as I can remember, I was living in Regine's shadow… But I don't see that as a bad thing. Seeing my sister succeed at a high level became my inspiration to work harder and make a name for myself. Having to live up to expectations was the driving force that allowed me to focus on improving myself and developing the skills necessary to be successful."
In her senior year this past season, Richelle was the captain of the JFK track team and went on to win four gold medals at the All-Island Track & Field Meet. She was successful in making a name for herself and sees competing at the collegiate level as a goal of hers that would be of the highest honor.
Richelle's six gold medals in the 2018 Micronesian Games in Yap was almost enough to reel in the Games' Best Female Athlete, coming second to only Regine, who broke a pair of records to ultimately get the nod. But Regine found solace for her sister knowing the award came down to one of two Tugade sisters.
Success Requires Work
Richelle finds it important to note that her success is her own. Even though she is from a family full of prominent track athletes, she believes that success is not handed down, but must be obtained through hard work and dedication. To ensure success for each of her track events, Richelle follows a disciplined routine in the moments leading up to key performances.
"The practice the day before a meet is always crucial. I go through all of the movements that I need to perform during the events to make sure that I'm ready both mentally and mechanically," said Tugade.
After practice, she makes sure to get the right nutrition and carbohydrate loads the night prior to her meets. She sleeps early so that she is refreshed and ready to start mentally prepping her mind on the day of the meets.
"Throughout the day, I'm constantly thinking about what I need to do on the track to make sure that my performance contributes to the team's success. I think about each of the movements and the mechanics. I imagine the simplest details that go into each movement and I picture myself performing them before the meet even begins," said Richelle.
Advice and inspiration from her sister
The Tugade sisters share a bond deeper than track & field, but one benefit Richelle is never shy to expend is getting advice from her older sis who was once in her shoes.
"At the beginning of the season I was struggling with being a leader. My team wasn't so close and I wasn't sure how to handle it. So, I called my sister one day, and she was able to give me some advice on how to help the team bond and mesh well. Following that advice helped a lot with our team chemistry as the season progressed. Also, during All-Island I was kind of worried about how I would perform. Regine walked me through what she was feeling in those same moments and told me to stay composed and focus on my movements."
While Richelle did not go into much detail on the advice she received from her sister, it's evident that the advice contributed to a great extent, as she went on to win four gold medals at the All-Island.
Plans for the future
"I would love to compete at the collegiate level, and I feel like it would be an honor joining some elite company that already represents the island of Guam."
That list includes Bleu Perez at Seattle University, Alison Bowman at University of Hawaii Manoa, Joshua Illustre, and Regine at the Naval Academy.
"But because I haven't really narrowed down what I want to study in depth, I don't think it is realistic to leave to the mainland just yet for college."
Richelle's advice for track students on the island of Guam
Richelle closed out the interview wanting to give some advice to the younger generation of track athletes on Guam.
"I truly believe that track is one of the hardest sports there is because it requires a certain level of mental toughness. In track, you can practice as hard and long as you want but it all comes down to how tough and prepared you are mentally for anything track related. Strengthening mental toughness sets the tone and everything follows from there."

Foody's 5 Fun Facts
Sanchez QB Jayton Penaflor
DID U KNOW?
Kein Artero has a list of who's who of Artero uncles who've starred in Guam's gridiron: Andre Artero UOG Tritons & Hals Angels OL, Bubba Artero UOG Tritons & Hals Angels OL, Kenny Artero SSHS DB/Baseball Pitcher, Jesse Sablan FD & Hals Angels FB, Roland San Nicolas FD & Hals Angels OL, Chuck Ada SSHS & Hals Angels DB,  Ed "Rock" Artero SSHS & Hals Angels MLB, "Wild" Bill Ada FD & Hals Angels ML, Jared Ada FD & Hals Angels WR/Utility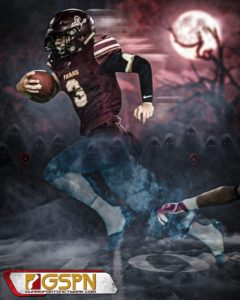 COMING SOON …
– 24th Marianas Fishing Derby
– NFL Week 3: Steelers at 49ers
– Jon Tuck's Bellator debut
QUICK HITS
Pro triathlete Mieko Carey finished third in XTERRA Japan on Sunday in a time of 3:43:02. Her career was on hiatus for a couple of years raising her twin children. It's safe to say the 40-year-old is back in top form. Congratulations Mieko san!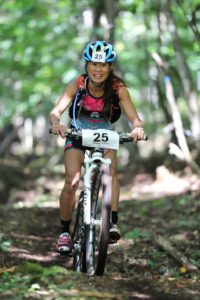 —————————————————-
UOG Athletics announced that head men's basketball coach Brent Tipton has stepped down due to personal reasons. UOG is now seeking for a replacement after Tipton's three years at the helm.