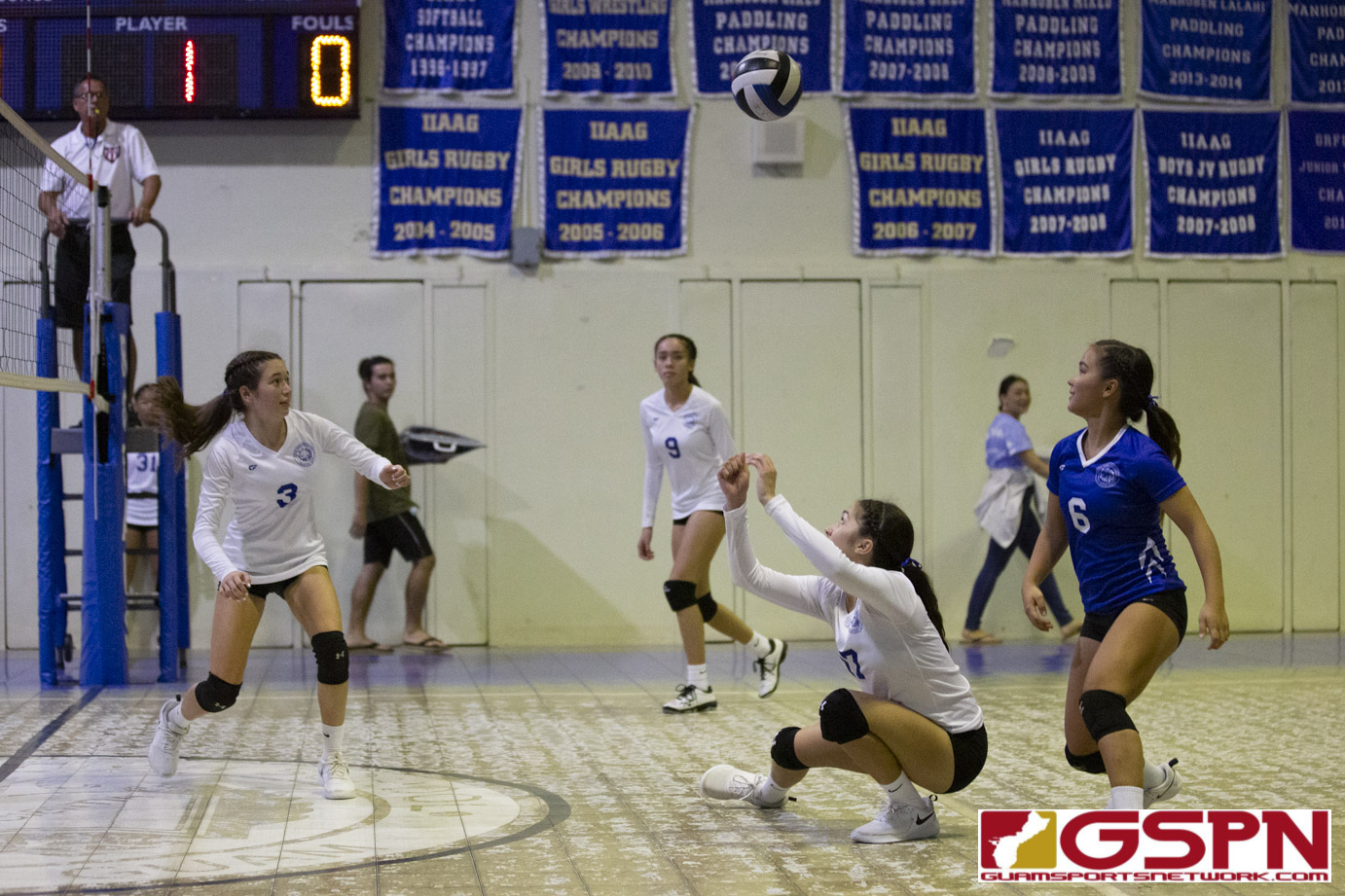 The two-time defending champion ND Royals have quietly climbed to the top of the league as one of the last two unbeaten teams left with their latest victory coming Tuesday evening over the Guam High Panthers in straight sets. The battle in Talofofo went to ND 25-14, 25-13, 28-26.
ND's Austia Mendiola led the charge with 10 kills, but it was serving that proved dominant for the Royals in the first two sets as Mendiola (6), Nicollette Perez (3) and Manami Rabago (3) picked apart the Panthers backline with aces. The serving kept the Panthers off the front lines where their capable hitters couldn't get going.
ND started to rotate their bench into the 3rd set before after a Panther surge gave the visiting team their first lead, but the starters made their way back in to steal back momentum and eventually the match.
ND improves to 4-0 on the season while the Panthers fall to 3-2. ND has also not lost a single set this season, sweeping the opposition in all four contests.
OTHER GAMES
JFK Islanders remain undefeated as well with a five-set thriller over the GW Geckos 21-25, 23-25, 25-14, 25-10, 18-16.
Academy Cougars rebounded from their loss to GW on Friday night with a four-setter over the Harvest Eagles 15-25, 25-16, 25-12, 25-18.
St. John's Knights took care of the Sanchez Sharks 25-17, 25-13, 25-20.
St. Paul Warriors beat out the Southern Dolphins 25-23, 25-12, 20-25, 25-16.
Okkodo Bulldogs beat the Tiyan Titans in five sets.
PHOTO GALLERY BROUGHT TO YOU BY: