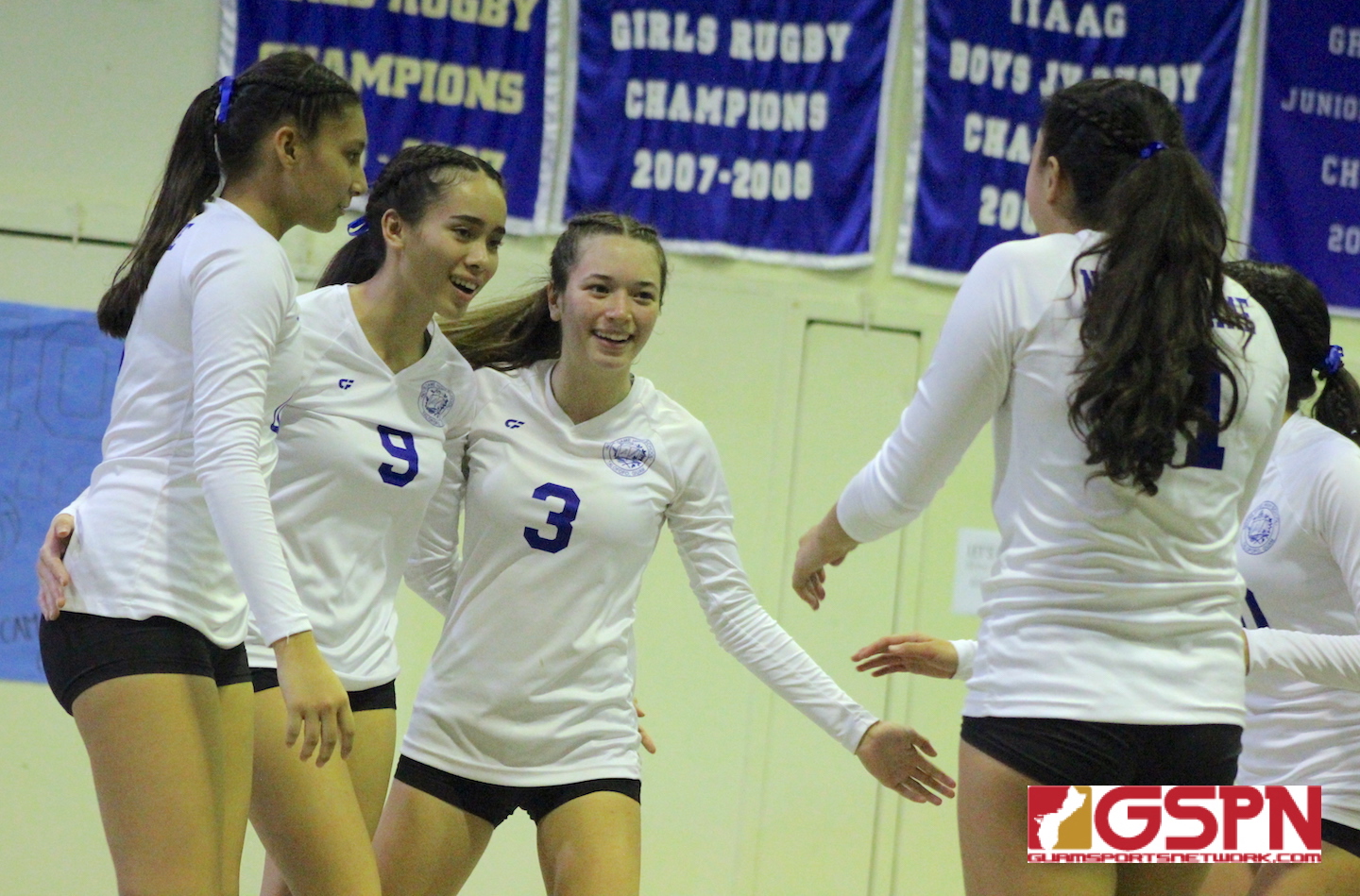 By Robert Balajadia
The road to the 2019 Girls Volleyball Championship Game would have to go through the two-time champion ND Royals, but for the better part of the first three sets, the Cougars weren't phased or intimidated by the home team. It required big time plays late in each set, but the Royals managed to pull off the victory in four sets 26-24, 24-26, 25-21, 25-21.
ND will face St. John's for the third straight time in the Volleyball Championship Game after the Knights defeated the JFK Islanders in a wild five-set game. The title game is set to go for Tuesday October 22 at the UOG Field House following the consolation game between JFK and Academy.
The biggest swing in the game came right in the opening set with the Cougars holding a 24-20 lead, nearly stealing the opening thunder from the Royals crowd. An error and a kill from Austia 'T.N.T.' Mendiola trimmed the lead 24-22, but the visiting Cougars still had the edge. Setter Nicolette Perez then locked in back-to-back aces to really set the gym off before getting her third ace to steal the set 26-24. Perez led the charge serving during the Royals set-stealing 6-0 run.
"Our coaches always teach us that no matter where we're at [in the game], but as long as we take it one point at a time and, we have focus on just that point. We knew they were at 24, but we just had to keep fighting," said Mendiola.
The Royals nearly pulled off yet another nail-biting set comeback in the 2nd set down 24-21. ND turned to Minami Rabago who scored three straight points for her team to tie the game at 24. The Cougars showed their own ability to close a set with middle Kristen Serrano notching a big kill, followed by an ace from Cori-Nicole Paulino to win the set 26-24 to even the playing field.
ND got a big surge from middle blocker Faith Piper in a close 3rd set with back-to-back kills to get up 13-11 to ignite some fire back into her team.
"We knew we committed a lot of errors in the first two sets so once we started to control our personal mistakes, we knew that it would overall help our team, momentum and our focus," said Austia.
With ND holding a 23-19 lead, the Cougars continued to fight but a hitting error would nix their comeback attempt giving ND a 2-1 set lead.
ND jumped out to a 19-7 lead in the 4th set with Mendiola securing seven kills in the run. The Royals started to take their foot off the gas pedal and the Cougars were chomping at the bits. A kill from Academy's Rebecca Salas trimmed the lead 23-16 and two errors from the Royals kept the Cougars in it.
Up 24-20, Mendiola would rise up for a hit that went out of bounds. The Royals players and coaches immediately reacted to the call stating it was tipped and after deliberation, the officials agreed to reverse the call in favor of ND, giving them the match point.
A new-new feeling
The Royals are headed back to the finals for a third straight year with many of the girls already having Championship Game experience. Even so, for players like Mendiola and Minami Rabago, who have played in the big game since their freshmen season, it's still an emotional ride.
"It still means just as much. Losing our setter [Gabi Piper] before the season even started was emotional for us. It required a lot of hard work. A lot of our hearts went into this season so getting back to the Championship Game is an unreal feeling," added Mendiola.
For one of the Royals newest team members this season in junior Michala Connelley, playing in a Championship Game is a new venture for her in her time playing sports.
"This moment feels surreal because I've never been to a Championship Game for any sport, not even in middle school. The girls have been so good at welcoming all the new players and help build a chemistry," admitted Michala.
Michala was instrumental in winning the opening set against the Cougars after serving during a 5-0 run as they would later prove to need every single point that set.
Connelley is the younger sibling to a former volleyball champ in Joseph Connelley of the 2018 FD Friars. The siblings both play a similar role in the sport, a rotating defensive and serve specialist. Michala has only benefited with her brother in her corner as she's clearly fit in well with her new team.
"[Joseph] helps me in a way that I don't receive it from my teammates or my coaches, he gives me more constructive criticism, but it helps overall. He's definitely one of my greatest competitions as well as one of my greatest coaches," added Michala.
PHOTO GALLERY BROUGHT TO YOU BY:

National Guard Athletes
Scott Eclavea
Scott Eclavea is a jiu-jitsu black belt and an accomplished MMA fighter. The Guard has given him an outlet in combatives to display his martial art skills, where he's become a head instructor for that program. Eclavea has served since coming out of high school and the Guard has only changed his life for the better.
COMING SOON …
LIVE FOOTBALL ON GSPN
Semifinals: #1 FD vs. #4 Southern (Friday 7 pm)
GSPN Preseason Basketball Tournament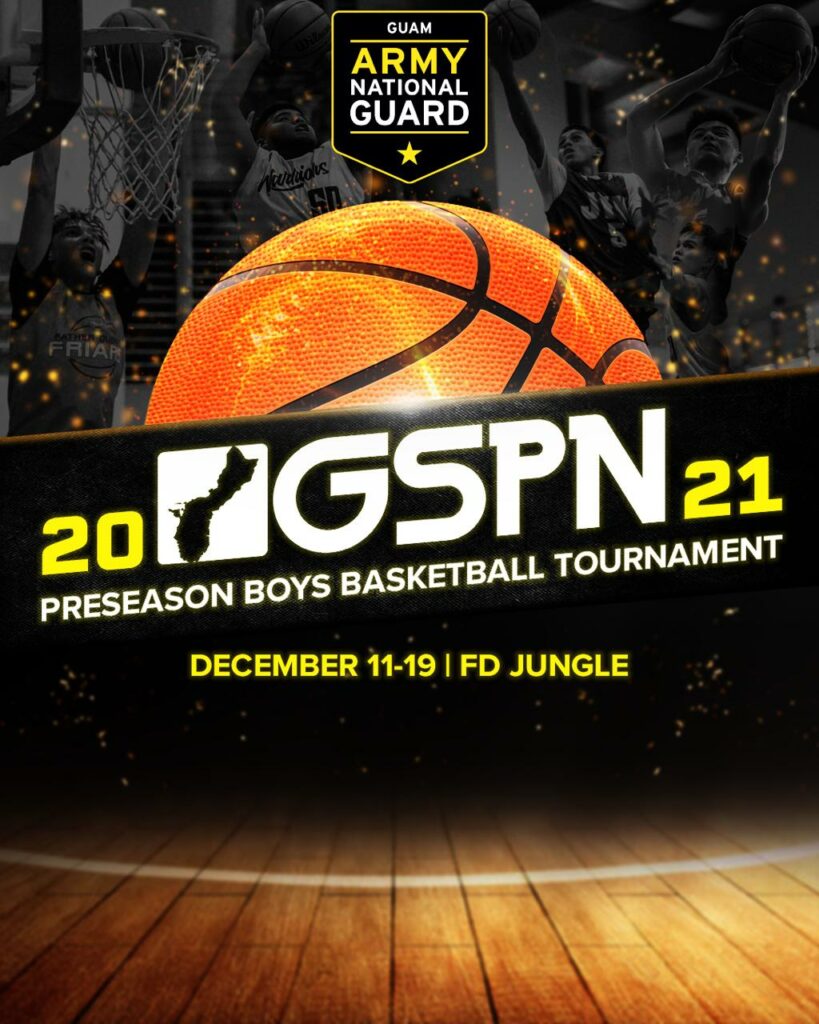 QUICK HITS
Robert Artero Maley recently captured the 182-lb. division of the Costa Mesa Classic, winning via pin in 4 out of 5 matches. Robert is a 4-year varsity wrestler at San Clemente HS (Tritons) and is currently ranked 15th in California's high school scene. He is the son of Jacque Artero Maley (AOLG 1991).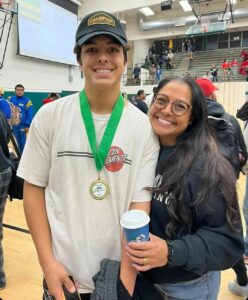 ——————————————–
Pat Taitano and Rich Abiador, teammates on the 1995 SPG volleyball team, have led their high school girls volleyball teams to the Washington State Championships in Yakima, Wa.
Taitano coaches Mt. Rainier High while Abiador leads North Creek High.
There for support is Dr. Mark Perez, a health professor at Central Washington University and a former UOG volleyball player.