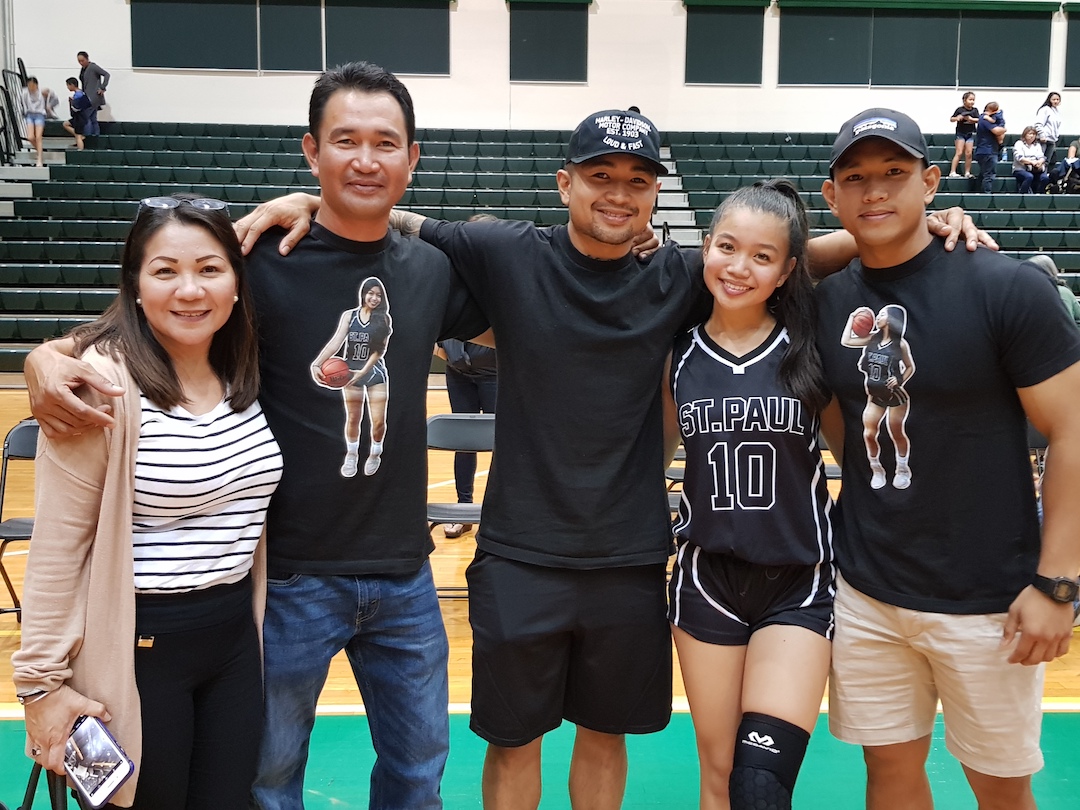 By Robert Balajadia
As St. Paul Warriors guard Kirsten Silva hoisted up her second straight high school basketball trophy a few very familiar faces in the crowd couldn't wait to share in the congratulations. Mom, dad and her two older brothers Kent and Kurtis, a pair that many high basketball fans of the past decade can easily recognize.
But what is it about the Silva family that had them all gravitate to basketball over any other sport?
"It started when we were young. Our parents were always supportive and took us to every single practice and attended every single game. I watched my brother growing up and thought, 'man he's good, but I want to be better' and my sister watched all of us and she wanted to be good herself," said Kurtis.
Kent, a graduate of the FD's Class of 2010, used to lace it up for the Friars basketball team. And though he's since put basketball on the back-burner, he still gets his runs during the Alumni Tournament. Kent spends his days as a barber, who is also a competitive cross fit athlete at Unified, finishing at the top of his gym in points from the previous Open.
Kurtis was named the MVP of Boys Basketball back in 2014 as a member of the JFK Islanders and gets his chance to ball on at an annual pace, taking part in the varsity leagues on island. Even though a title eluded him during his playing days, seeing a Silva become champ, his little sister none the less, is a different kind of feeling.
Each of the Silva siblings brought a different skillset to the game and the youngest found her own way to play. Not once did she rely on her older brothers to help her and despite their attempt to do on-court coaching, Kirsten strives to get things done her own way.
"Not at all," answered Kurtis on whether Kirsten comes to them for advice. "I'll give her tips and scream from the sidelines, but at the end of the day she's going to do her own thing and it's worked out," added Kurtis.
And it's unfair to call their in-house basketball history a sibling rivalry, especially when only one of them is a high school champion.
"I've had my time and had my chance," laughed Kurtis. "Two Championships is better than whatever I've got."

Foody's 5 Fun Facts
NFL Fan Edition: Sherwin Paet
DID U KNOW?
Four of the six starters on the 2020 Middle School Volleyball Champion Untalan Wildcats met for the first time since winning a title together as the Tiyan Titans took on the Okkodo Bulldogs in the first game of the ISA Boys Volleyball Season. (#7 Samuel Carino, #9 Lance Mupas, #15 Nicholas Santos, #17 Nash Ericsson)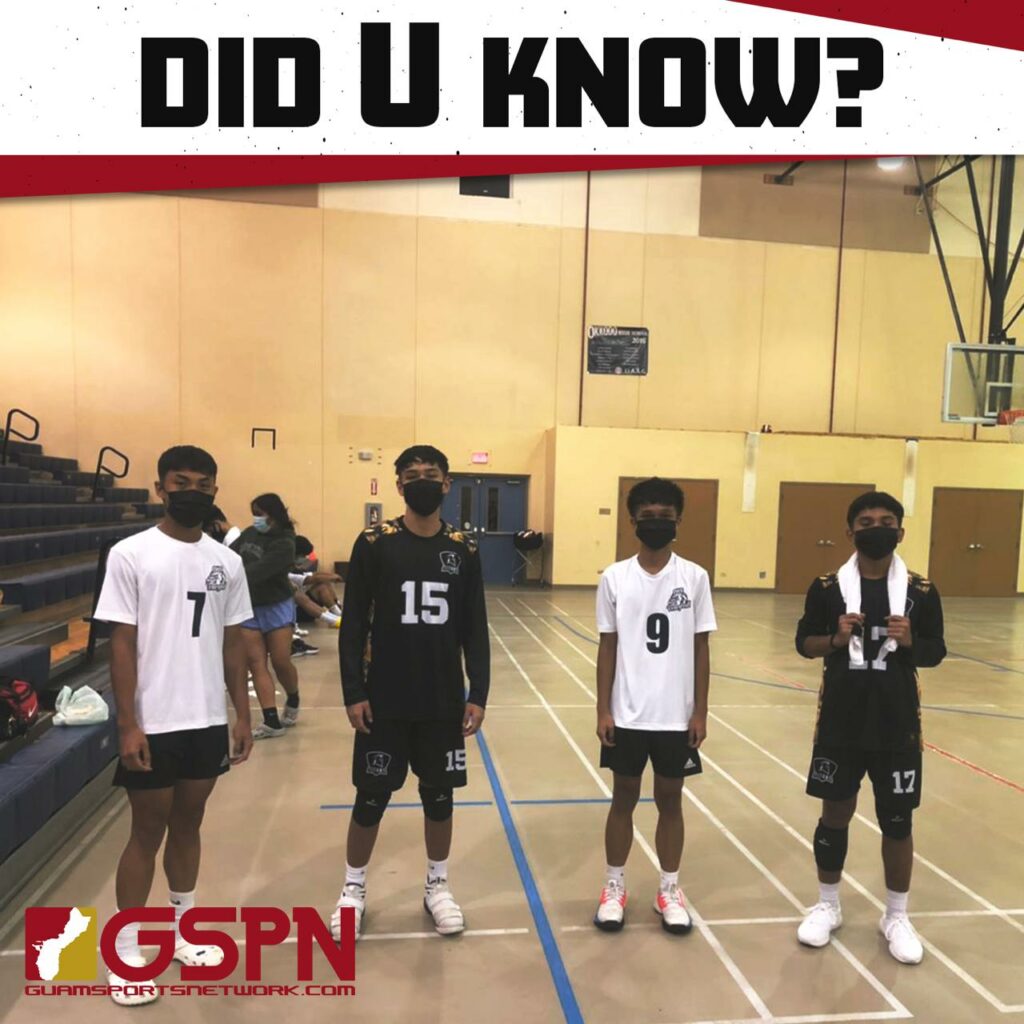 COMING SOON …
ISA Girls & Boys Volleyball
IIAAG Beach Volleyball
ISA/IIAAG Cross Country
ISA/IIAAG Tennis
QUICK HITS
Roque Martinez will face off against Josh Parisian on June 19th!