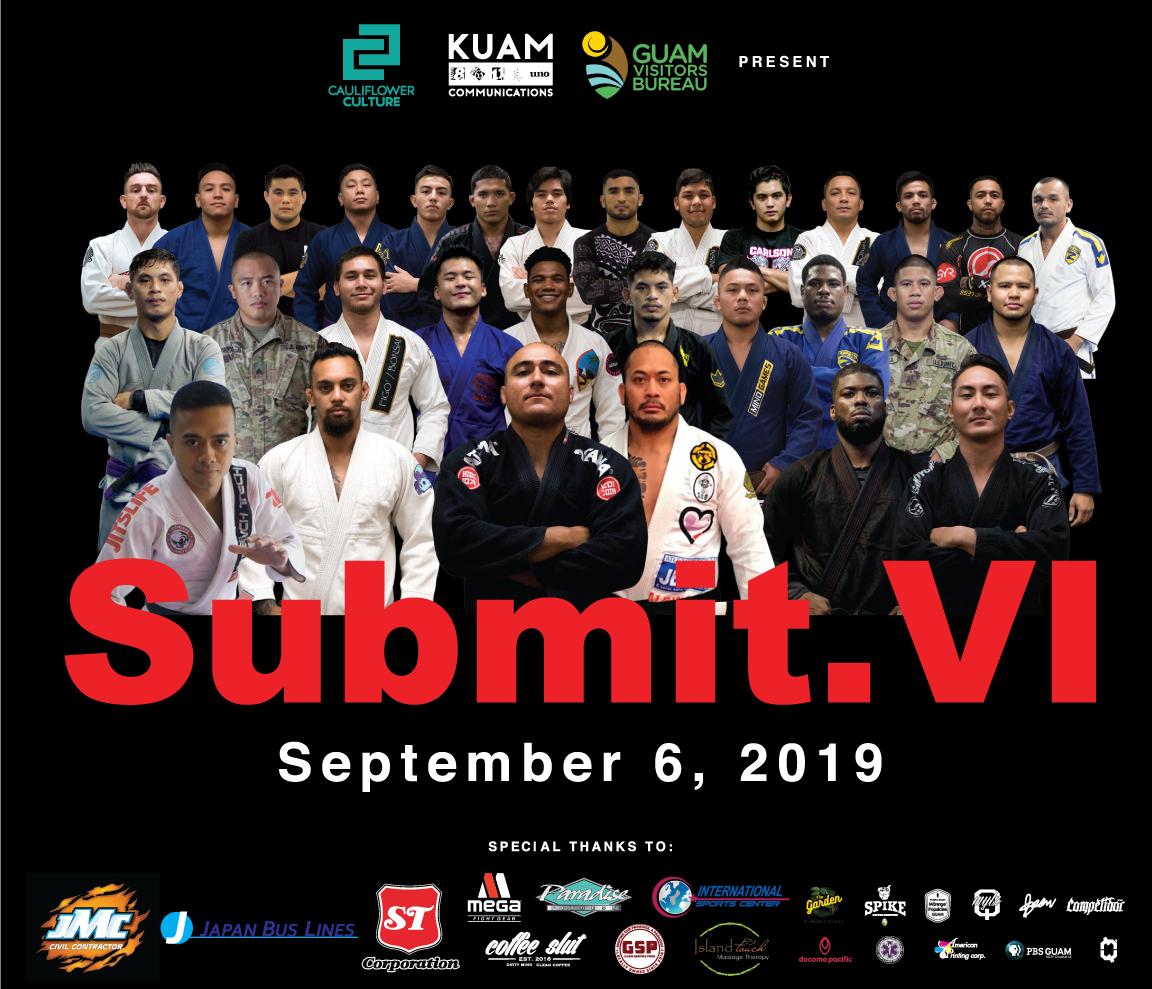 By Brandon Kinsella
This Friday at the Dusit Thani, Submit brings its sixth grappling showcase to the world, right here at home. The jiu-jitsu competition has also been featured in Dubai, a renowned jiu-jitsu region, and home to upcoming UFC 242. 
Unlike other jiu-jitsu competitions which are usually point-based, the only way to win in Submit is by submission, as the name implies. As for the classiness of the event, not many shows have a dress code like this one. Fans are required to dress their best, often buying new suits or dresses to look good for the fancy event.  
Justin Benavente, international referee for the event, and co-owner of Coffee Slut (event sponsor) gave some remarks on the upcoming event,
"We've been to competitions around the world and none are as classy as Submit. Usually the matches are held in a gym and people are in casual attire. There's nothing wrong with that, but with Submit our goal is to put on a classy show where fans can enjoy some great jiu-jitsu while also looking their best."
 Event coordinator Tony Borja also described what makes Submit unique in its own right, 
"What separates this show from the average mixed martial arts show is the fact that there are only a handful of people that do mixed martial arts on Guam. Jiu-jitsu, on the other hand, is open to a huge variety of people on the island. It's a growing sport."  -Tony Borja
Key Matchups
The last two Submit events did not feature any black belt matches. Part of the reason is because most of the competitors last year were on the brink of being promoted to black belt. This year, however, there are four black belt super fights to watch out for.
Bryant Pangelinan vs Javier Mirelez
The headliner for the show is between black belts Bryant Pangelinan and Javier Mirelez.
Pangelinan has quite the resume in the jiu-jitsu community, with a long list of accolades to his name. He also owns and operates Sabre Jiu-Jitsu out in California but is returning to Guam to compete in front of a home crowd. Pangelinan described what competing on Guam means to him,
"This means the world! I've competed all over this planet but to me it's the most special thing to do so on Guam. It's been two years since I last competed on island so I'm looking forward to putting on a show," said Pangelinan.
Mirelez is a black belt and helps run Purebred Jiu-Jitsu gym. Mirelez competed as a black belt for the first time at the Marianas Open this year, finishing second in the heavyweight division. He was promoted to black belt in June of last year. Mirelez described what fans can expect to in this matchup,
"Fans can expect to see multiple attacks from both Pangelinan and myself. We'll both be gunning to finish the fight with a submission victory. I'm excited to test myself against a veteran black belt, Pan Am, and World Champion," said Mirelez.
Hayato Atalig vs Trevin Jones
Well-known local MMA athlete Trevin Jones is a character both in and out of the cage. He does a great job at getting inside the opponent's head with his trash talking pre-fights. For Jones, this jiu-jitsu event has been no different. It will be interesting to see if his pre-fight tactics make a difference come Friday.
Opponent Hayato Atalig is the opposite of his competitor. Atalig is going in with a calm demeanor and hasn't done much talking leading up to the match. The difference in personalities between the two athletes should make for an exciting black belt matchup.
Scottie Eclavea vs Kenji Okiyama
Another highly anticipated match to look out for is the rematch between the Guam Army National Guard's black belts Scotty Eclavea and Kenji Okiyama. These two men faced off as brown belts in last year's event, with Scotty tapping out Kenji. But this year, both athletes come back with new experience at black belt and will definitely put on a show.
What to Expect this Year
There are several key differences with this year's Submit event in particular. In previous years, competitors had 20 minutes to submit their opponents. This year there is a reduction in time for all belts. Black belts will have 12 minutes and brown/blue belts will have 10 minutes to submit their opponents. Borja elaborated on the reason for the time change this year.
"The reduction in time opens up room for our athletes to go in for the kill much earlier. With tournaments, the strategy is usually to conserve energy for the next match. But with Submit, the athletes have only one opponent with only 10-12 minutes to work with to finish their opponent. This forces a much more aggressive style of jiu-jitsu."
Borja closed the interview thanking the sponsors who made this year's Submit event possible,
"Special thanks to our presenters Cauliflower Culture, the stations of KUAM, Guam Visitors Bureau. And to our Gold sponsors in JMC equipment, ST Corporation, Japan Bus Lines, and Coffee Slut.
Not Too Late to Get Tickets
There are still tickets available for sale at Coffee Slut in Hagatna. VVIP Ringside tickets are sold out but VIP tickets are still available for $50.


GPS Sports Calendar
SU

MO

TU

WE

TH

FR

SA
28

29

30

1

2

3

4
Events for July
1st
No Events
Events for July
2nd
No Events
Events for July
3rd
No Events
Events for July
4th
No Events
5

6

7

8

9

10

11
Events for July
5th
No Events
Events for July
6th
No Events
Events for July
7th
No Events
Events for July
8th
No Events
Events for July
9th
No Events
Events for July
10th
No Events
Events for July
11th
No Events
12

13

14

15

16

17

18
Events for July
12th
No Events
Events for July
13th
No Events
Events for July
14th
No Events
Events for July
15th
No Events
Events for July
16th
No Events
Events for July
17th
No Events
Events for July
18th
No Events
19

20

21

22

23

24

25
Events for July
19th
No Events
Events for July
20th
No Events
Events for July
21st
No Events
Events for July
22nd
No Events
Events for July
23rd
No Events
Events for July
24th
No Events
Events for July
25th
No Events
26

27

28

29

30

31

1
Events for July
26th
No Events
Events for July
27th
No Events
Events for July
28th
No Events
Events for July
29th
No Events
Events for July
30th
No Events
Events for July
31st
No Events
Foody's 5 Fun Facts
St. John's Knight Aarman Sachdev
DID U KNOW?
Since forming the GNYFF in 2009, the league has never gone without a season until 2020. The league announced their plans to cancel the 2020 season amidst the COVID-19 pandemic.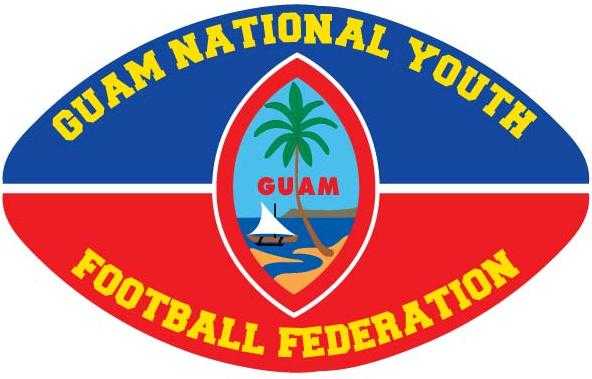 COMING SOON …
ALL SPORTING EVENTS HALTED DUE TO THE CORONAVIRUS ISSUE
QUICK HITS
Former Guam resident and UFC fighter Jon Delos Reyes received his jiu-jitsu black belt in Las Vegas from Professor Raul Jimenez. Congratulations JDR!