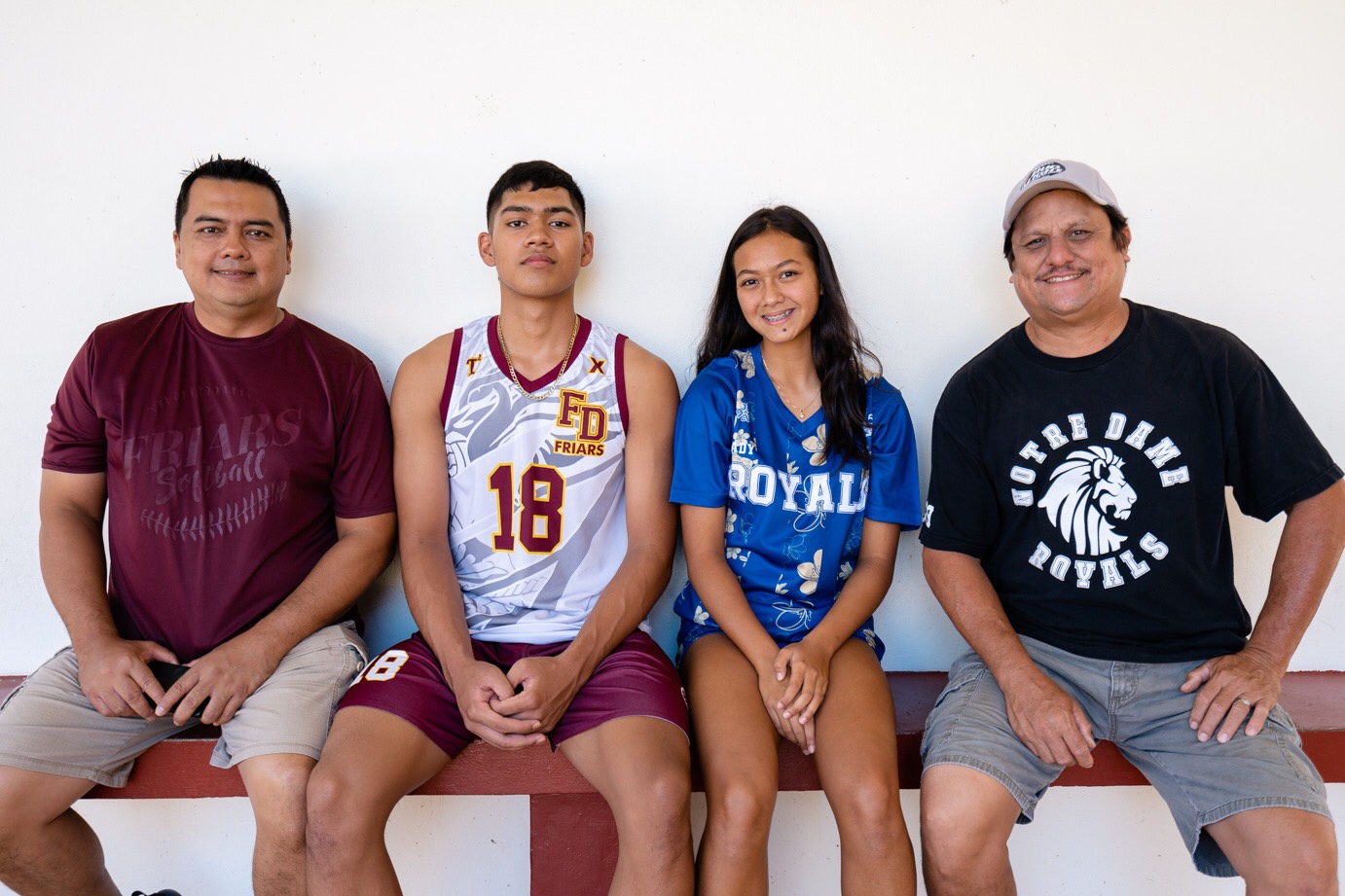 By Robert Balajadia & Patrick Lujan
Remember those conversations back in high school that you'd used to have with your close friends about one day raising kids to become superstar athletes who excel in every sport they play? Yeah, we know, that didn't really happen.
But that is the reality for former FD Friar graduates from the Class of '91 Brian Leon Guerrero and Gene McDonald who have kids born in the same year in ND Royal Brianne Leon Guerrero and FD Friar Aidan McDonald, who are taking over the high school sports scene.
Check out the full featured video shot and edited by GSPN's Michael Blas below!