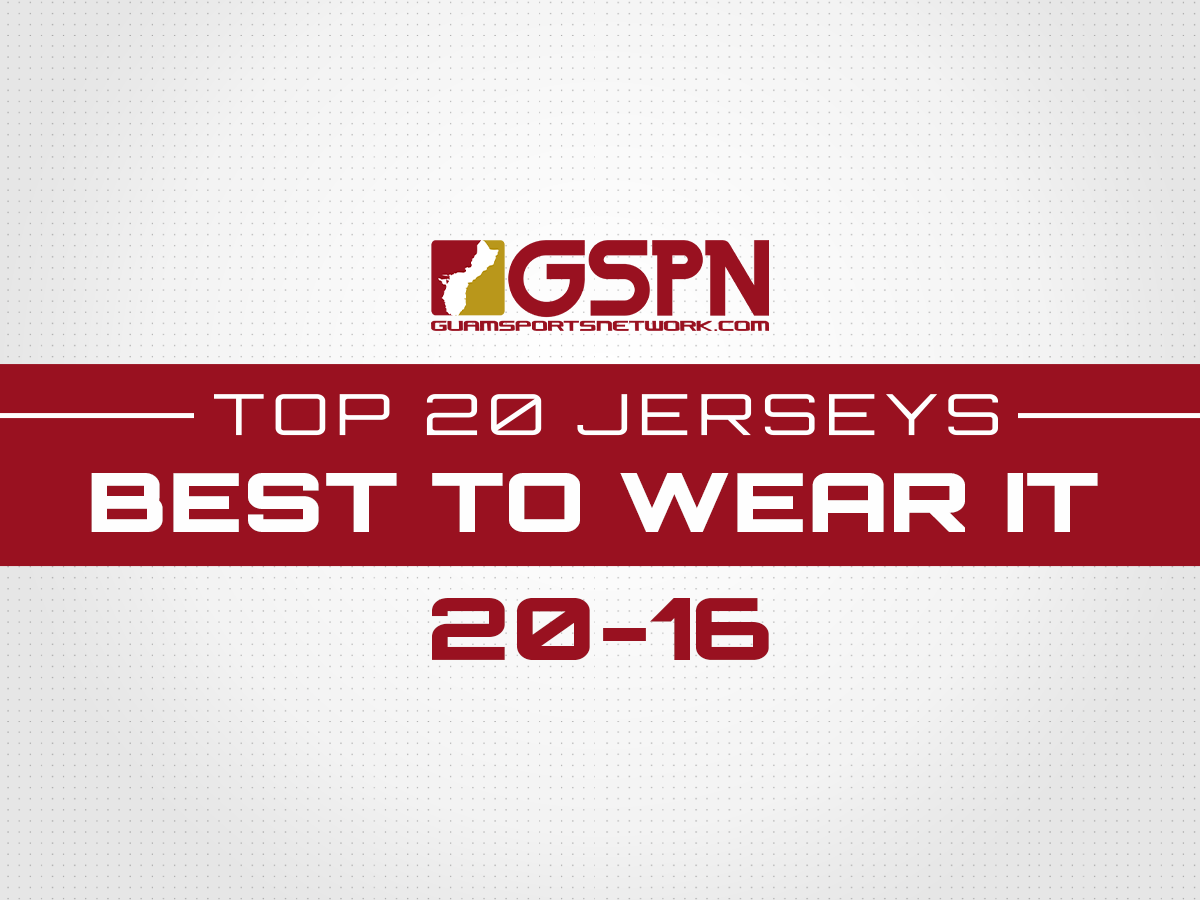 By GSPN
Guam has seen plenty of iconic sports figures throughout the past generations and a big part of their sports persona was the numbers they wore. Choosing a number in sports has many factors, but a common place when choosing a number is to dawn the number of a sports figure who you admired.
We're taking a trip down memory lane to highlight 20 of the most iconic numbers in all of Guam sports and some of (not all) the biggest names to wear them, along with ranking them base on the athletes who wore them in this four-part series.
20. #22
The 22: The history of the double-deuces has seen the greats of Rob Rodgers of football and Ray Rojas of baseball, while also being the number of choice for current Guam Basketball standout Daren 'D-Hech' Hechanova. Before there was Spike 22, Melchor Manibusan tore up football fields where he developed his love for sports and his love for the number '22'. Richard 'Twisted Steel with Sex Appeal' Ybanez also wore #22. He once represented both the men's national basketball and volleyball teams. Jesse 'Pumpy' Manglona has also hoisted a pair of MFL Championships in the '22'.
---
19. #14
The 14: The late great Joey Santos was a multi-talented athlete, best known for his play on the volleyball court. 14 was a popular number for baseball greats Richard 'Son of Slam' Martinez and Joe Tuquero and for another multi-talented star in Reggie Rechebong.
JFK standout center Curtis Hellyer also sported #14 during the Islanders championship runs in the late 80's.
---
18. #28
The 28: Professional baseball player Travis Taijeron dawns the number 28 for the Mets, giving 28 some local connections to baseball's big stage. MVP's in volleyball's Allen 'Arm Cannon' Camacho and Football MVP Noah Quichocho has made the 28 a memorable number for the GW Geckos. The late Melan Borja calmly saddled the plate for years as a long-time GML catcher.
---
17. #13
The 13: 13 seems to be the number of the scorer. Basketball shooting guards J.P.Cruz and Jahmar White have a common interest in the number 13. Cruz is a two-time Pacific Games gold medalist and White will likely fill his shoes and jersey number for Team Guam in the near future. Another scorer is one of Guam's first pro soccer players Ryan Guy. Guy was there in the foundation of the Matao and helped set the tone for the current team. Guam's Lori Okada also reps 13 being a two-time Micro Games gold medalist for Guam volleyball.
---
16. #42
The 42: A number that represents power and tenacity. Pro baller Tai Wesley is considered the best player on Guam's National Basketball Team, but the number is very popular for Guam's football players on the defensive line. Baby Joe Taimanglo is one of Guam's best multi-sport athletes to ever play and two-time defensive MVP in Gecko Damon Hocog highlight the stars on the line. Old school Willie Brennan was the first to make #42 popular on the football field and baseball diamond.
---
Just Missed The Cut
#2 – Janniliese Quintanilla (basketball), Logan Pangelinan (volleyball), Mike Bautista (baseball), Paige Surber (rugby), Travon Jacobs (football)
#7 – Roger Wahl (football), Gary Aromin (volleyball), Eddie Aguon (baseball), Jocelyn Pardilla (basketball), Rosae Calvo (rugby), Gianna Sarusal (football)
#33 – Bruce Meno (football), Buzzy Shiroma (football)
#44 – Benjie Pangelinan (football), Fred Peters (basketball), Brandon Chandler (football)
#72 – Zach Banner (football), Mike Cassidy (football)
---
UP NEXT
Tuesday: 15-11
Thursday: 10-6
Saturday: 5-1

QUICK HITS
Bishop Obispos beat Mt. Carmel for the IIAAG Middle School Girls Basketball championship 37-25.
—————————————-
The Benavente Roadrunners crushed the Agueda Pirates 17-1 to win the 76 PONY Middle School Baseball League. Rodney San Nicolas was a beat, striking out 13 batters in a complete game while going 4-for-4 at the plate, including a homer and 4 RBI.