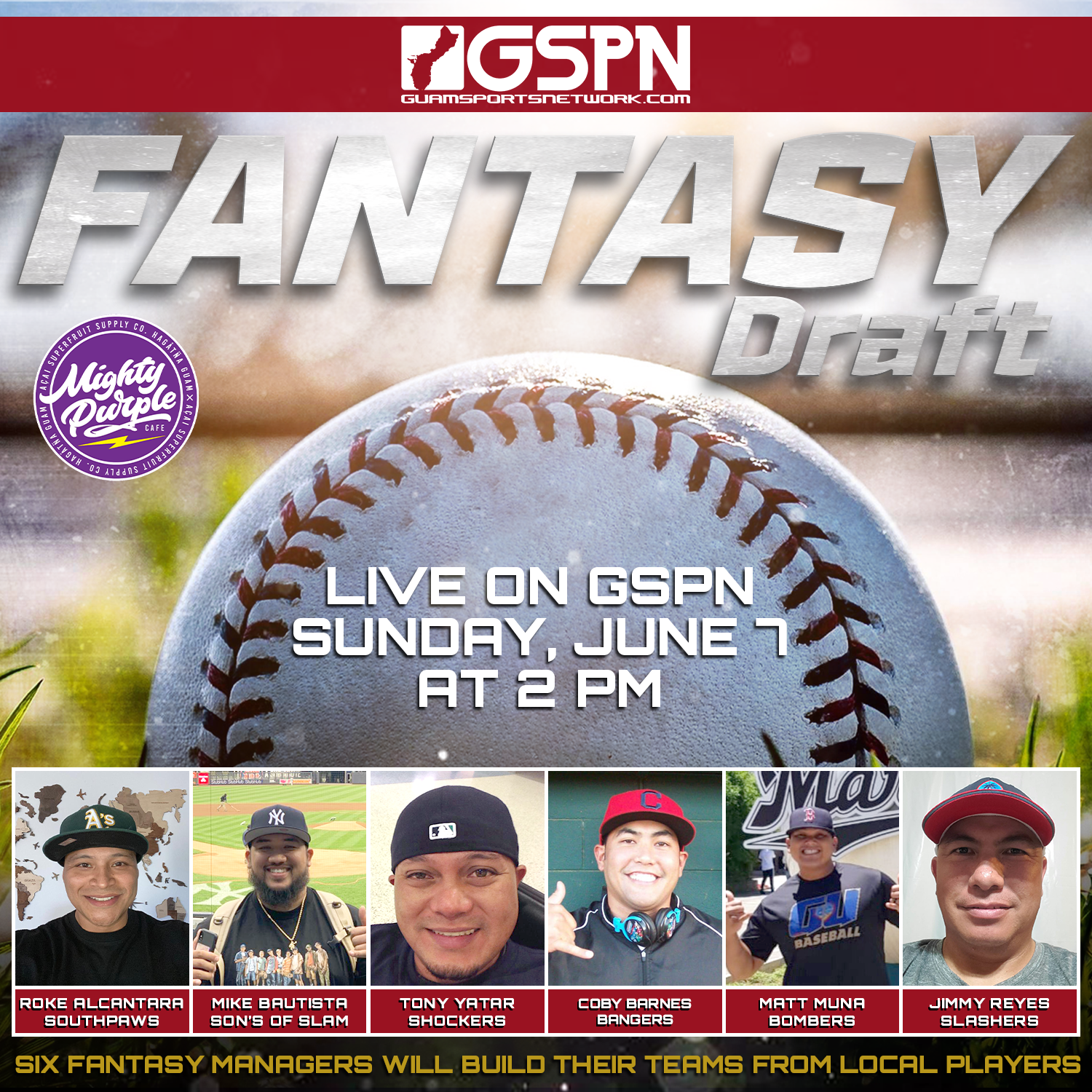 By Patrick Lujan
It's no secret that the popularity of baseball on Guam has dwindled over the past generation or two.
What used to be must-see games at Paseo Stadium can now barely draw past family and a friend. OK, that's probably a tad too much, but you get the picture.
Here at GSPN, we want to see all sports excel in every facet. So we took the concept of a true baseball draft to see what a league would look like with balanced talent and not just two stacked teams.
Six teams would be just about the right amount to produce quality baseball every single game.
We asked six local baseball stars who gladly took up the offer to do this fun draft. Oldest picks first. 🙂
Jimmy Reyes
Tony Yatar
Matt Muna
Roke Alcantara
Coby Barnes
Mike Bautista
16 picks will be made in a snake system. Check it out LIVE on www.guamsportsnetwork.com this Sunday at 2 pm.